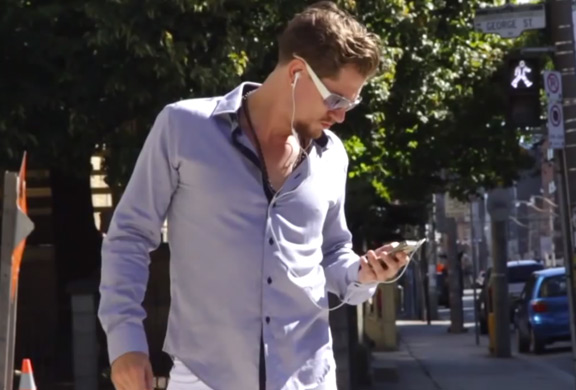 Tonight Apple will hold a presentation of its new products. The company will show new smartphone iPhone, and an updated operating system, iOS 7. One of the "apple" of new products, according to rumors, will be the flagship version of the iPhone 5S in the gold version.
The need to release the "golden» iPhone is hotly debated on the web. In fact, the subject of conversation around this model, there is only one case – if the phone is on price and performance will be positioned as the most expensive in the lineup. It is likely that this option smartphone will be equipped with 128 GB of memory (and the usual iPhone 5S will have a maximum size of 64 GB of memory). Of course, attached to the word "gold" is only in the event that the device will stand out from the entire line of iPhone a higher price tag.
Authors YouTube-account Theheyimandy shown in a humorous video will look like a typical user of gold iPhone. They believe that buying Apple-phone in a noble color will be a "selfish narcissistic idiots with inflated CDA." At the end of the video shows a parody slogan: "Every day, fools gold buy iPhone 5S, more than any other phone."
Read another very interesting article about alternative energy of the Sun, water and air.