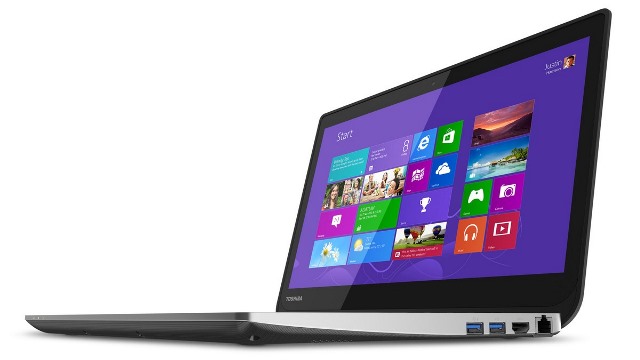 Recently, the Japanese company Toshiba has announced two thin notebooks : Toshiba Satellite E45t and Toshiba Satellite E55. The first device has a diagonal of 14 inches and is available in a configuration with the Intel Core generation Haswell, while the second option laptop exists as a CPU from Intel, and from AMD, and also has a diagonal of 15.6 inches. Today we will speak about the Toshiba Satellite E55D in the configuration of AMD.
design
It should first be noted that the average price for the computer category Toshiba Satellite E55D has a pretty expensive appearance . He has a slim and stylish design , which the company believes will attract buyers.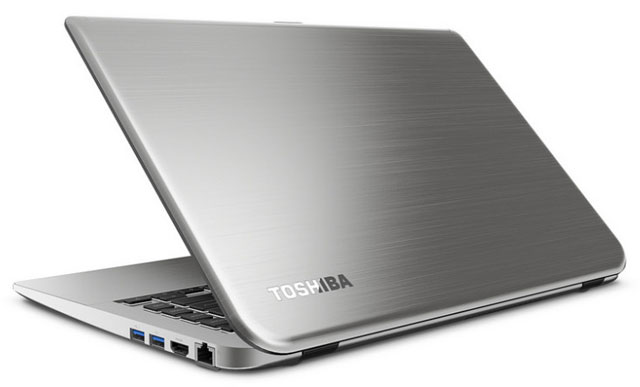 Cover and operation panel is made ​​of aluminum, but the bottom of the laptop is made of plastic. The cover and operation panel have rounded bottom corners , which makes the appearance of Toshiba Satellite E55D is not as strict. The upper part of the computer is securely locked by two hinges , which are located near the very rounded corners. The operating panel is made of brushed aluminum silver. In the lower right corner there is a small logo Satellite. Keyboard unit has a small groove that makes typing more ergonomic.
input Devices
Toshiba Satellite E55D has a typical 15-inch laptop keyboard with Num Pad. All the keys except the cursor arrows , have relatively large dimensions and are located at a convenient distance from each other. Cursor arrows are made ​​very small. If desired , the manufacturer could make them larger . In this case, the keys are not too deep , and the course is quite frisky rebound. In short , this keyboard is ideal for high-quality work in a quiet pace .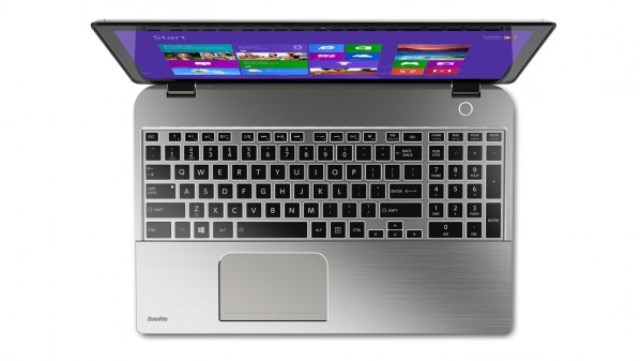 Touchpad for Toshiba Satellite E55D has a rounded top corners , which harmonizes well with the overall design of the computer. The touchpad has a rather sensitive touch panel, which still provides the necessary grip on the finger . Touchpad knows modern multitouch gestures and has a high accuracy navigation , making it easier to work with Toshiba Satellite E55D without a computer mouse .
screen
15.6ti inch screen Toshiba Satellite E55D has a resolution of 1366 X 768 pixels. To date , this figure is a minimum for a laptop with a diagonal. In this case, the contrast and color in this display is clearly not at the highest level. The colors seem a little dull , especially when compared with high-quality IPS matrix. Viewing angles are not wide , but not narrow. In general , this screen is perfect for viewing movies , video games start , office applications and web surfing. For professional work with images or graphics is better to buy another device.
performance
Toshiba Satellite E55D is based on a quad-core AMD A6- 5200 processor with a clock frequency of 2.0 GHz. Is responsible for the graphics integrated graphics card AMD Radeon HD 8400 . In addition, our laptop has a hard disk capacity of 750 GB, and 8 GB of RAM.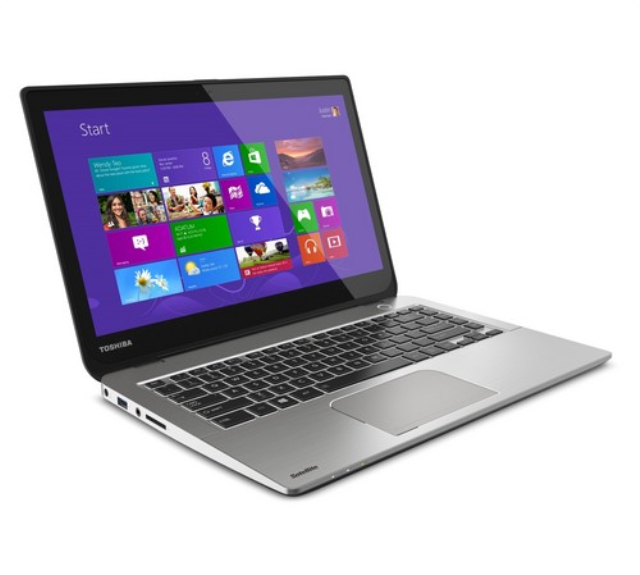 In this configuration, the laptop will be able to perform a variety of work tasks , and to run demanding applications, but to enjoy the latest games at maximum settings, the system is unlikely.
interfaces
A set of interfaces in our laptop is not too rich . It includes two USB 3.0 ports and one USB 2.0, video connector HDMI, Internet port RJ- 45, 3.5 mm combined audiodzhek slot card reader slot and AC adapter.
With such a range of interfaces can perform different work and leisure tasks that you may face , both at home and at work. Unfortunately, the manufacturer failed to make a rich set of interfaces , but by the standards of this thin laptop bude tighter enough.
output
Toshiba Satellite E55D is a laptop that looks at the average price as an expensive laptop. Such a device is the best fit for office work and business meetings. At the same time it can also be used as a home laptop that will delight you with its good performance and stylish looks.
The only major drawback here is the lack of a discrete graphics card, which is why the spectrum of tasks this laptop is somewhat limited. But it is worth repeating that, for those who does not run games, Toshiba Satellite E55D can be a good solution.
Read another very interesting article about alternative energy of the Sun, water and air.