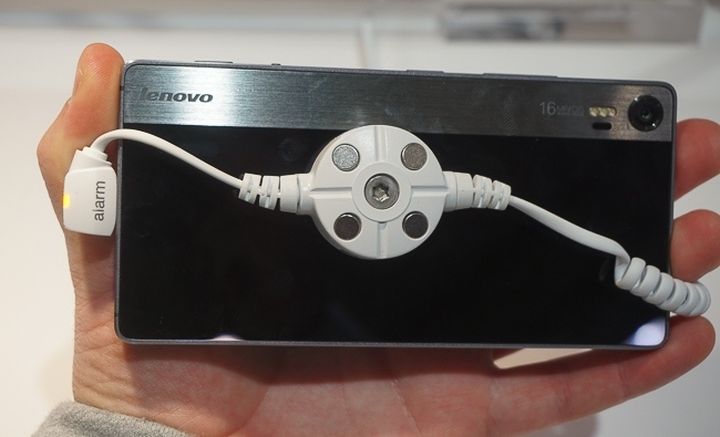 It is said to reward participants Mobile World Congress, held in early March in Barcelona, came up with so many nominations that several smartphone manufacturers to regard his own product – the best on the show. However, journalists agree that, if not the best, but certainly the most charismatic of all presented at MWC 2015 smartphone – Lenovo Vibe Shot.
Lenovo Vibe Shot
It would seem – a mere trifle. Silver stripes, horizontal layout diode flashes and the company logo – the little touches that give the smartphone camera elegance in a classic design. Moreover, it is interesting that the smartphone is not trying to look like a hair's breadth as a camera, he simply "recalls," but it's as much as you need.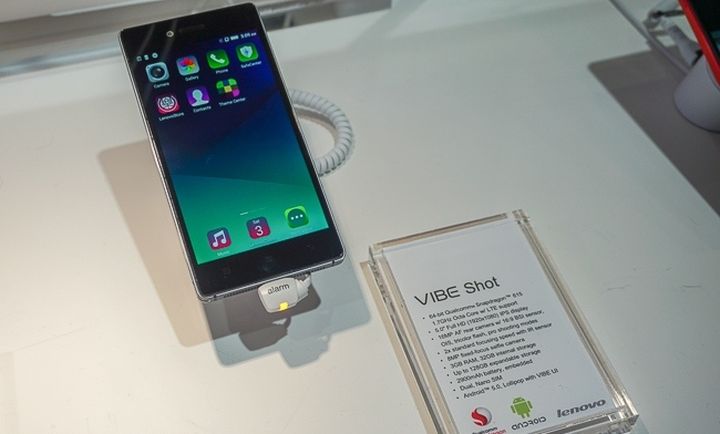 Of course, no one alive smart design, but still allow a little more attention paid to appearance Vibe Shot.
We do not know where to Lenovo wind blew fresh design ideas, but the company has come out pretty phones one by one. Remember even recent "puff" Vibe X2 – an idea also seemed at first very controversial, but at the end "in life" and in his hand a smartphone really looked very good, it is a pity that it is not working very fast. Yes, and there were problems with the camera.
Lenovo Vibe Shot certainly beautiful, but even more similarities with the camera give it a dedicated camera button, from which many manufacturers have already given up.
Camera buttons Vibe Shot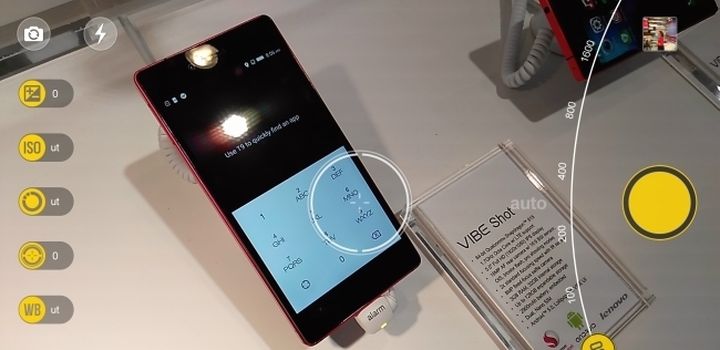 But the lever left of the camera – it let small, but innovation. This lever switches modes standard application "camera" between the simple, in the spirit of "touch and shoot" and "professional", which is available to the user a lot of options.
Interface "professional" camera mode Vibe Shot
Of course, these levels are present in many user interfaces from other manufacturers, but anyway, the physical switch, in this case, is much more convenient. Firstly, you will always know in advance what mode the camera starts. Secondly, there will be no false clicks – switching to the desired mode takes a split second. We are particularly important here seems instantaneous switching to simple mode – suddenly you see some rare frame that is about to leave, and time settings not – schёlk lever, schёlk shutter button – frame is made.
An interesting and original accessories to your phone, the company introduced "self-illumination." This diode lights inserted into the 3.5mm headphone port and button switch on the body of the flash. It looks like this:
 Self-lights in the smartphone Lenovo Vibe Shot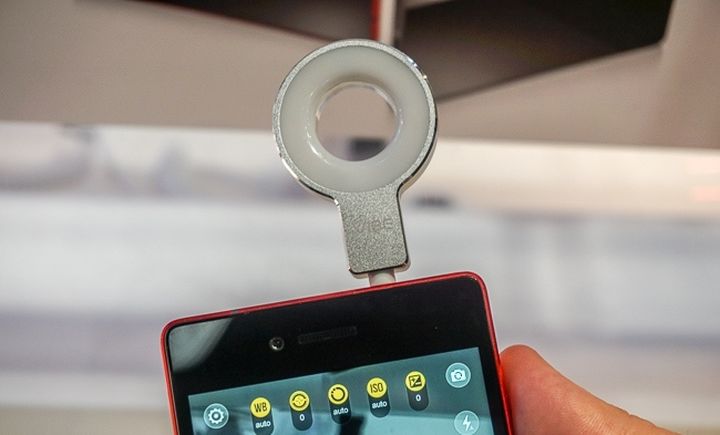 However, this accessory can be used not only with Vibe Shot, but in general with any smartphone. Through the use of lighting can make self even in low light, especially the front camera is traditionally weaker than the dorsal, first of all, aperture.
But enough about an appearance – and to praise possible. Another good news is that the smartphone runs on a processor from Qualcomm. Moreover, the new, but not top-end – both good comments. First – I understand why everyone loves the new, and the second – do not have to overpay for unnecessary performance is not an easy time for the purse.
About the work of Qualcomm Snapdragon 615, we wrote in a review of the smartphone ZTE Blade S6. Indeed, it is quite a powerful solution, and without unnecessary bells and whistles.
Screen, by the way, is very clear and to the color reproduction no claims. However, even in Lenovo Vibe X2 screen was all right, this manufacturer does not save. In the end, the race megapixels in must once finished, it is over (well, almost, some more gunfire intermittently, but rarely) among cameras to smartphones. HD resolution for high-quality matrix with a 5-inch diagonal, in principle, sufficient, and Full-HD – even more so.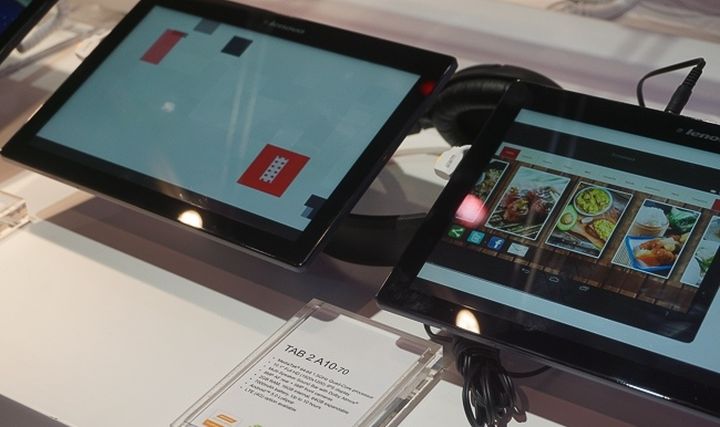 As for the camera itself, then we are testing the Vibe Shot on the stand, were generally satisfied with its quality. The camera in this smartphone really much better in previous models, and the blame can be put on it, perhaps, uncertain, long focus. But, adding it while talking about pre-production samples. Once we get to the test Vibe Shot – always "to drive" the camera more.
 Pictures with Vibe Shot (note – this is a pre-production sample, the quality of the final version may differ)
By clicking on the thumbnail to open full-size image
However, one Vibe Shot Lenovo news this spring is not limited. It is worth noting, and affordable option – A7000 smartphone with 5.5-inch HD-TV, the thickness of only 7.9 mm, 8-core MediaTek MT6752m, two gigabytes of RAM (8 GB and internal), as well as with support for LTE. Western market value of the smartphone will be only $ 169, about Russia – the price is still unknown, but the positioning of the smartphone "inexpensive but tasteful" – obviously.
Lenovo A7000
By the way, Vibe Shot and A7000 will initially run on Android 5.0 Lollipop.
Noted the company and its tablets as on Android, and Windows. Android-family replenished models TAB 2 A7-30, TAB 2 A10-70.
 Tablet Lenovo TAB 2 A7-30 covers in different colors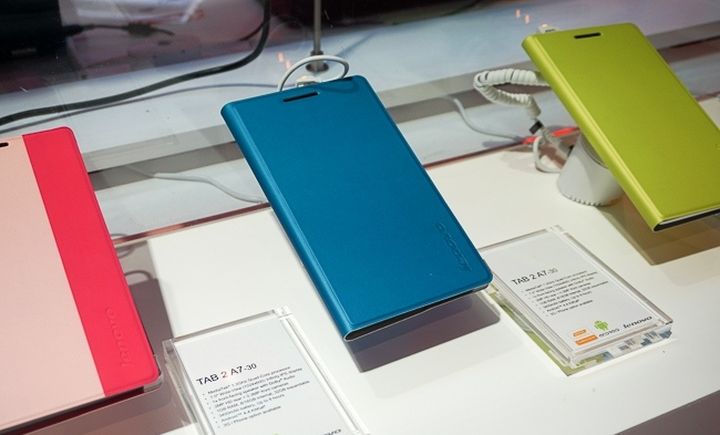 And on Windows released tablet IdeaPad MIIX 300 – and it is perhaps the most interesting of all. Imagine a full-fledged Windows OS on a device with a diagonal of 8 inches! In this case, the device is compact and more: 390 grams of weight, thickness of 9.3 mm.
Tablet Lenovo IdeaPad MIIX 300
IPS-screen resolution is 1280×800 pixels – this is quite enough for such an inexpensive device (in Europe – from $ 149).
In general, despite the decline in the economy, without good equipment this year we do not stay. What is important – inexpensive and, thus, a good device. And not only from Lenovo, of course.
Read another very interesting article about alternative energy of the Sun, water and air.