The company last year OnePlus loudly declared itself by releasing "killer champions" OnePlus One (review). This year, she decided to go the way of LG and disclose key details of its flagship gradually. So, we already know that in the future will be used device improved Qualcomm Snapdragon 810 and newfangled connector USB Type-C. Now fate has overtaken LG G4 and OnePlus 2 – the appearance of smartphone hit the net for the month before the announcement.
According to the source PhoneArena, that is what is expected novelty, which was officially present a couple of days before the release of desktop Windows 10. At the flagship smartphone of 2015, judging by the blurry photo, the body will be with a metal frame, and it will take a large display surface front of the machine, almost completely got rid of the framework. If you look good, it can also be seen under the screen smartphone speaker.
Functions of OnePlus 2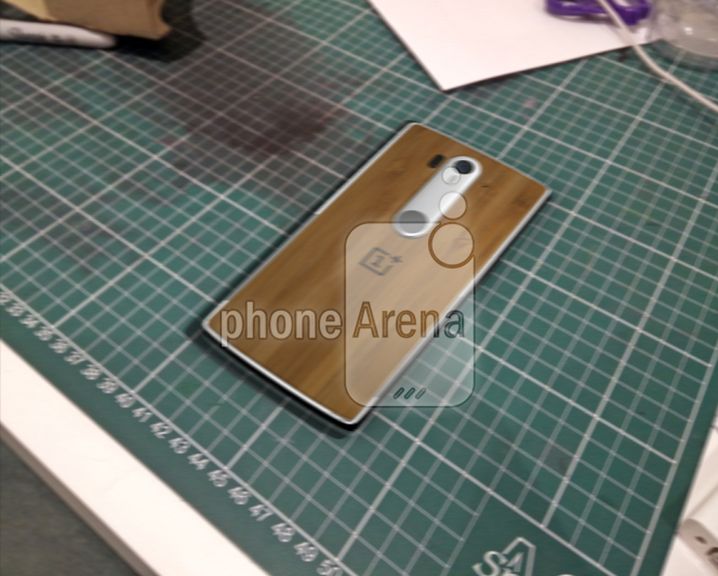 The rear of the smartphone, in turn, shows a wooden lid, a small eye of the camera, flash (looks like a dual LED) and a sensor is likely to laser focus. In addition, just above the logo of the company can be considered a mysterious circle – it is most likely, a fingerprint scanner.
More details about the device is still unknown, but rumors point to a display with a diagonal of 5.5 to 5.7 inches. Processor for us is no longer a mystery, it is updated Snapdragon 810 v2.1. In OnePlus assure that the second-generation "killer flagships" taken "all the necessary precautions" and consumers do not face problems of excessive heat, which is famous for its Snapdragon 810.
The reliability of the photos remains in doubt, before the official announcement we can not know for sure whether the gadget exactly as in these photos. However, if it is true, the Chinese may once again gain popularity among geeks, despite differences OnePlus and Cyanogen and the transition to its own operating system. Hopefully, with a price tag manufacturer will not lose, because in many ways it is the low price positively affected the popularity OnePlus One.
Source: phonearena
Read another very interesting article about alternative energy of the Sun, water and air.