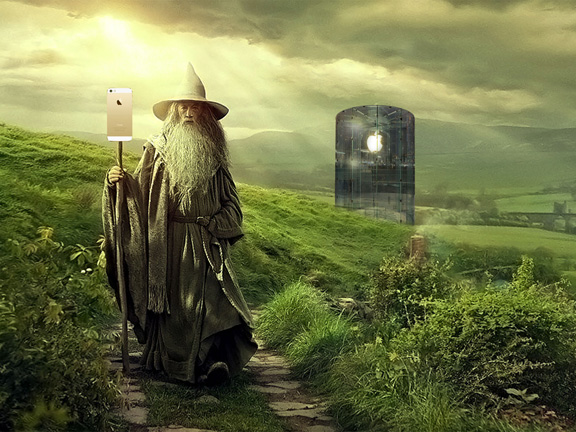 Opinions as to the proportion of iPhone 5s and iPhone 5c 9 million in the first smartphones that Apple sold in the first weekend, divided. Analysts at Piper Jaffray said that, although the company did not disclose detailed information about what kind and how many iPhone have been sold, most of the sales were driven by budget iPhone 5c, which appeared not only in the U.S. but also in China, the UK, Canada and other countries. The specialists of the company Localytics believe the opposite, that the flagship phone Apple sold three times better than the iPhone 5c. This means that the "fruit" of the corporation is to attain the 6.75 million iPhone 5s in the first weekend.
Anyway, now iPhone 5s in the online Apple Store is available only with a waiting period prior to October, and in retail outlets in the U.S. smartphone certain modifications are available only in 35% of cases. According to analysts Piper Jaffray, the speed of getting rid of the deficit iPhone 5s may repeat the fate of its predecessor, and get to the ubiquitous free sale until the end of this year.
It is noteworthy that KGI Securities experts say that the opening party of the new iPhone has been divided between the two models are almost equally from 3.5 million to 4.5 million iPhone 5s, and from 4.5 to 5.5 million iPhone 5c. If it were not for the deficit iPhone 5s, the machine could break up a much larger circulation. Note that the iPhone 5c is now available in the online Apple store to wait for a period not exceeding 24 hours.
Meanwhile, very popular in some countries enjoyed a "golden" version of the iPhone 5s, the user chooses to chase the things of status. While European customers are interested Apple almost equally to all of the available color palette updated "five" for China's "gold" has a special role. According to local newspaper Sina Tech, «today iPhone 5s in the" gold "version with no contract has been completely sold out in Sanlitun, Beijing, Wangfujing and John." According to the newspaper, the gold model has become the most popular option smartphone in China.
iPhone 5s in a gold case, it seems to be popular in Russia. The official start of sales in our country has not been announced, but The Wall Street Journal writes that especially the "trend" Muscovites are buying "gold» iPhone 5s, imported from neighboring European countries, at an exorbitant price.
Read another very interesting article about alternative energy of the Sun, water and air.