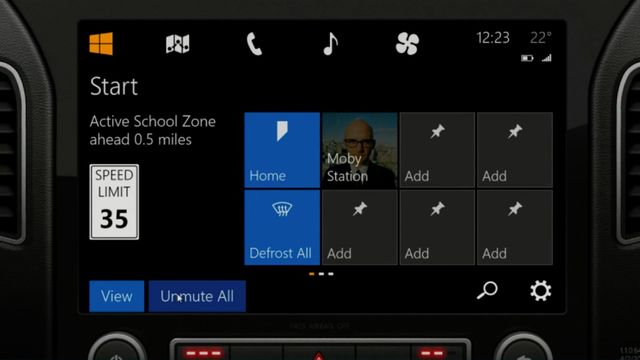 For several years, Microsoft helps to work in-car entertainment systems. Many manufacturers, including Ford, Nissan and even BMW, use Windows as a foundation for their own systems, but Redmond decided to go ahead. Last week, Microsoft introduced the concept of automotive systems in the style of «Metro», allowing to display the contents of the display on the screen of the smartphone car. Sound familiar?
Development by Microsoft in almost exactly the same as a new feature in iOS CarPlay , an official release which was held last month. The idea is to display information on the screen Windows-based device driver in a convenient form, thereby distracting him from the movement, says The Verge. In this case the system has the ability to run multiple applications from your smartphone to answer calls, send messages and so on.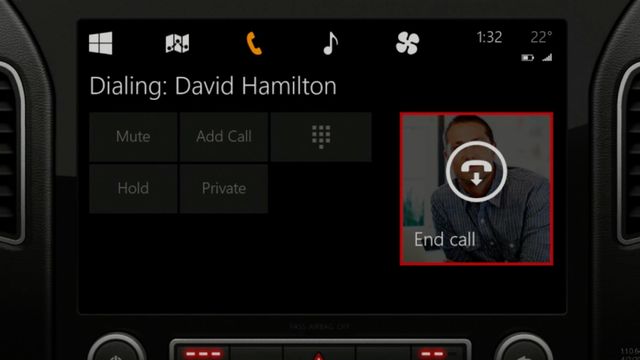 To connect with the car uses standard Microsoft Mirrorlink – kind of alternative CarPlay from Apple. This standard is supported by many automobile giants, including accessory manufacturers like Pioneer or Alpine.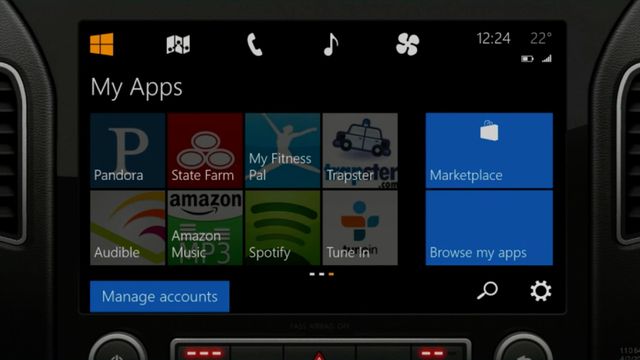 We again witness how Apple has once again creates a new branch for competition – this time we are talking about "smart" vehicles. Judging by the fact that Microsoft has produced a working system and the concept of self-actively testing it in machines, development "Windows in the car" began last year. CarPlay (or «iOS in the car, as it was called earlier) was first published in June 2013 at the conference WWDC.
At the same time, it is unclear when the same system from Microsoft will be ready for installation in cars. Representatives of the corporation do not call any specific terms and recognize that the project is currently at the prototype stage. Whatever it was, automotive Windows still will have to know.
Read another very interesting article about alternative energy of the Sun, water and air.