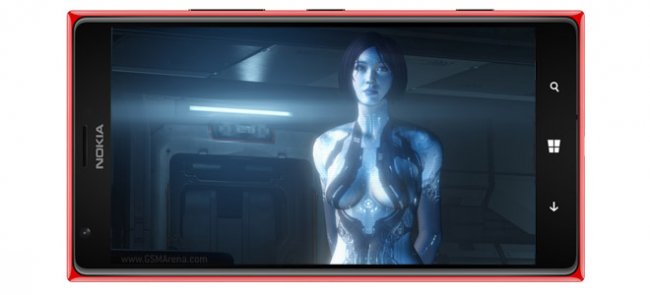 Yesterday, Microsoft announced a new version of its mobile operating system Windows Phone 8.1, and with it, and electronic voice assistant codenamed Cortana . The project was developed over the past several years and is intended to compete with existing solutions from other companies – Siri and Google Now.
As the main search engine Cortana uses Microsoft's Bing and can adapt to a particular user, studying its needs, as well as analyzing its activity, including not only speech, but also text.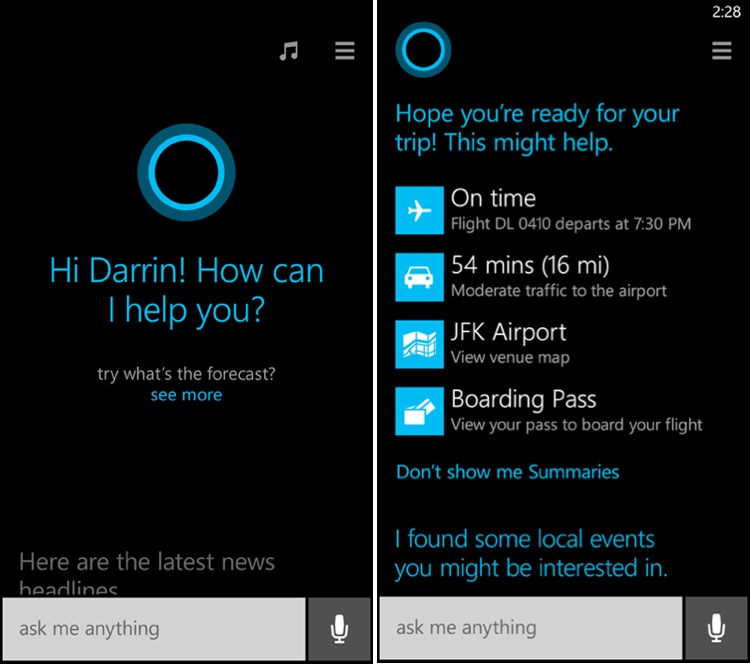 According to The Verge, Microsoft has created his assistant, based on the real human relationships with his assistants, thereby giving it the so-called "notebook" where Cortana stores all the necessary information. The latter includes almost all of your personal data – from haunted places to relationships with relatives and important dates, such as a wedding anniversary.
Cortana and opportunities Siri in many ways similar, but we must recognize that voice assistant from Microsoft in some moments bypasses her rival from Apple. For example, if using Siri you can just create yourself a new reminder that Cortana is able to remind you to discuss an important topic during a conversation directly with a particular person.
Conveniently, that user's permission Cortana can track his mail for urgent information.
The main difference from Cortana Siri – its openness. Microsoft has released a special SDK for developers to integrate various services. The first, as you probably already guessed, will Twitter and Facebook.
Certainly, Apple still have something to strive for its voice assistant (eg, to make support of the Russian language) and an example with Microsoft – a clear confirmation.
Read another very interesting article about alternative energy of the Sun, water and air.