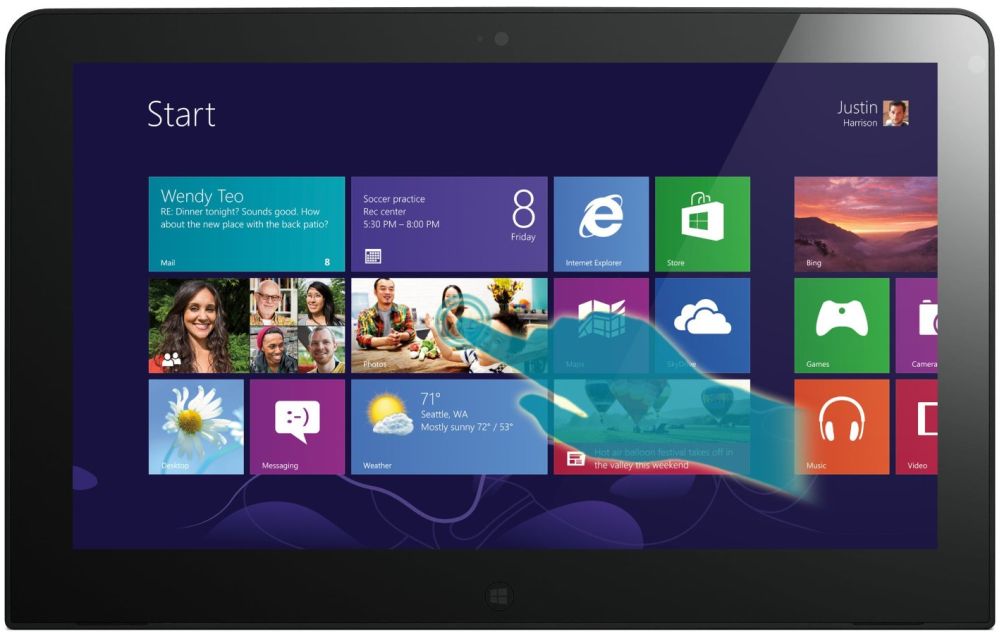 Lenovo ThinkPad Helix – a business tablet with a keyboard dock-link from a reputable manufacturer. Lenovo ThinkPad Helix available on Windows 8 and has a processor Core i5, 256 GB hard drive and 4 GB of RAM.
Design
Lenovo ThinkPad Helix has a fairly sharp corners. It would be more convenient if the edges were more rounded shape. In this Lenovo ThinkPad Helix has a respectable appearance. The rear of the device is very similar design to cover the usual range of laptops ThinkPad. It is covered with high-quality plastic Softtouch, and it is located on two logos: ThinkPad and Lenovo.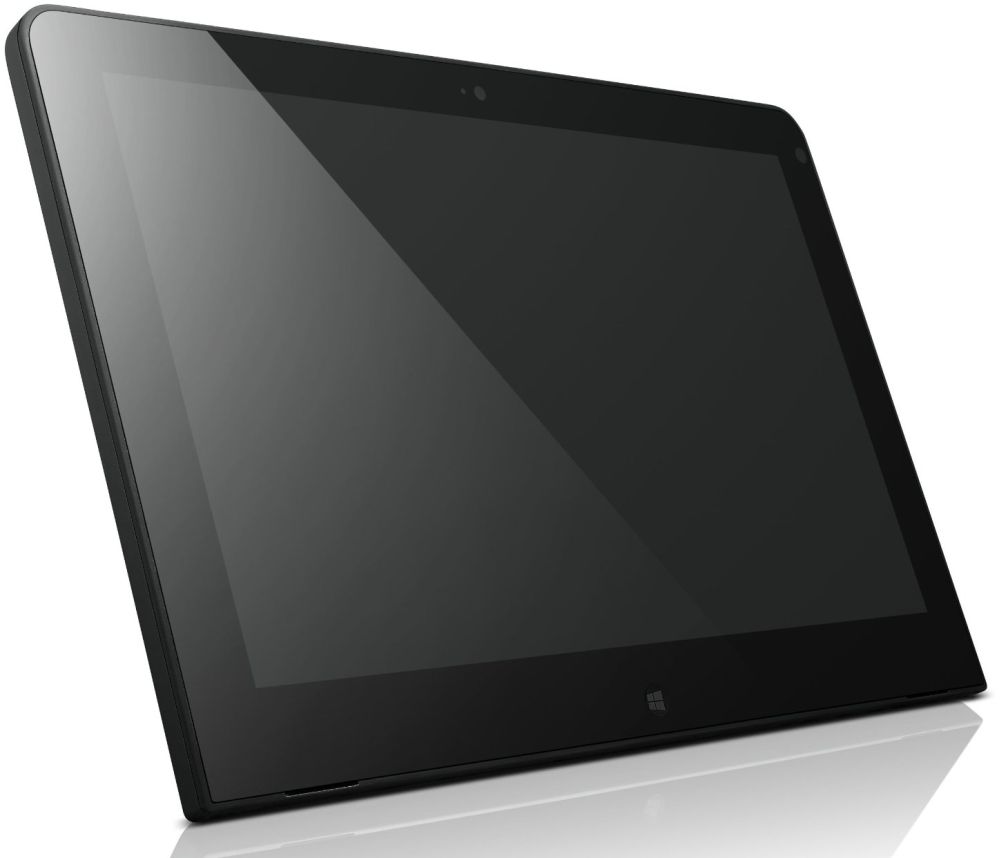 The front panel has a large frame, like all tablets. The upper corner of the frame is eye camera, and the bottom button is Windows.
Now a bit about the size. Lenovo ThinkPad Helix thickness is 12 mm and weighs 0.8 kg and 11.6 inches diagonally.
 
Input Devices
Lenovo ThinkPad Helix has a small detachable keyboard with neat rounded keys. The keyboard has a sharp recoil, but a small key travel. But for a removable keyboard is quite normal.
Despite its small size, the touchpad Lenovo ThinkPad Helix knows modern multi-touch gestures, and also has a good sensitivity and accuracy of typing. However, most users will no longer use the touch screen, not the touchpad.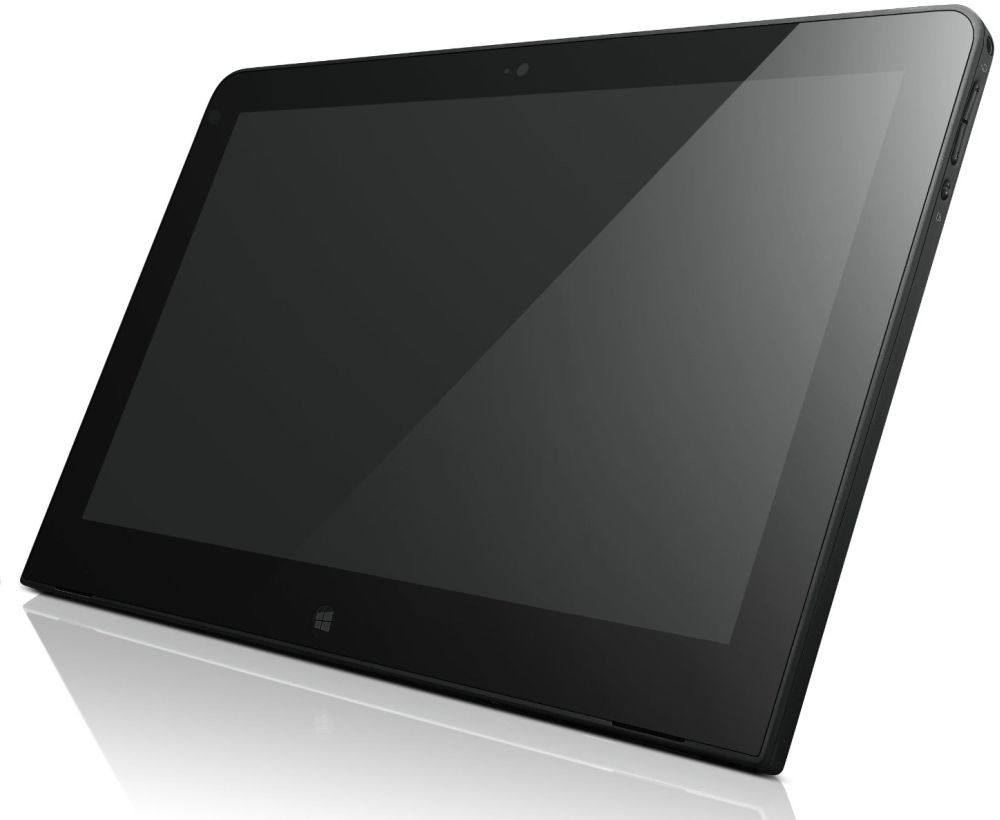 In addition to the touchpad Lenovo ThinkPad Helix has another input it ustroysvto inherent to business computers. This device is called a trackpoint. The trackpoint is a good precision navigation, so if you get used to it, work with it seems quite comfortable.
Screen
Lenovo ThinkPad Helix has a 11.6-inch screen with a resolution of 1920 x 1080 pixels (Full HD). IPS screen has excellent image quality. Even the smallest details are transmitted quite accurate and the colors of the image are very juicy and deep. The screen also has a high index of brightness, which is very important when working outdoors.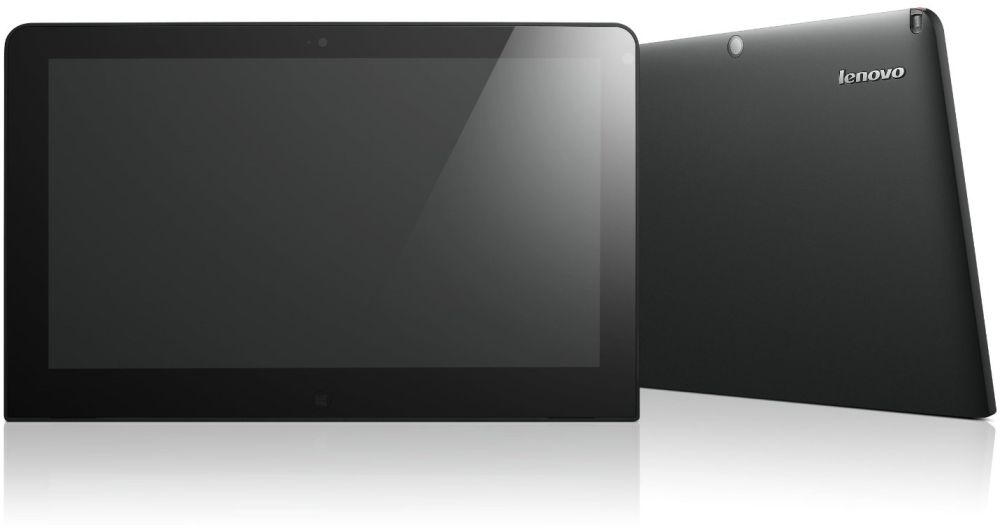 One of the main advantages of IPS panels are wide viewing angles. With this tablet is perfect not only for running office applications and "e-readers" and for watching movies in high definition.
Performance
Lenovo ThinkPad Helix has a fairly high performance for tablet PCs. It has on-board processor Intel 3rd generation Core i5-3337U clocked at 1.8 GHz. In addition, Lenovo ThinkPad Helix has 4 GB of RAM, 256 GB of free space on a solid-state hard drive, and integrated Intel HD graphics 4000.
Thanks to this performance Lenovo ThinkPad Helix able to perform all the routine and business objectives, as well as demanding applications open and run some games.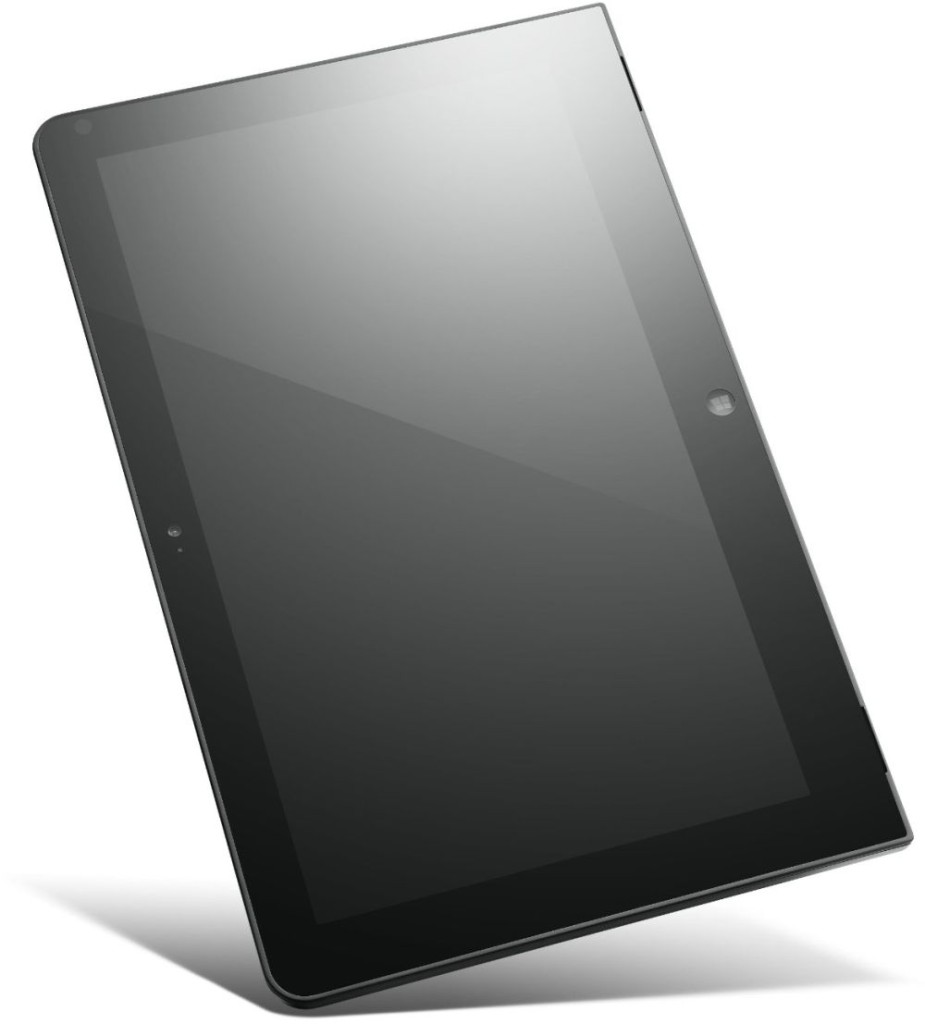 Interfaces
All required connectors are on the bottom edge of the device. Such an arrangement would block connectors, if the computer is connected to a docking station. The set of interfaces includes: USB 2.0, video connector mini DisplayPort, SIM card slot, 3.5 mm audiodzhek and port for the charger.
Output
Lenovo ThinkPad Helix – is undoubtedly the quality and performance drive. The truth for its price you can buy a laptop with a full-fledged business more productive. However, if you need a modern and productive business tablet, the Lenovo ThinkPad Helix perhaps that is what you are looking for.
Read another very interesting article about alternative energy of the Sun, water and air.