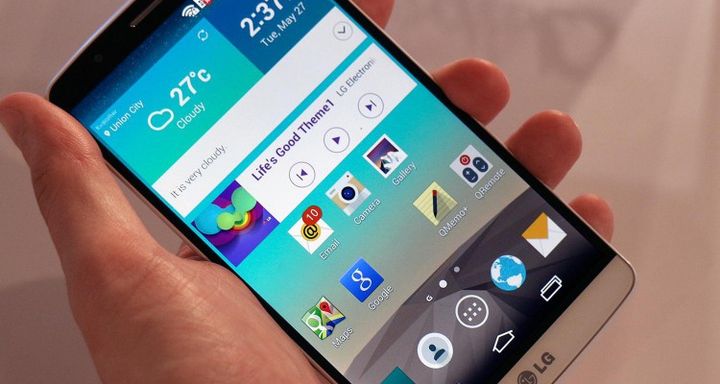 Each year, manufacturers of various smartphones are fighting for their top products are better than the competition, and enjoyed great popularity, received various awards and so on. This year the award for the "best" smartphone received company HTC, showing all the HTC One M8. Indeed, the products of this company the past two years show that all producers, what should be the flagship smartphone. However, today we will focus not only on HTC – we will discuss all the popular leaders of the future in best smartphone 2015 with a focus on the latest rumors and speculation.
Best smartphone 2015 – Samsung Galaxy S5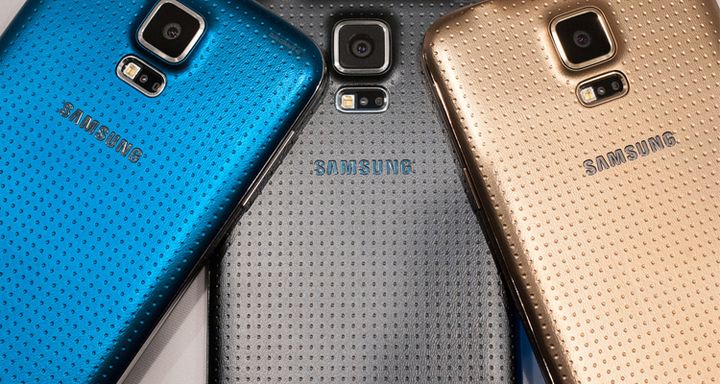 Samsung has recently presented to the public its "cover" Galaxy Note 4, which attracted the attention of users and become a worthy continuation of the line. The flagship of Samsung, Galaxy S5, was introduced in February of this year; it took no less than 10 months from the date of the announcement. In the near future is expected to announce the new flagship of Samsung – Galaxy S6.
According to the latest rumors, the device will get a 5.2-inch QHD-display. The "heart" of the smartphone will be a Snapdragon 805/810, but manufacturers do not hurry to embed data chips into their devices, because, according to some reports, they have problems with cooling. The device receives 3 GB of RAM, it is worth noting that even in the Galaxy Note 3, presented in 2013, was built in 3 GB of RAM, but the Galaxy S5 3 GB refused, apparently, with a look to the future.
Best smartphone 2015 – Sony Xperia Z4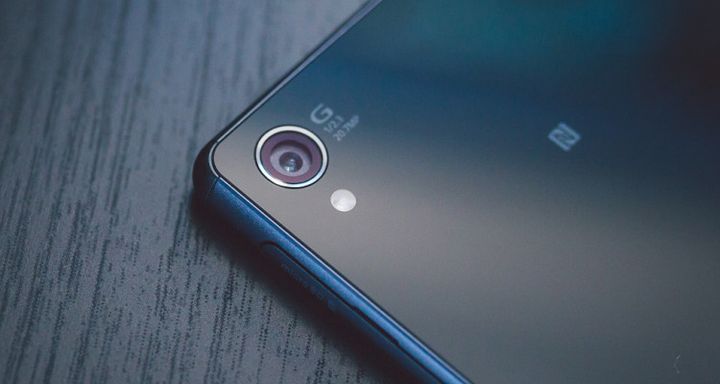 Introduced recently Xperia Z3 made a lot of disputes in the discussion about smartphones Sony. The main question was raised: "Why every six months?" Indeed, even we do not quite understand this policy, which, as mentioned in the recent rumors, and will stick by Apple. Say more, according to recent information, Sony dissatisfied profit mobile unit and in the future will go to get the most profit policy, rather than the highest market share.
According to the latest rumors, Z4 will get 5.4-inch QHD-display, however, according to an insider, the device cannot receive QHD-, and FHD-display. Smartphone will be equipped with Snapdragon chip 810, which will allow Sony to install 21-megapixel camera capable of capturing HDR-video in real time.
Best smartphone 2015 – HTC One M9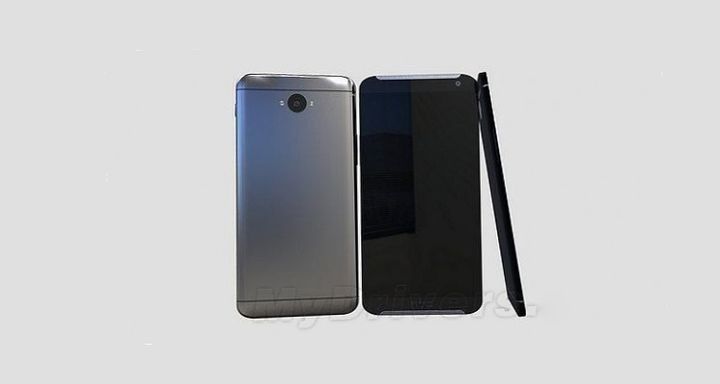 In 2013, HTC introduced the world One M7, which has become the best device in 2013, in 2014 showed the following HTC flagship device, M8, which also received the title of best device in 2014, and now HTC plans to release its new flagship device that will run on based Snapdragon processor 810 have FullHD-display, and 3 GB of RAM, 20.7 rear and 13-megapixel / 4-ultrapikselnuyu anterior chamber, according to the latest information provided by the Twitter-account «upleaks», which is rarely wrong. M9 will run on Android 5.0 with a proprietary shell Sense 7.0. While nobody knows whether One M7 Sense 7, as the flagship of the 2012 got a Sense 5.0. It is worth mentioning that HTC said in his Twitter-account, that would be happy to upgrade to users of One X Sense 6, but NVIDIA has not provided the necessary drivers. Yes, Qualcomm is not "green" company, but if One M7 officially receives Sense 7, we cannot forget about the third-party firmware. After Sense 6 for One M7 was already available before the official release One M8.
Best smartphone 2015 – LG G4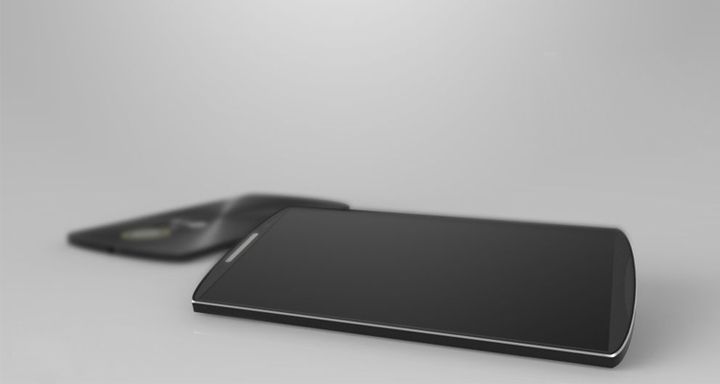 LG G3 remains one of the best devices with QHD-display, moreover, it is one of the first smartphones on the market, equipped with QHD-display. Many users have not seen this much sense, because they were not ready for such a screen resolution, other manufacturers such as Samsung and HTC, understood it and did not take risks, and then processors were not ready for such a load. What is there to speak, even the LG was not ready to release a device with QHD-display, as an overall look at the screen – it looks great, but if you look closely at the menu, system fonts, the noticeable problems with their display. This is the case when the technology is there, but adequately implement it so far failed. Moreover, LG has recently announced that it plans to reach the threshold of 700 dpi. Would be very surprised if we get new flagship solution, significantly exceeding QHD. Perhaps in the new LG G4 we get smooth operation LG UI, because many users complain about the large number of bugs and lag in the firmware, a similar situation was with the LG G2, but later corrected all updates. But we buy the finished product, and do not sign a contract tester device of the manufacturer. LG in this regard need to strive for HTC, which is very well suited to optimize the performance of their products.
As for the processor, most likely we will see Snapdragon 810 "on board".
Best smartphone 2015 – Xioami Mi5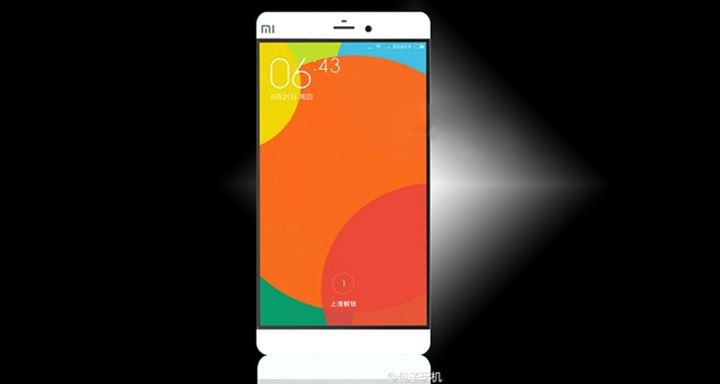 In July Xiaomi introduced the world Mi4, which was supported by users and has won a significant share of the Chinese market. Recall of the main features can be identified Mi4 metal housing, good camera Sony Exmor IMX219, great FHD-display. This year the company plans even more ambitious: Mi5 get ultrathin side frames, Snapdragon 810, 5.7-inch QHD-screen, in other words, we get the whole "stuffing." And all this is to be expected, so many people are not interested in the characteristics of the device, and the price. The price will be – drum roll – 325 US dollars. This 2-fold less than the funds that require us above other manufacturers. That's a major plus devices company Xiaomi. In addition to price, many devices Xiaomi loved their soft parts – the main advantage is a very simple procedure device firmware, furthermore, you have the ability to install on multiple Mi firmware and the device is switched to select the one that you currently most interested in.
Results – best smartphone 2015
One cannot say which one would be the best smartphone. However, there is speculation that this year will make the smartphone HTC again as she is able to do it. And if many noted that One M8 is ideal, if not the camera, it is now, with 20.7-megapixel camera, FHD-screen in conjunction with a Snapdragon 810 shows excellent performance and bypass all the competitors with QHD-screens – namely HTC It seems to us to become role models for many. But to determine which the best without subjective views of each is is not possible. Each of you is different, and every soul on different devices, but, again, if you look at it objectively, the M9, most likely – the perfect best smartphone 2015.
Read another very interesting article about alternative energy of the Sun, water and air.