True audiophiles consider integrated amplifiers in systems High-End-class as a compromise. They are considered acceptable if the price is measured in hundreds, not thousands of dollars, and acceptable option for those who are more important than the quality of compactness. We do not know that such purists think of Burmester 032 – but we're delighted with him. This flagship new integrated amplifier, Burmester. It is neither cheap nor (including area 48 × 48 cm) small. This is one of the most impressive amps that we met.
Feature of new integrated amplifier
As always, the product of the German company made excellently. Although radiators along the hull and gleaming chrome front panel, not all will appreciate, we can not deny the highest quality. Each panel is perfectly aligned with each controller looks very reliable.
After visiting the company's factory, we can attest that new integrated amplifier Burmester extremely serious about the production process, believing that it will serve as a model for decades. Few of the competitors should be so high standards.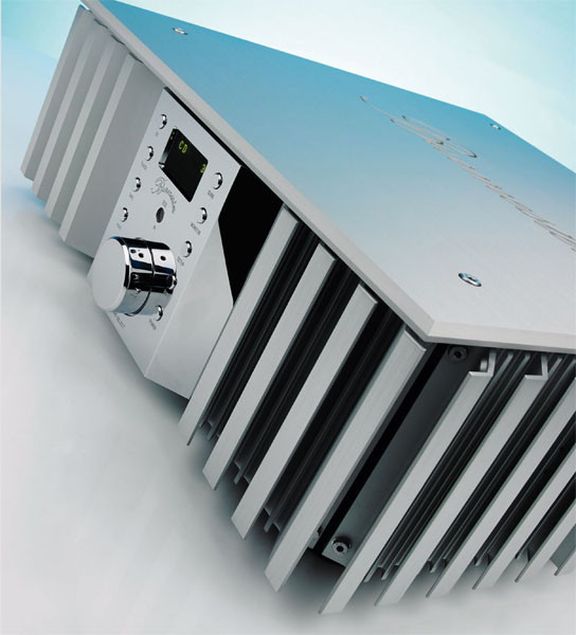 Under severe, impeccably polished top panel you can see a solid power supply, separate circuits of the left and right channels of the power amplifier and an elaborate wiring board. Attention to detail, a worthy product of this class, it is felt throughout.
Burmester Company for many years was the promoter of balanced connections – as you might expect, there are plenty of them: four sets of XLR-connectors, including one that leads to bypass the preamp section and is designed for AV-processor. Also here are two single-ended input and line output.
If you do, unlike us, is not enough 105 watts per channel, the useful RCA- unbalanced and balanced XLR-preamp outputs for connecting an external power amplifier.
To work with this device is very nice. The powerful and smooth volume control works very accurately; Software amp responds quickly to commands. The buttons on the front panel is also solid and reliable; the remote control looks more luxurious than most competitors.
In the menu, you can adjust the levels of the input signal to the volume when switching between sources has not changed too much. Also available TONE adjustment.
Need support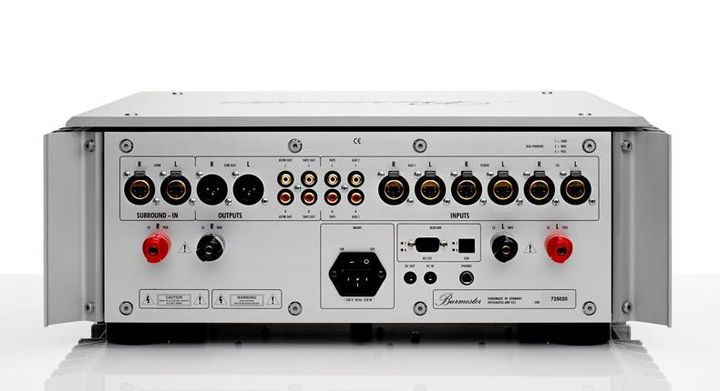 This component is not only large but also a heavy (40 kg weight), so he will need a strong stance. It will not hurt and help in unpacking – radiators pretty sharp, and given the large weight lifting amplifier alone will be uncomfortable.
By the number of radiators, it can be assumed that the component is strongly heated during operation, but we did not notice – in the process of testing for high-volume enclosure became a little warmer. But, as always, we recommend that you leave it a little more space to avoid overheating.
At this level, so that the money invested on full power, just need competent selection system. New integrated amplifier Burmester 032 like the most transparent sources and the AU – to them it sounds really great.
In detail – new integrated amplifier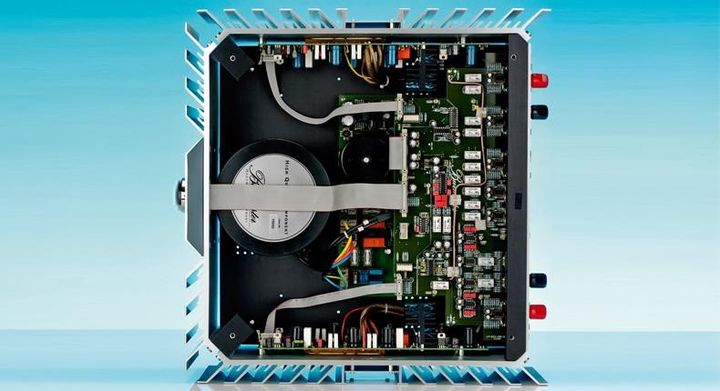 1. Radiators unusual amplifier design on all sides surrounded by radiators, not only looks spectacular. Radiators regulate the temperature of internal elements, which in turn increases the durability.
2. The circuit topology Burmester company pays much attention to literate wiring schemes in their products. The elements are arranged so as to minimize their interference and get maximum clean power.
In new integrated amplifier Burmester 032 low-key approach to the reproduction of music, which is why he did not immediately grabs the listener's attention. Just spent the weekend listening to a variety of songs, and then back to another good friend amplifier, we realized how good this.
The sound is very clear and precise, without the slightest hint of stiffness or roughness. Previous versions Burmester amplifiers have always been the soft and full-blooded character, and the new is no exception. He's extremely sound-employed, however, in spite of the highest in its class detail, it does not emphasize the shortcomings of records or systems. The presence of defects is quite noticeable – and yet manages to convey the essence of the amplifier and the mood music in full; It is a rare virtue.
The unusual heat
This quality is especially evident when playing Eminem's album Recovery. When playing most systems he is too lean and hard sound, but new integrated amplifier Burmester tells him the warmth and weight, which are rarely brought to meet us. Hyper-fast slogans Eminem in the song Not Afraid served surprisingly smoothly, but every word perfectly legible. This is not just the usual aggression continues – it is issued in a concentrated form.
In addition, Burmester 032 does not smooth rhythmic drive and fierce enthusiasm of the composition.
Skill in detail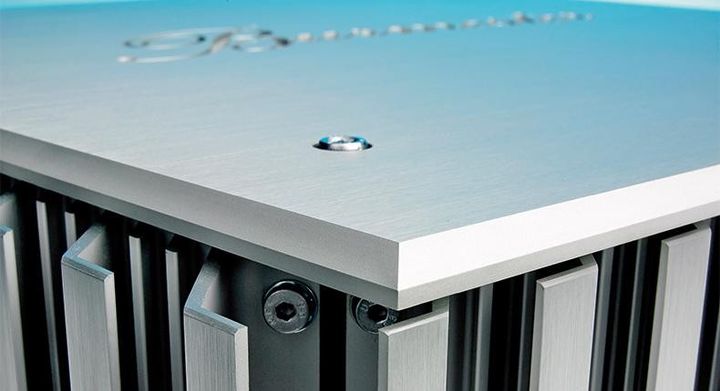 Cantus In Memory Of Benjamin Britten, Arvo Pärt demonstrates the magnitude and outstanding rare meticulousness new integrated amplifier Burmester. Power is controlled perfectly dense and the multi-layered section of string, recreating the sound texture tool without the inherent sharpness of some competitors.
No less impressive and convincing integration of a full-scale dynamics in the crescendos. Burmester retains composure and consistency even in the most difficult and stressful fragments. It's natural and soft sound like much.
It is worth noting the wide and voluminous music scene. Focused and well thought-out, it is much beyond the physical frame of reference speakers ATC SCM 50.
Songs Nina Simone once again prove that the amplifier Burmester good in any genre. We like the way he passes it a passionate voice in the song Strange Fruit, placing it exactly in the center. His sound is all that we love: sophistication, presence and power; the song does not let go until the end listener. Sometimes technology really becomes magic.
To test the circuit, we chose a model of headphones Grado PS500 and BeyerDynamic T1. Location outputs on the rear panel are not too convenient, but sound pleased thoroughness and sophistication to the same extent as when playing back with the AU.
New integrated amplifier Burmester 032 makes a strong impression. It is large and expensive, and its appearance will cause polar opinions. It should be noted the high quality of workmanship and excellent sound, the sound is not inferior to any of the models in this category, including the two amplifiers. If your system is as talented, meet with him – and you will not regret it.
Source: burmester
Read another very interesting article about alternative energy of the Sun, water and air.