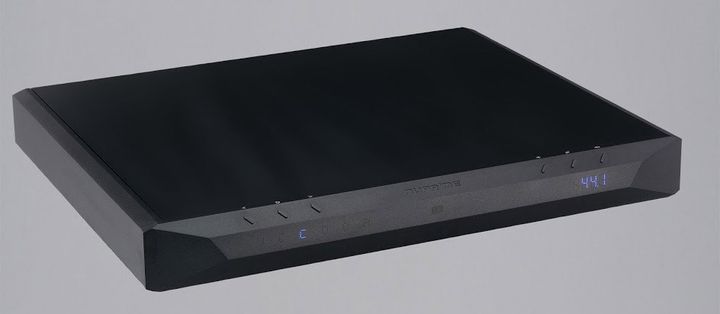 We are living through an era of change or, as the scientists say, the next change of technological way. No one has really can not explain what is waiting for us around the corner, but we hear again and again about the development of new generations of technology.
Amplifier NuPrime IDA-16 in the testing process we called association with the fifth-generation fighters – we called a promising aviation complex, that is equipped with the very machine that is ready to perform a variety of tasks. Perhaps it is no accident: IDA-16 is enclosed in a body resembling stealth aircraft "stealth", stuffed to the eyeballs with the latest digital audio circuits, it is multi-functional and quite powerful. One can cite a number of humorous analogies, such as supersonic flight speed and the frequency range of the amplifier NuPrime, extending up to 80 kHz, such as inaccessible to the human ear. But laughter laughter and the shaft Hi-Fi-components, breaking stereotypes – clear evidence volte-face in the industry. Even the name of the category of devices – Integrated Amplifiers – does not disclose their nature.
Left on the front panel power button and select inputs, and under them their designations, illuminated by LEDs. Right – the mute switch and volume, and the bottom of its display in the process of changing. The rest of the displayed sampling frequency of a signal applied
The company was spun off from NuPrime familiar to us NuForce after last acquired by Optoma. But the right to own patented method of amplification Class D switching power supply remained for NuPrime. He applied to the IDA-16.
DAC is used in the embedded 32-bit chip Sabre ES9018, which allows to convert PCM with a sampling frequency of 384 kHz, as well as decode DSD-flows (2.8 MHz, 5.6 MHz, 11.2 MHz). Asynchronous USB-port based on the chip XMOS. In the development of radio-electronic circuits special attention was paid to reduce noise and interference; they applied OPA2134 op amps with low harmonic distortion and the output – JFET-transistors. Volume can be adjusted using a proprietary method of thin-film resistors.
We have already mentioned the style of "stealth" design NuPrime IDA-16; as we know, its American founder of a weak spot: open bomb bay makes notable for aircraft radar. We do not know whether it had in mind the developers amplifier, abandoning the normal display. Stead – perforation on the body and the LEDs behind it. On the whole, our views on the exterior of IDA-16 split, but if the task was to make a fairly large and heavy machine, it successfully accomplished. But the remote control – an unusual, catchy, heavy and quite comfortable.
NuPrime amplifier has a set of digital inputs and only one analog RCA, which explicitly addresses it to work with digital audio sources. We tested it with great SACD-player Esoteric K-03x, allowing to show the best that he can with SPDIF-signal via coaxial input and an analog of the linear connection, as well as the more "popular" a source in the form of MacBook, a USB connection . The sound quality from IDA-16 is significantly increased when energized by a good network with air conditioning.
Behind the back NuPrime IDA-16

SPDIF-compatible input signals with a frequency of 44.1, 48, 88.2, 96, 176.4, 192 kHz and bit bits 16-24
On the USB-port can be fed PCM 44,1-384 kHz and DSD 2,8; 5.6; 11.2 MHz
For analog output, you can connect a subwoofer
He balanced transparent and completely smooth sound. High detail, especially in the middle range; RF clear and understandable, but not too mobile or sparkling. LF ensure the normal scale of the stage, confident bass lines and rhythms. On the Bookshelf Speakers, this limitation is unlikely to be noticeable, and Napolnikov should pick up, taking into account this fact. Given the price of $ 4200 for a powerful amplifier with a DAC can say that NuPrime IDA-16 plays a very worthy.
We got the best sound – to be expected – the analog player is connected. SACD J.S. Bach Sacred Arias & Cantatas. David Daniels is reproduced accurately and with restraint. Vocals blooded rich timbre and articulate, well-focused image of the artist, the orchestra perfectly in harmony with it. Singing is filled with a variety of shades and intonations that makes listening to this difficult music fun and enjoyable.
A little easier to get the sound of the coaxial input. Nevertheless CD Handel Music for Royal Fireworks & Water Music with works by Handel, performed on instruments of the 18th century, allows to plunge into the atmosphere of courtly era – mannered and unhurried. A trio of jazz interpretations of Jacques Loussier on CD Jacques Loussier Trio Handel Water Music & Royal Fireworks – feel the rapid pulse of today. In both cases, there is the drawing of votes solo instruments – harpsichord and piano – and their excellent integration with ensembles and jazz compositions also clear, groovy rhythm. However, low intelligibility Bass is a bit disappointing.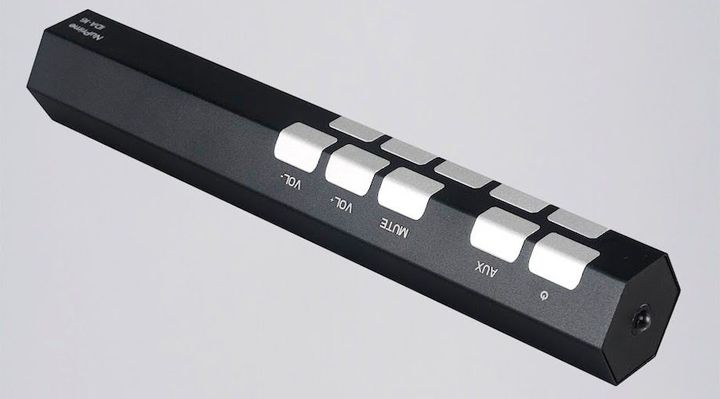 It is gratifying that the collection of music files from your hard drive via USB played on a comparable option with SPDIF-level quality. Brilliant coloratura A. Netrebko with CD-copies Sempre Libera light and honed voice soar up, but even at high volume continues to please the ear – it does not appear the slightest field. Suite "Mars" from "The Planets" Holst sounds powerful, big, fast; quiet parts supplied in sufficient detail and clearly.
Concord on a Summer Night Dave Brubeck in DSD format or Rachmaninov Symphonic Dances in PCM 24/96 superbly demonstrate the advantages of HD-audio. While listening to the two records we feel zoom scene detail and subtlety that votes instruments and melodic lines.
Fortunately, NuPrime IDA-16 does not sin digital dryness and total poverty, but, unfortunately, with high power, it is not too convincing in the lower frequency range. In general, the list of its advantages, including unusual body amplifier makes a strong contender for a central role in the system with digital sound sources.
Price: $ 4200
Pros: A balanced, transparent and detailed sound; interesting design; a plurality of digital inputs; high power
Cons: Shallow and not too well-developed LF
Verdict: A strong contender for a central role in the system with digital sound sources
Source: Nuprimeaudio
Read another very interesting article about alternative energy of the Sun, water and air.