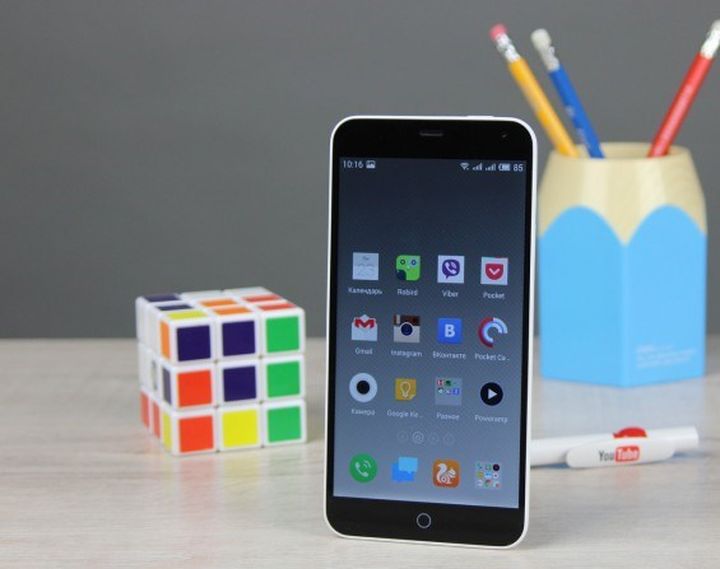 Meizu and Xiaomi smartphones entrenched in the minds of users of the products with excellent quality / price ratio, which may offer an alternative not only the flagship mass producers, but their model of the middle price segment. That's only if a year or two ago, many looked closely at the flagship of Chinese companies and buy them, but today they rather just watch – the prices in national currencies few people are pleased. Nevertheless, even in times of crisis you can find interesting offers. Hero of the review, smartphone Meizu M1 Note, it can be attributed to such.
Design and usability – Meizu M1 Note
Meizu M1 Note is positioned as a more affordable compared to the company's flagship device for a youth audience. Immediately after the announcement of its increased dubbed iPhone 5C, which had the same position.
The similarity with Apple products possible, but in most cases it is clearly exaggerated. Yes, smartphones completely crossed palette of body colors, but the same plastic used in smartphones long before the iPhone 5C, for example, in the Xiaomi Mi-2/3, and on the shape of the body M1 Note repeats MX4 and MX4 Pro.
Housing smartphone has become completely plastic, but inside lurks the basis of magnesium alloy, which is attached to all the components. Used an interesting plastic, which first fully painted and varnished after.
In life, the material looks interesting. On a white body going fingerprints, but you can only see them if you look closely specifically. Over time, high-gloss finish is sure to be scratched on the test sample clearly that he had already seen a lot, but on a white cabinet, the use of not striking, but versions of bright colors will certainly be more noticeable.
Naturally, the glossy plastic is slippery. The first time I did not leave the association with a bar of soap, but a week later got used to and do not pay attention to it. In this case, the owner of the glass LG Optimus G M1 Note has not seemed so slippery.
Layout similar smartphone Meizu: round touch key that serves as an indicator of missed events, earpiece, front camera lens and the sensor on the front of the microphone, speaker and MicroUSB bottom power button and audio jack on top, separate volume control buttons on the left tray MicroSIM for two to the right and camera with dual flash on the back.
The power button is awkward, it has to reach. But the screen can be turned on by double tapping on the glass, just unlock swipe from the bottom of the screen and lock the retaining softkey. These functions are absolutely correct so that the power key can never enjoy. All three physical keys have the same short stroke characteristic click, pressing force is slightly above average.
Due to the rounded edges of the back Meizu M1 Note very comfortable in the hand and, although the upper edge of the display is relatively difficult to reach, in daily use smartphone convenient.
Display – Meizu M1 Note
Meizu M1 Note received a 5.5 inch display with a resolution of 1920 by 1080 pixels (403 ppi). IPS-matrix is made by technology IGZO, manufacturer – Sharp / AUO, between the glass matrix and no air gap, as well as protection acts Corning Gorilla Glass 3.
Measured dimming range – from 1.7 to 480 cd / m², Contrast – 1: 719. Automatic brightness control works correctly, due to a very high level of maximum brightness there are no problems with reading in the sun, and a minimum level of more than comfortable to work in complete darkness.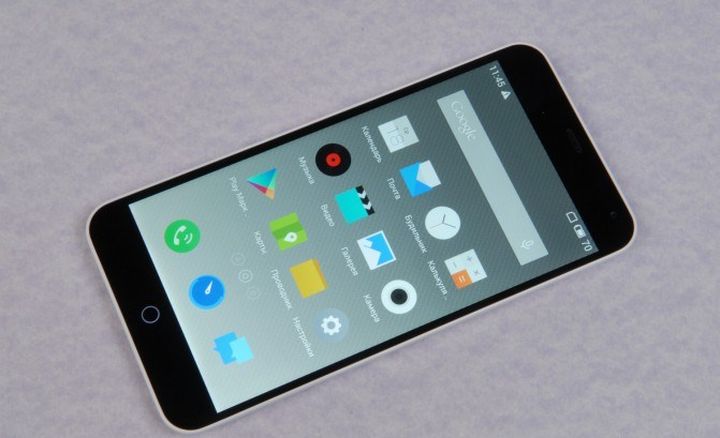 With factory calibration all good, the display close to the reference value of gamma and color temperature is lower than the screen Meizu MX4 Pro, so the color is not the characteristic cool colors.
Perhaps displays champions boast even greater viewing angles, but on the whole screen Meizu M1 Note nothing to criticize, it is well everything: brightness levels, clarity and smoothness of the image, the viewing angles, the natural color reproduction, even oleophobic coating is good.
Hardware Platform
The basis of the smartphone serves modern platform MediaTek MT6752. This is an 8-core 64-bit chip, made on 28 nm process technology, in which Cortex-A53 core clocked at 1.7 GHz GPU – Mali T760 MP2, 700 MHz.
The amount of RAM – 2 GB of internal memory can be 16 and 32 GB, depending on the version. Memory card slot traditional smartphone Meizu not, although there is support for OTG. We have been on a review of 16 GB version, it remains on the user's needs 11.9 GB.
Meizu M1 Note shows not only decent results in benchmarks, but also an enviable speed during normal use. The interface works as smoothly as possible, applications run fast.
The smartphone can be considered a game. We tested the Real Racing 3 and Modern Combat 5 – no performance problems have arisen. Compulsive gamblers can watch videos on YouTube, which demonstrates the excellent work of many games.
Wi-Fi module supports two frequency bands, there is Bluetooth 4.0 with support profile LE and GPS. The operation of all modules has not caused any complaints.
Calls, multimedia
Hero review – the first smartphone with two SIM cards, the scheme of their work is completely analogous to other devices in radio Meizu M1 Note one. In the phone for each SIM has a separate button to send a call, and SMS – corresponding menu. One of the features is the ability to Meizu to record telephone conversations with the line (both individual and all automatically).
The earpiece of good quality. He has a normal stock volume, voice interlocutors retain the familiar recognizable notes, to communicate comfortably even in noisy environments. Vibrating alert is average, as most smartphones. Multimedia speaker was average quality, it is much easier compared to the flagship smartphone Meizu. The maximum volume level is usually enough to not miss a call, but it sounds quite flat, in the same first-generation Moto G Speaker noticeably better. Plus it is unfortunate – for horizontal-grip during games or watching video, the speaker holes easily overlap hand, we have to change a little grip.
Quality music company has always paid much attention. Unfortunately, Meizu M1 Note did not get a special chip or headphone amplifier, but that does not stop showing good quality music playback. Yes, MX4 Pro game interesting, but M1 Note in this field will not give most smartphones – the sound is clear, detailed, there is a good supply of branded volume and equalizer. In addition, M1 Note works correctly with a three-button headsets, at least no problems with noname cable with remote control for Shure SE215, Xiaomi Mi Piston 2 and headphones from Samsung Galaxy S4 has not arisen.
Operating system and shell
Meizu M1 Note running Flame OS 4.2.0.3, based on Android 4.4.4 KitKat. Features shell are described in detail in the review of Meizu MX4 Pro, here we consider only minimal differences related to the management.
As the only governing body then uses touch key. Single click on the button returns to the desktop, swipe from the key to the screen acts as a "back", although you can use the corresponding on-screen button and holding the button locks the screen. Since the smartphone can be activated Root-right out of the box, install Xposed module FlymeTools. With it, you can change the algorithm of a button, for example, assign the "Back" on a single click, "Home" on the double, and the opening curtain notices or "Menu" on swipe up.
Operation time
The smartphone is powered by a non-removable battery capacity of 3140 mAh. The manufacturer claims that it will last for 12 hours of web surfing in networks 4G, 15 hours of video playback, 40 hours of talk time on 2G and 60 hours of music.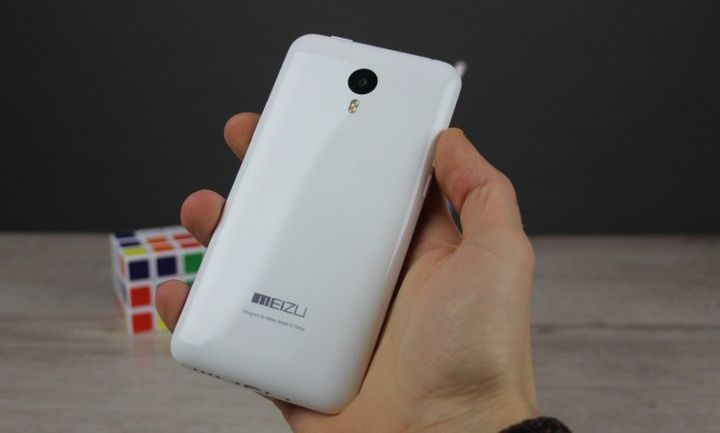 In my case, for sufficiently active usage profile smartphone involves performing various tests, a few games, experiments with FlymeTools and use the usual set of programs of the messengers, players, customers, social networking smartphone worked for at least a day, usually a half day. At a more sparing mode of use, perhaps we could get two days of work. Using different diets affect the gaming performance, although a simple program interface and works very fast even in low-power mode power supply. In addition, a software glitch was seen – following a discharge to 10% of smartphone rapidly losing the remainder of the charge in a few minutes.
Camera
Meizu M1 Note received two chambers. As the main uses Samsung 13 megapixel sensor with blue infrared filter, a lens of five lenses (f / 2,2) covered with Corning Gorilla Glass 3. Flash LED, two diodes with different color temperatures.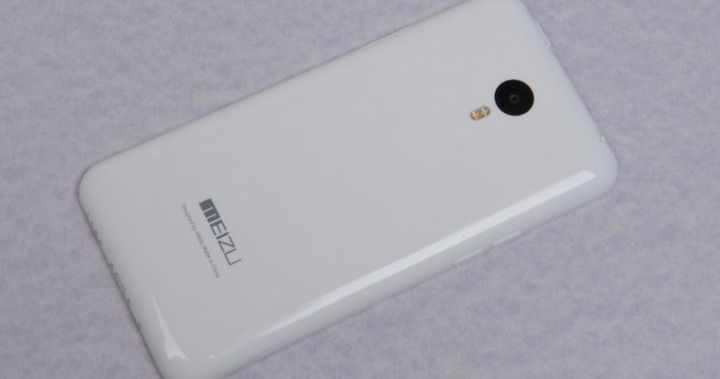 The camera application is started at an average speed, until the picture appears in the viewfinder goes about 2.5 seconds, but focuses and shoots quick smartphone. The camera has a standard set of easy shooting modes, including manual, you can configure the shutter speed, ISO, focal length, exposure compensation. Sometimes M1 Note may miss a focus, but most of the photos are of good quality, with normal detail, with even the pictures taken at night, look acceptable.
Front camera – Megapixel sensor OV5670 lens of four lenses (f / 2,2), viewing angle of 69 degrees. With good lighting, quality obtained self.
Results – Meizu M1 Note
Meizu M1 Note made more than worthy. For its 200-250 dollars, it offers a great combination of screen, productive platform, high-quality camera and good autonomy.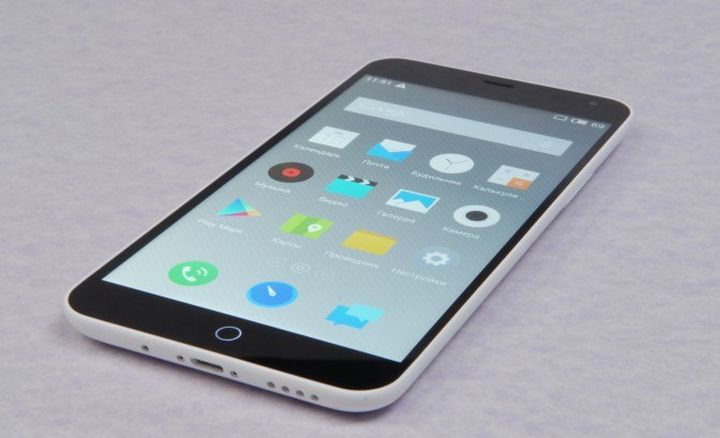 Minor flaws like slippery body, missing memory card slot or average quality ring dynamics can not overshadow these advantages, so we mark it as the best buy – M1 Note can safely be considered one of the best smartphones at the beginning of 2015 in its price category.
Liked:
+ Good screen with natural colors, a wide range of dimming and oleophobic coating
+ Platform performance and overall speed of the
+ Hours
+ High quality main and front camera
Did not like:
– There is no memory card slot
– Average quality ring dynamics
Source: Meizu
Read another very interesting article about alternative energy of the Sun, water and air.