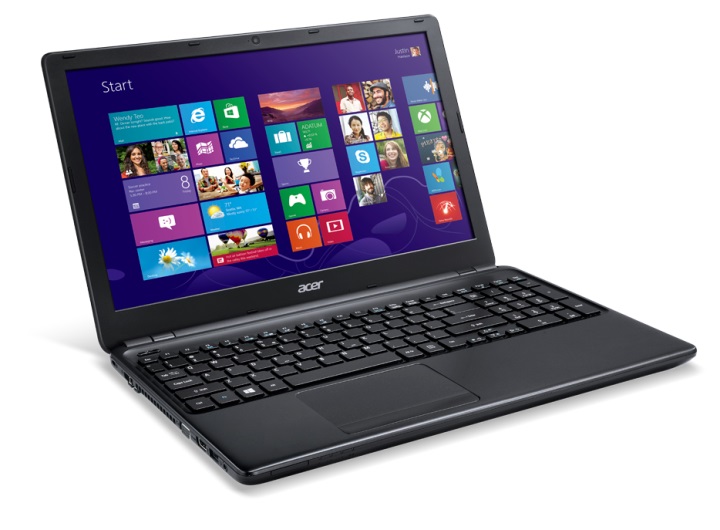 Inexpensive and efficient laptop designed for everyday office tasks , as well as for entertainment – is that many users are looking for . For such people, the company has developed a new device Acer Aspire E1- 522, which has a low price , simple yet stylish looks and good performance .
 
design
As we have said , Aspire E1- 522 has a rather austere appearance. This effect is achieved by a fully black color computer. The panels are made from our laptop hard matte plastic , coated with black paint. Those who have come to expect from Aspire E1- 522 more expensive materials , is clearly wrong price category . The cover has a small logo laptop Acer. She recorded two loops , which are quite reliably hold her with one hand to open the computer is unlikely to succeed .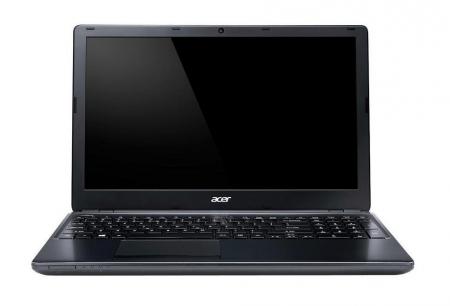 The operating panel has a cover made ​​of opaque plastic . It looks pretty strict that , in principle, is the best option for computers like the Aspire E1- 522. However , the developers could not avoid fragility of some parts. For example, the keyboard unit is a bit of flex printing , and display ranges , despite the relatively strong hinges .
input Devices
Keyboard Aspire E1- 522 has a relatively ergonomic input, even though that is slightly pressed during intensive work. Its keys are a convenient form , the large size and average speed. Also, the keyboard has a rather sharp rebound and a block NumPad, the presence of which will please many potential buyers.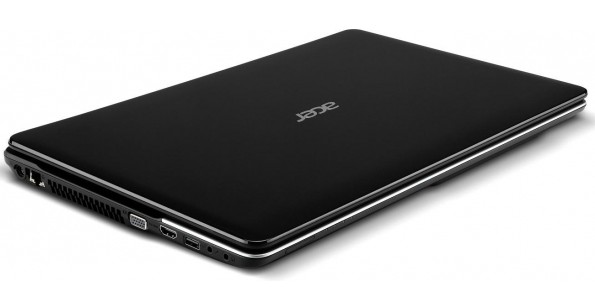 The touchpad Aspire E1- 522 has a reasonable size and matte finish , anti-slip finger over the surface. Also pad has adjacent one physical key which is pressed either the right or left side. The very touch-sensitive surface can recognize up to 3 touches simultaneously , allowing you to use some gestures. In general , the touchpad Aspire E1- 522 is quite comfortable , and perfect for those who do not use a computer mouse.
 
screen
Aspire E1- 522 has a screen with a diagonal of 15.6 inches and a resolution of 1366 X 768 pixels. For budget laptop this figure is the golden mean . The pixel density here is 100 dpi. This is a small number , but it is worth repeating that the Aspire E1- 522 represents a budgetary system . In this case, because of the low brightness to work on the street can only be hidden in the shadows, but in the sun you simply can not manage to see it. The viewing angles are pretty narrow, but for watching movies at home will be sufficient . In short , the screen is not the best, but for everyday tasks it is perfect .
 
performance
On board, Acer Aspire E1- 522 is a quad-core AMD A4- 5000 processor with a clock frequency of 1.5 GHz and 4 GB of RAM. In addition, Acer Aspire E1- 522 has built-in graphics card AMD Radeon 8330 and a hard drive capacity of 500 GB.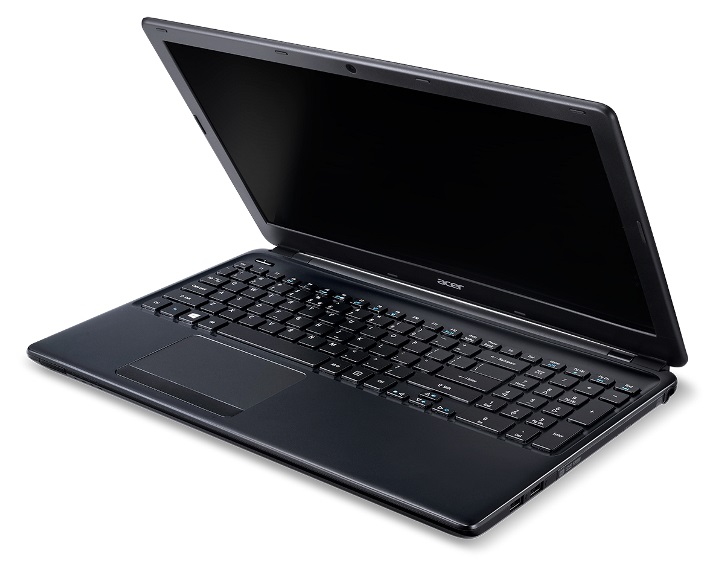 This configuration is characterized by a work computer , a range of tasks which includes Web surfing , working with a text editor and run less demanding applications. To the profile of graphics and photos, as well as the launch of new video games should look for a more expensive device.
 
interfaces
Acer Aspire E1- 522 has a standard set of interfaces that will connect to virtually all devices that surround you. On the left side there is the port USB 3.0, RJ-45 connector , HDMI video ports , and VGA, Kensington lock slot and a combined 3.5 mm audiodzhek . On the right side there is an optical drive , a few more possibilities of our laptop , two port USB, this time 2.0, and AC adapter jack .
output
In the first place it should be noted that the Acer Aspire E1- 522 – a budget computer , designed primarily to perform routine work. The launch of the video game is not out of the question, unless of course it is not little old strategy. Even games such as GTA III will go here in slideshow mode at full load GPU.
But, anyway, Acer Aspire E1- 522 will be a good solution for office tasks . This laptop will also be relevant in a corporate computer for small businesses. And thanks to its low price it will be able to afford both students and housewives.
Read another very interesting article about alternative energy of the Sun, water and air.