A model that from the average Chinese "state employee" is not only the presence on board IPS-screen with HD-resolution and 64-bit chip from the market leader mobile processor Qualcomm, but the stereo sound system with certified Dolby Digital Plus. Interesting? Well, then, let's get acquainted with the cheap smartphone 150-dollar Lenovo A6000 closer.
Equipment
The cheap smartphone Lenovo A6000 is supplied in a compact box, on the front side which depicts the actual himself, and behind it are the main technical characteristics.
Inside the package, apart from a smartphone user will find cable USB-microUSB, AC adapter and earphones headset. The latter, in my opinion, in order not to spoil the impression of good audio capabilities under review gadget, it is better to be replaced by something better.
The design and functional elements
In terms of design, cheap smartphone Lenovo A6000 is not showy, but practical. Matte finish with a plastic back panel, smoothly passing the ends, delivers very pleasant tactile feel when interacting with the gadget, and besides, it is a good obstacle slip out of his hands.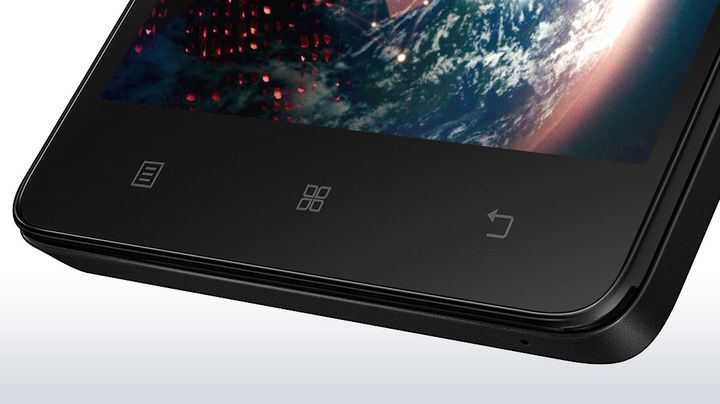 Another important point – the material of the body is not easily soiled, fingerprints almost do not stay, and even if they are, it is unobtrusive. You can not say about the cheap smartphone screen Lenovo A6000 – devoid of oleophobic coating, he suddenly covered spots on the fingers, which are also still difficult to eliminate.
Diagonal cheap smartphone screen 5-inch smartphone is quite convenient to work with him with one hand. I liked also the location of the control buttons. In particular, the power button and volume rocker, furnished on his right "marginalia" fit perfectly under your thumb, moderately tight and with a nice return.
As for other functional elements, microUSB port, and 3.5 mm audio jack located on the top side of the device, and the output of the microphone and the gap to remove the cover of the battery pack on the ground. Plastic latter is not very thick, so when squeezed in the hand of a little smartphone crackles.
Removable rear panel cheap smartphone A6000 hiding under a battery slot for a microSD card and two under the SIM card format micro. They are hot-swappable, unfortunately, is not available.
Placement of elements on the front of the smartphone is quite standard. At the top of the lattice are the earpiece, eye 2-megapixel camera, light sensor, and proximity, and the bottom three touch-sensitive buttons without light, so that darkness had initially pressed at random.
On the back panel of the gadget is noteworthy 8MP camera lens is framed by a metal ring, LED-flash, the logo of the manufacturer, the output of the microphone noise reduction and two multimedia speakers. Recent arranged in such a way that if they wanted to cover their hand at the same time would be extremely difficult. Another thing, if you put your smartphone on the table screen up – great sound suppressed.
Despite the fact that cheap smartphone Lenovo A6000 is the European version of bright yellow K3 Lemon Music, residents of the Old Continent Asians only offer classic black color of the case.
Monitor
The cheap smartphone has a 5-inch screen resolution of 1280×720 pixels received. It is based on IPS-matrix, provides a wide viewing angle from any angle and good color reproduction.
The brightness can be adjusted manually or automatically. Maximum values in practice, it was enough for comfortable work with the device even in contact with its screen to bright sunlight.
The capacitive sensor detects up to 5 simultaneous keystrokes and features a good sensitivity. On pixelation also can not complain – still 294 ppi.
The main drawback of the screen of the smartphone, as previously mentioned – no oleophobic coating. None reported by the manufacturer and the availability of protective glass, but the cheap smartphone screen A6000 in the testing process remained intact and has not got scratched, from which it can be judged that its protective quality very good.
Memory
The cheap smartphone Lenovo A6000 received 8 GB of internal memory. Of this amount, the user can work with only about 4.5 GB, which to date is critical enough. However, salvation is – to expand the staffing of disk space, you can use microSD memory cards up to a maximum of 32 GB. In turn, connect an external flash drive fail – USB OTG specification is not supported.
The Hardware and Performance
The "heart" of the cheap smartphone has become a well-established 4-core Qualcomm Snapdragon processor MSM8916 410 clocked at 1.2 GHz and Adreno graphics platform 306 400 MHz.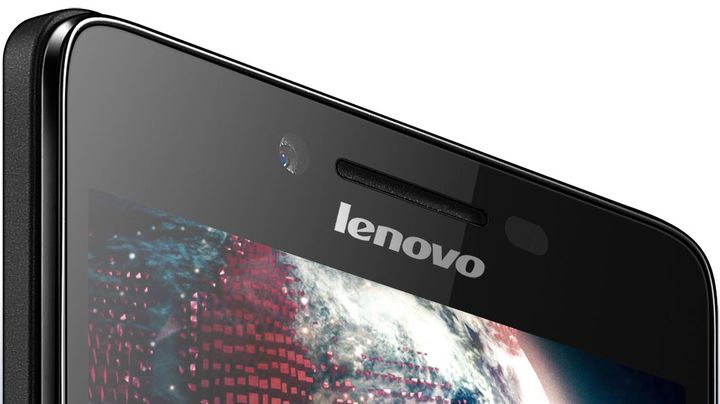 This 64-bit processor paired with 1GB of RAM Lenovo A6000 allows you to play Full HD video and run most modern games from Google Play, although not always at maximum graphics settings.
Connectivity
Smartphone users can work with wireless modules Wi-Fi, Bluetooth 4.0 and GPS with A-GPS.
Autonomy
The current standard battery life for a smartphone – one day, Lenovo A6000 fits perfectly. One full charge of its battery capacity of 2300 mAh battery lasts for 6-7 hours in mixed loads: games, movies, surfing the web. Continuous same game Asphalt 8 "exhausted" 100% charge in just 3-3.5 hours.
Energy-saving mode or other similar software solutions in the smartphone are not provided.
Speakers
One of the key features of the model cheap smartphone Lenovo A6000 on the background of the numerous competitors in the medium price segment – in stereo speakers with support for audio technology Dolby Digital Plus.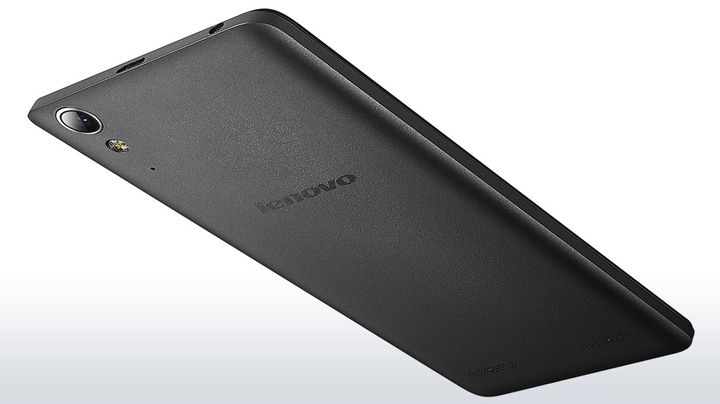 Sounds smart really loud and clear, detail and depth of sound enough for comfortable listening of audio tracks through both speaker and headphones. To adjust the sound depending on the scenario of using pre-installed firmware application Dolby Audio.
The quality of the earpiece as complaints have arisen – the sound it makes a loud without distortion.
Cell
The cheap smartphone has a 2-megapixel front camera can be used for video calls. But taking photos and videos better than the main 8MP with autofocus, LED-flash, digital image stabilization and a good arsenal of settings / modes.
Among the latter, note the serial, night and panning mode, HDR, white balance settings and ISO, self-timer, and more.
It is better to take photos and record video in the street in the daytime, otherwise the images and commercials, filmed on cheap smartphone camera Lenovo A6000, will lack detail and lifelike color.
Manages the cheap smartphone operating system Android 4.4 KitKat interface Vibe 2.0UI.
From the Setup menu, you can choose a desktop theme and wallpaper install widgets.
In addition to the standard services from Google and Yandex preinstalled on Lenovo A6000 application can be identified such proprietary tools as SYNCit for backup, restore contacts and message history, SHAREit to share files over Wi-Fi and antivirus Security.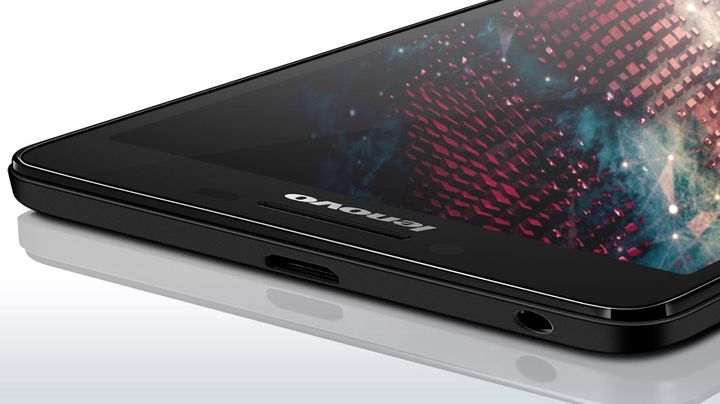 In addition, the presence of radio, streaming music Auto service Guvera, several pre-installed games and programs for clients of social networks.
Conclusions – cheap smartphone of Lenovo A6000
Well, cheap smartphone Lenovo A6000 – a very good option for those looking for a smartphone for listening to music and watching movies, but is limited in the budget. In addition to high-quality audio and the 150-dollar dual-sim can offer also very good, although devoid of oleophobic coating, a 5-inch IPS-screen. For the rest, it is not much different from other devices in its class: the average performance of "hardware", the lack of illumination, plus buttons are not better battery life.
Pros:
Ergonomics
High-quality HD display
Sufficient performance
High-profile and high-quality stereo speakers
Minuses:
Lack oleophobic coating screen
Control buttons without illumination
An outdated version of Android
Source: Lenovo
Read another very interesting article about alternative energy of the Sun, water and air.