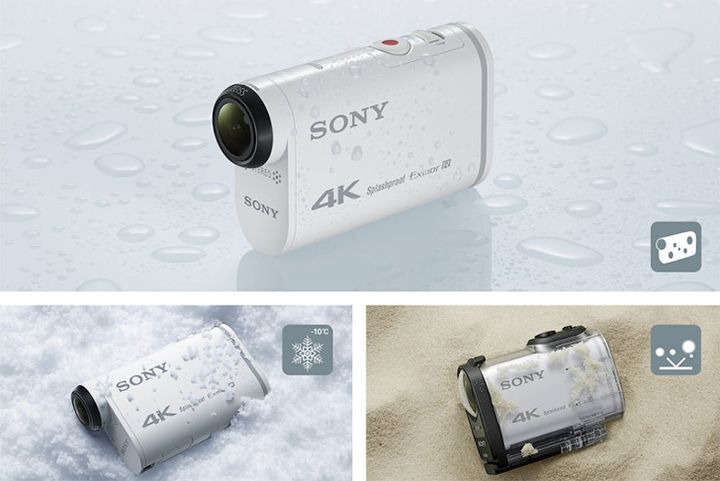 We continue to share the news with the CES 2015. The next step we have two premieres from Sony: Action camera for shooting 4K video Sony FDR-X1000V and junior model Sony HDR-AS200V.
Let's start with the youngest daughter of the model.
It is a restyled version, introduced last year, the camera Action Cam HDR-AS100V, which we use in the category Action School.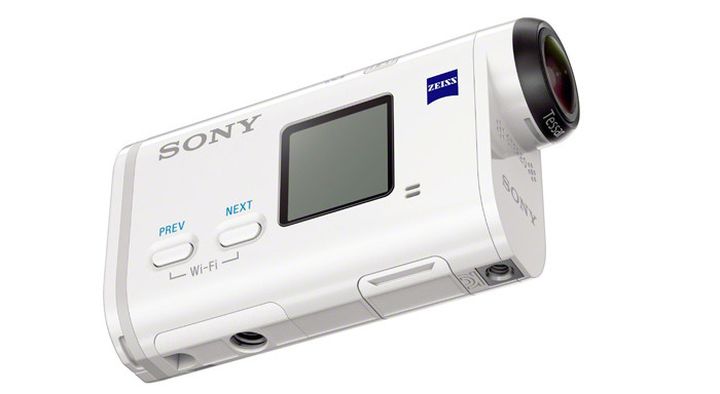 According to the manufacturer, the changes in the opener is not so much, but they are significant: improved picture quality video, uses a system of video pixel readout from the sensor without gaps, improved stabilization system, added HDMI-port moved some controls.
Action Camera is able to write video in such regimes: 1080 / 60p, 720 / 120p and WVGA 240 K / s. The maximum bit rate of 50Mbps when using memory cards Class 10 SDXC.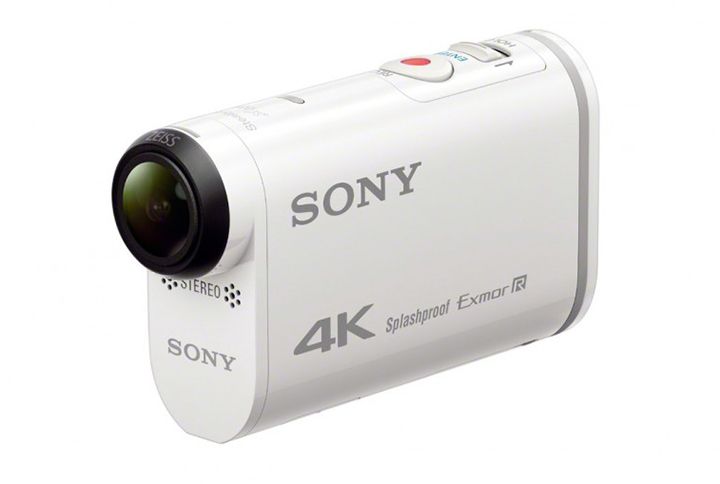 Let's move on to the more interesting new products, camera Sony Action Cam FDR-X1000V.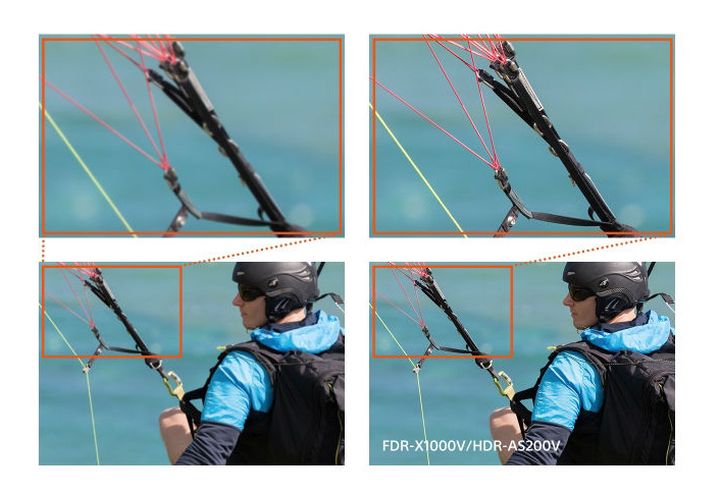 She is able to write video in 4K format with a resolution of 3840 x 2160. The frame rate can reach up to this 30 per second. B this case, the video signal is also read from the CCD pixel by pixel, without gaps, which should give a clear picture as much as possible.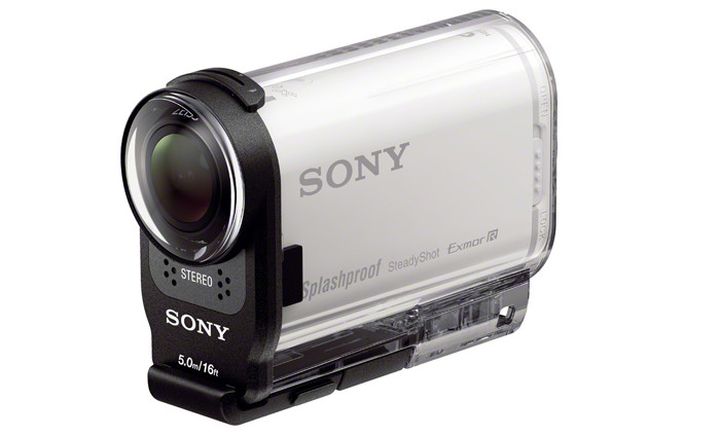 In addition to 4K available 1080 / 120p and 720 / 240p. When recording 4K video data rate can reach 100Mbps with memory cards UHS-1 Class 3 card or 60Mbps with others. Format video recording – specifically designed for outdoor use in professional format XAVC S 4K / HD format XAVC S.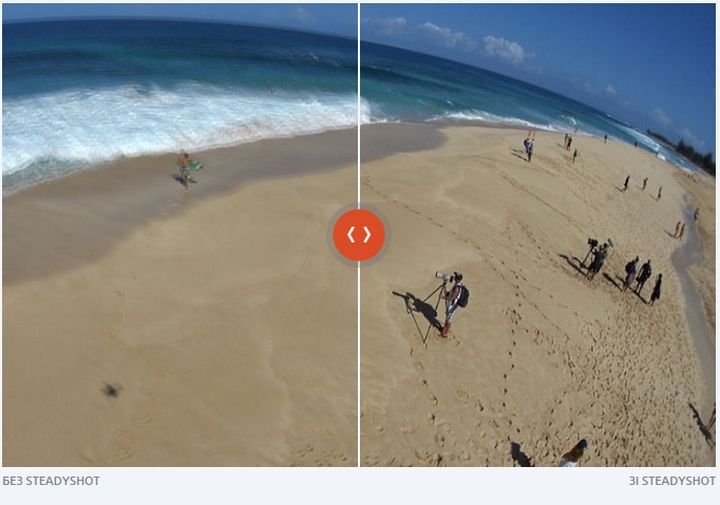 Many in the representation of the model and in common: both are equipped with high-quality Carl Zeiss Tessar lens with a luxurious viewing angle of 170° and a processor Bionz X. Clarity record and lack of vibration provides advanced technology SteadyShot, which should work, according to the manufacturer's 3 times more efficient (although it not supported in 4K). Now she is able to compensate for the high frequency vibration from the engines. Now you can put the camera on a bike or on potsepit drone and get a clear picture on the output without any microvibrations.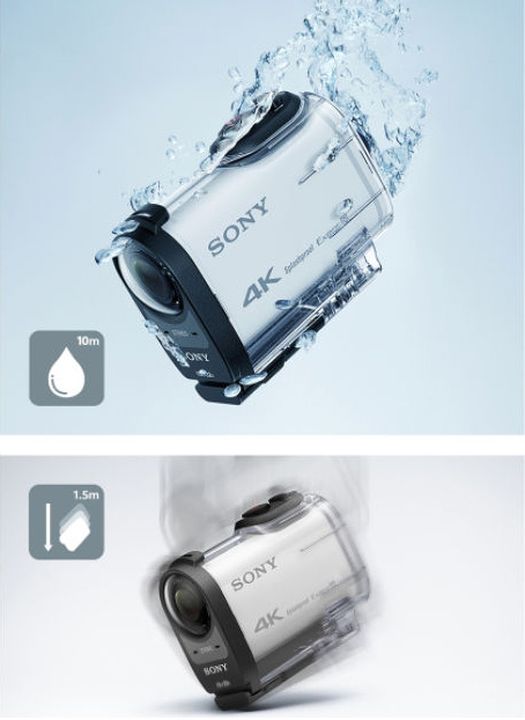 Also in the new action-cells has been applied technology Loop Recording – Continuous video recording system clipboard on a flash drive.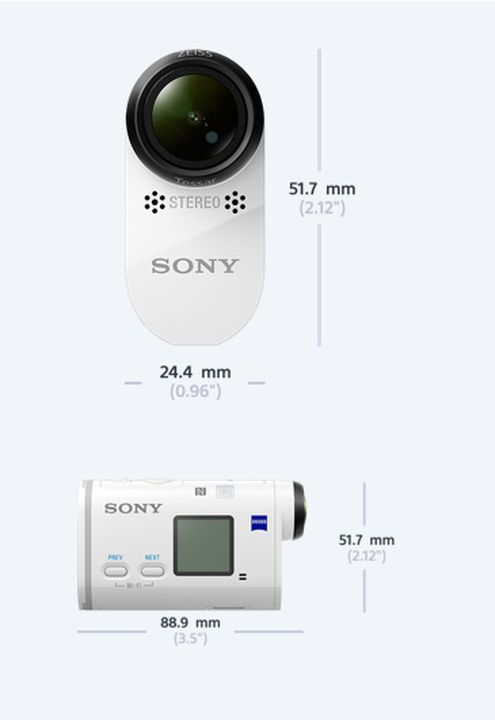 Wi-Fi modules and GPS are already reluctant to mention – they are now massively put except for washing machines. Turn on Wi-Fi, the pre-installed software Highlight Movie Maker, which are created on the knee automatic music videos based on video footage and Sharim result in social networks, what could be easier? Besides the editor, there is another application – Action Cam Movie Creator, is distributed free of charge.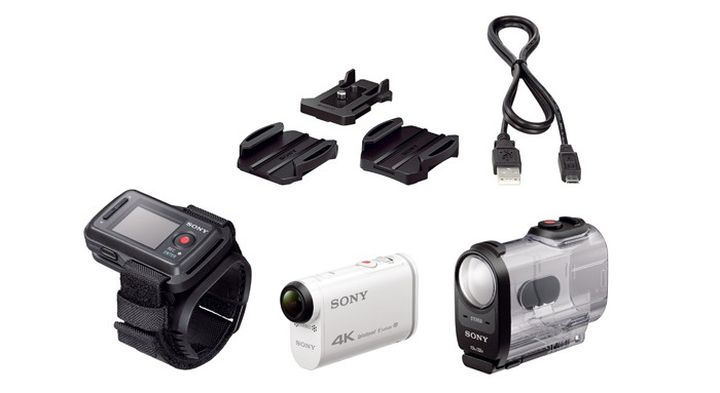 Both Action Camera will be available bundled with a waterproof box SPK-X1, allowing to dive to a depth of 10 m. The cost youngest daughter version of Sony Action Cam HDR-AS200V will be $ 300, and his older brother, Sony Action Cam FDR-X1000V – $ 500. For an extra $ 100 you can buy a remote control RM-LVR2, which is worn on the arm. On the shelves camera appear in two months.
Read another very interesting article about alternative energy of the Sun, water and air.