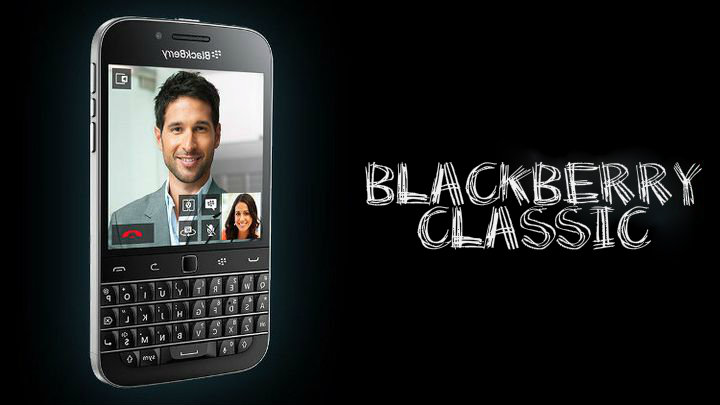 The new smartphone BlackBerry Classic (Q20) recalls that stage, when phones were physical buttons. Connoisseurs of BlackBerry products still believe that mobile devices need a full QWERTY-keyboard. It is interesting to compare the new with the most striking, perhaps, representative of the "android" devices, Google Nexus 6. Usually, the search giant new smartphone is compared with the most significant Phablet, such as the Samsung Galaxy Note 4.
This comparison and engaged in Resource Explorer ValueWalk Vikas Shukla. According to him, both phones are unusual. The question is will the next product of the Canadian company to compete with the latest smartphone Google. After all, this phone is made ​​by Motorola and is running the latest representative of the family's most popular mobile operating systems of the planet Android 5.0 Lollipop.
Display
BlackBerry Classic has a 3.46-inch touch screen with a resolution of 720 x 720 pixels and a density of 291 pixels per inch. Phone differs from most devices in this category physical QWERTY-keyboard, which in recent years has already become not only unnecessary, but also unusual attribute smartphone. Screen Nexus 6 more impressive. Its 5.96-inch AMOLED-display has a density of 493 pixels per inch and a resolution of 1440 x 2560 pixels.
Camera
BlackBerry Classic has an 8-megapixel main camera with LED-flash. He has also a 2-megapixel front camera. Nexus 6 boasts a 13-megapixel camera on the back and a 2 megapixel front camera. The phone has a LED-flash and optical image stabilization, allows you to take high-quality photos in low light.
Processor and memory
BlackBerry Classic is based on the Snapdragon chipset 800 with a clock speed of 1.5 gigahertz. The phone has two gigabytes of RAM and 16GB built-in storage and a slot for memory cards microSD. The new phone is a Canadian company supports memory cards up to 128 gigabytes.
Meanwhile Phablet Google is based on the 2.7-gigahertz processor Snapdragon 805. RAM it has the same – 2 gigabytes. The device has a GPU Adreno 420, provides improved performance in games. Its built-in storage reaches 64 gigabytes. He significantly increased performance compared to its predecessor Nexus 5.
Price
Nexus 6 is worth 649 US dollars, while the BlackBerry Classic – 449 US dollars.
Among other things, Classic supports 4G LTE and NFC. However, premium Android-based phone has long been characterized by support for these technologies. Classic running BB 10.3 OS and has a lithium-ion battery capacity of 2515mAh. BlackBerry has designed Classic in its traditional style, without forgetting those loyal connoisseurs company's products, which in spite of everything save the love of smartphones with physical buttons.
No surprise made a conclusion that the Nexus 6 is the best choice for all but the most dedicated fans of BlackBerry.
BlackBerry Classic is the epitome of a question to all users. He once again "asks" a global audience about whether her phone with a physical keyboard? Do you think that could come back to fashion fastener telephones? And will the return of another round of fashion triumph operating system BlackBerry OS, in the history of which there were many bright pages?
Read another very interesting article about alternative energy of the Sun, water and air.