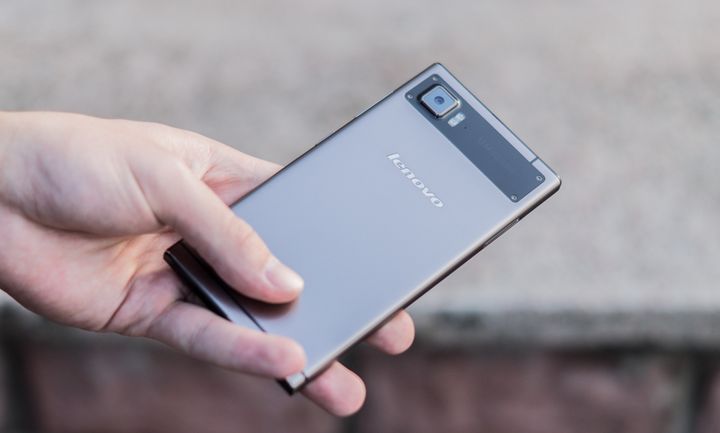 Not so long ago we tested a stunning 6-inch flagship Lenovo Vibe Z2 Pro, which can be called one of the best Phablet par with Huawei Mate7, Samsung Galaxy Note 4 and Apple iPhone 6 Plus. After enjoying the success of new products, the company Lenovo decided to recall and those who are not ready to detach two or three salaries for the smartphone, and released Vibe Z2 with a screen of 5.5 inches.
Smartphone bit lost in the diagonal and characteristics, but got an attractive price tag. Let's get to know him better.
The last time I really enjoyed writing a review in the style of "what is good and what is bad," so I decided to continue the tradition of facilitating the perception of the device not only themselves, but also to you.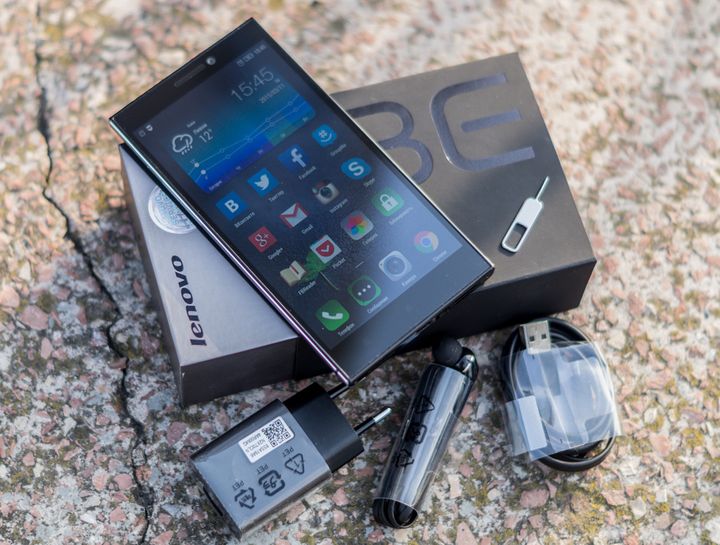 Lenovo Vibe Z2 comes in a nice and neat original box with the logo of a series of Vibe. Inside, everything is as usual:
a charging unit with a current of 1.5 A
USB-cable with a flat wire
headphones, earplugs
data sheet
clip to extract Sims
Program completed a minimum of equipment, that's nice.
Design and Ergonomics – Lenovo Vibe Z2
What is good:
Lenovo Vibe Z2 kept the appearance of his elder brother, and hence a nice all-metal housing. Plastic can be found only on the top and bottom edges.
Smartphone perfectly assembled and stable enough to damage. With a little bit funny, colleagues, looking at the device, compared it with Xiaomi Mi3. Superficial resemblance really small, but the software shell smartphones are very similar.
As for the 5.5-inch Phablet, Lenovo Vibe Z2 is excellent in hand, and with the proper skill enables you to control the interface with just one hand. Side frames around the screen virtually invisible. Also pleased with the presence notification light, located near the front of the camera.
Power / Lock on the right side ideally placed under the thumb of the right hand or the left forefinger.
What is bad:
The buttons on the right side of play and pretty darn easy enough to press, which can create some inconvenience during operation. Located on the left side of the tray for a couple of SIM-cards microSIM format will not work without a complete remove staples or pins. The camera stands above the body, creating an imbalance and advantage to one side when the smartphone is on the table.
Screen – Lenovo Vibe Z2
What is good:
Lenovo Vibe Z2 has at its disposal a good IPS-matrix with good color. There is an automatic brightness adjustment, the range is sufficient for every need. Oleophobic screen coating copes with its task. Separate praise Preset color.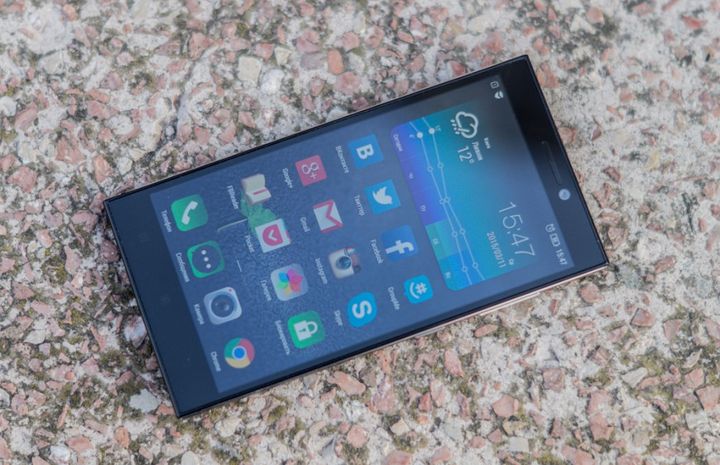 Adaptive mode allows you to turn white in a creamy yellow, turning night reading in a fun and special present "on the street" adds display readability in bright sunlight.
What is bad:
HD-resolution 5.5-inch to – it somehow rather weak by modern standards. Graininess noticeable on some app icons, but in the eyes is not evident.
Adjust the brightness sensor decent brakes on the street, and brings to the desired index mark for about 5-8 seconds.
Camera – Lenovo Vibe Z2
What is good:
Lenovo Vibe Z2 boasts 8 megapixel front camera for self-credit. There is a portion of the firm pictures for fans to always be on top.
The basic module is supplemented by 13 megapixel dual LED flash and shows excellent results in good light. In proportion to the reduction in image quality suffers lighting. Partially rescues mode HDR. Running and shooting takes place almost instantaneously. There are an automatic metering and a wide variety of settings. Even with the use of increasing the quality of images are obtained worthy that can help out if I can not get close to the subject.
What is bad:
As I have said, the picture quality begins to sink in low light conditions, popping noise and color errors. Also, due to the protruding camera module design is prone to getting damaged. Other disadvantages of the camera are not present, it is very well made decision.
Hardware Platform – Lenovo Vibe Z2
Someone with a four-processor series immediately close the material and say that it's horror and sadness. And someone will continue to read and be pleasantly surprised as I was when I started to use Lenovo Vibe Z2. Although it is not the highest frequencies, the architecture Cortex-A53 cores paired with Adreno 306 graphics can not only render smoothly interface, but also play safely in the most demanding games I'll Asphalt 8 or Dead Effect.
2 GB of RAM is enough for a full-fledged multi-tasking and 32 constant – the best option for almost any storage needs.
Also, worth noting is that Lenovo Vibe Z2 is not very susceptible to heat during operation. But while it is charging properly heated.
What is bad:
You can complain about the lack of slots for memory cards. The amount of free RAM during active operation at the level of 300 megabytes, which makes you wonder about the optimality of its use. I think that this point could be improved software upgrade.
Software Platform – Lenovo Vibe Z2
What is good:
Corporate and many favorite VibeUI in all its glory. Themes, icons, convenient notification bar, a lot of options in the settings – everything is in place. OS version – 4.4.4.
Work shell praiseworthy – no delays or jerks during navigation interface was found. Especially useful for me was a menu of special settings where there are lots of little things necessary in everyday life.
What is bad: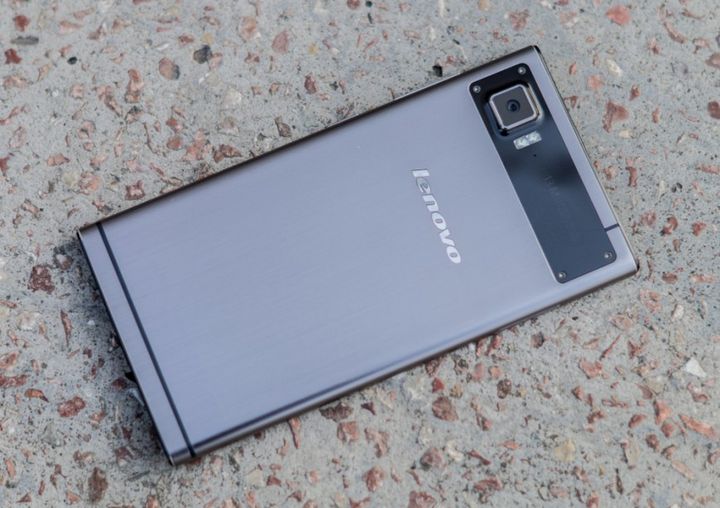 Switch to pure android, as in the older model, in the case of Lenovo Vibe Z2, already not possible, but the timing of release of the update to version 5.0 is not known. Challenge and work with multitasking menu turn into outright meal for two reasons:
The lack of a physical or virtual buttons (you have to hold the function key a couple of seconds)
Button to close all open programs, accounting for an additional pull out a special curtain on the left
What is good:
Lenovo Vibe Z2 has a good speaker, which is located under the left grille on the lower end of the smartphone. Right at the same time serves a decorative role. Speaker himself during games virtually suppressed, although if you want to do it on purpose without problems. Stock volume enough to not miss an incoming call while on a noisy street. This also contributes to a good vibration motor. The quality of voice no complaints, the interlocutor can hear well and clearly.
What is bad:
Alas, I still have not seen any corporate player, no equalizer from Lenovo. If you want to improve the sound quality of the headphones, have to resort to third-party software. The maximum volume level for headphones seemed to me insufficient, especially if you listen to music in the subway.
Autonomy – Lenovo Vibe Z2
What is good:
Lenovo Vibe Z2 got a battery capacity of 3000 mAh. The manufacturer claims the lifetime of the smartphone on a single charge at up to 30 h (2G), up to 28 h (3G) of talk time and up to 408 hours of standby time. In practice, the smartphone confidently survive till the evening, leaving the reserves from half to a quarter of the charge depending on usage. I have, in most cases Vibe Z2 worked two full days, giving a total of about 6 hours screen.
For emergency mode, the manufacturer has provided a "super saving" which turns off all means of communication and isolates the application, leaving only voice and SMS.
Confident life on a single charge smartphone platform provided by Qualcomm energy efficient and low-resolution screen, thus reducing the load on the graphics accelerator.
What is bad:
In the game mode or when working with your smartphone at maximum brightness desired runtime screen indicator will fall to around four hours. If most of the time you are working with your smartphone on the street, it is likely that by the end of the working day Phablet already asked for charging.
Findings – Lenovo Vibe Z2
Manufacturer managed to make a successful successor Lenovo Vibe Z2 Pro while cutting the reasonable stuffing. Vibe Z2 – clad in metal Phablet with support for two SIM-cards, nice camera, productive and enjoyable stuffed proprietary shell.
As a compromise, in this model is the screen, or rather its resolution, and the inability to expand the scope of a 32-gigabyte drive.
Critical deficiencies or obvious problems in the smartphone no, for what we can safely assign him the title of "Approved Root-Nation" and recommend to buy.
Source: Lenovo
Read another very interesting article about alternative energy of the Sun, water and air.