Forgetting the code from a smartphone, the user is either say goodbye to their data, or solve the problem simple enumeration of all possible combinations. Automate the process, a simple robot.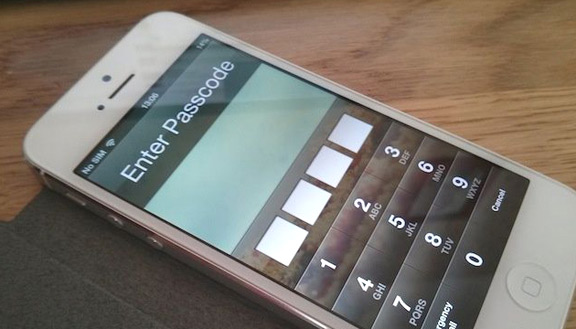 Experts in robotics Justin Engler and Paul Vines introduced a new device – a robot R2B2, the creation of which cost them $ 200. The letter B instead of D here stands for "brute-force" – hack, based on exhaustive search options password.
A robot that is printed on the 3D-printer that is capable of dialing pincode on the touch screen smartphone with a rate of about one per second pincode. Four-digit pincode has 10,000 variations. Given the need for a 30-second pause after every five unsuccessful attempts, R2B2 able to break into the smartphone for 23.5 hours.
The design of new products, in contrast to his cinematic prototype R2B2 much easier. The device has three servo plastic stylus, the microcontroller Arduino open-source software, a set of plastic parts printed on a Makerbot 3D printer and a webcam that tracks the phone's screen to capture correctly typed password.
The developers intentionally made his creation as easy to assemble. Thus, the cost of the robot does not exceed $ 200. It is controlled by a computer on a Windows or Mac OS X. In the near future, engineers are going to lay out all the details of layout R2B2 the Internet, so that everyone could print them on your 3D-printers.
In the future, developers hope to adapt their offspring to crack codes from a variety of mobile applications, and introduce automatic "brute force" in the real world – through a robot to pick passwords from safes in hotels, combination locks and bank cards.
Read another very interesting article about alternative energy of the Sun, water and air.