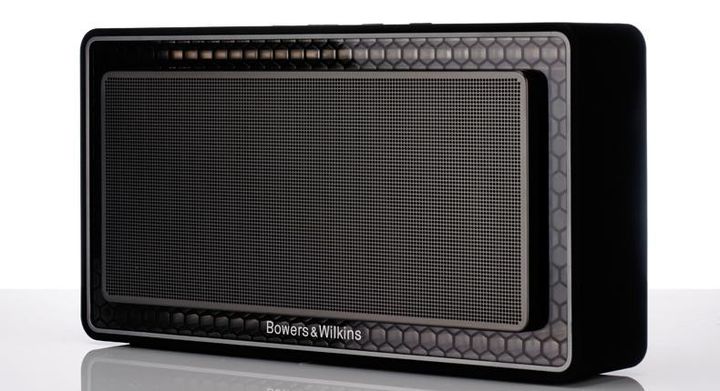 It's amazing that such a famous company, as Bowers & Wilkins, has not yet been included in its extensive range of at least one speaker with support for Bluetooth. Now this is a misunderstanding eliminated: B & W T7 – the first system of the company on the basis of Bluetooth-protocol.
Wireless speakers B & W with support for AirPlay – Zeppelin Air, A5 and A7 – became a favorite of the owners of Apple devices in the respective price category. Now T7 to play the same role in the segment AC with Bluetooth, which opens up for B & W audience of fans of Android and other devices (and, of course, Apple).
T7 throughout the product looks like B & W: finish of the highest quality and design tricks immediately distinguish it from others. One of the main – this coating Micro Matrix, create a transparent frame around the device, similar to a honeycomb. It does not degrade the sound quality thanks to a dense structure nizkorezonansnoy and looks very impressive, shimmering in the reflected light.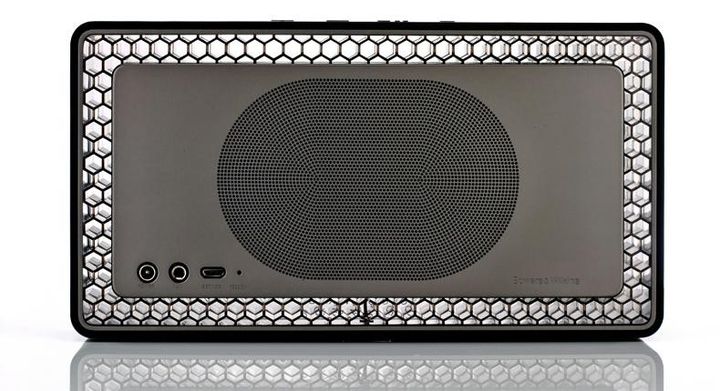 A modest weight (950 grams) allows you to wear the AU with each other; it is much safer than it might seem, but a small base width (only 4 cm) makes it not too stable.
The top panel contains buttons for connection to a source, adjust volume, play and pause; Blue LED lights on the left when you connect to the source.
The rear panel has a power connector and a standard input for devices without Bluetooth. There is no USB-ports for charging as many of its competitors, but without it is possible to do.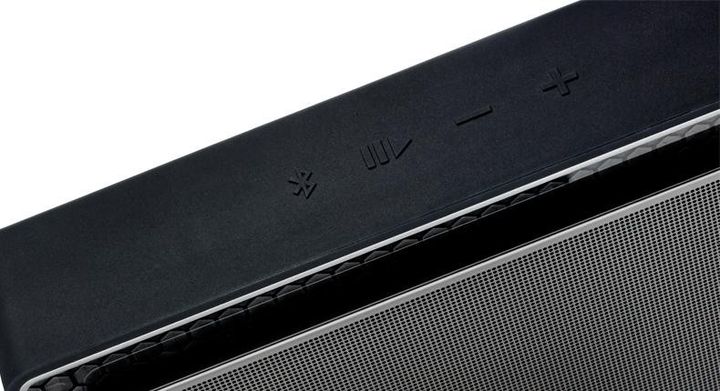 To ensure the sound quality over Bluetooth, worthy of the brand B & W, the company found it necessary to include support for the codec aptX.
We are easily able to connect multiple devices to the speakers for iOS and Android, in including the MacBook Pro. Claimed battery life is 18 hours for rock music at the volume of 75%; if it is lower or listen to the radio speaking, it can be increased up to 40 hours. However, we and the music was enough for more than 24 hours.
Equipment is not satisfactory; but the main criterion, as always, the sound quality, and at this price it should be excellent. Fortunately, it is. At T7 very nice and light sound that's perfect for those who want to be happy to listen to music in any setting.
Broadcast files in FLAC without any loss of quality from a smartphone Sony Xperia Z3 supporting aptX admire detail, balance and musicality. In the song It Is not Hard To Tell remastered album with rapper Nas Illmatic XX tight and punchy bass make you shake your head to the beat; voice clear, open and surround.
Tools transmitted realistic; excellent dynamics for accurate start and end of each note, increasing attack and rhythm.
The song of Bob Marley Waiting in Vain some competitors give more bass, but the sound is much less elastic than the T7. No beat or losing control at high volume, you will not hear here. T7 is endowed with a very weighty bass and fair power; at Loewe Speaker 2GO louder and ambitious sound, but much less organized and music.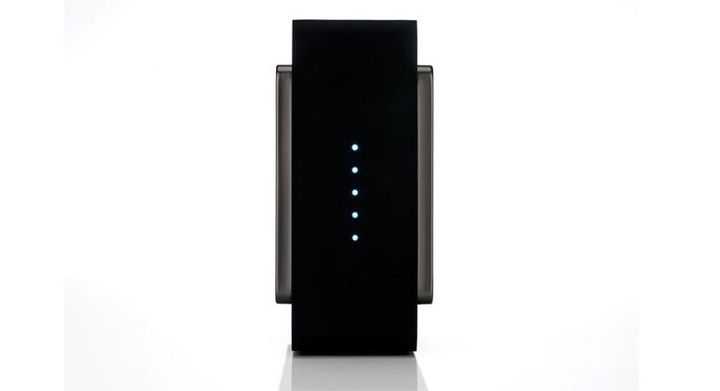 In a bright and sharp compositions – such as Until It Sleeps group Metallica – T7 honestly recreates their "raw" sound. If you do not like it, put the speakers closer to the wall – and the sound becomes a little less unpleasant.
Cost B & W T7 approaching the upper limit of the amount that most people are willing to pay for a portable wireless speaker, and for some is already beyond this limit. But if you value sound quality as high as we are, and can not afford such a purchase – not even hesitate.
Spectacular appearance, support all wireless speakers, sound quality – Bowers & Wilkins knows his business.
Price: $ 500
Rating: 5
PROS: Impressive appearance; life of the battery; ease of use; detailed and weighty sound
CONS: No Charge over USB
VERDICT: The first B & W speakers with Bluetooth looks good and sounds great; she really is gorgeous
Read another very interesting article about alternative energy of the Sun, water and air.