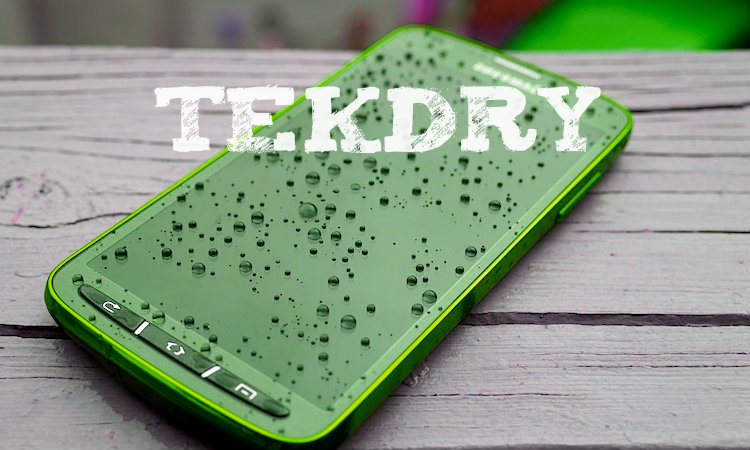 How often have you found them in a situation where your phone was in the water, get wet in the rain, dropped in the toilet, in the sea? Studies show that 100,000 phones daily recruited moisture and cease to function normally.
To solve these problems, there are services such as TekDry and DryBox. Both services are identical in terms of technology, so consider TekDry. The essence of the service is that you put the phone in the shop, and he dries it. Yes, it's simple. In just 20 minutes you will get completely dry the unit, which will operate in 80% of cases. Developers TekDry claim that money back (the price of the procedure is $ 20) if the unit will not operate after the action.
How does this work? The device is immersed in a vacuum, which is supplied at low pressure and low temperature, in conjunction of these two criteria the water begins to evaporate and out of any technology, including tablets, smartphones, and other electronics. That is why when different mixtures are at high altitude, they have a change in the chemical composition (the water evaporates), as the temperature and pressure in the upper atmosphere below. TekDry states that have spent thousands of hours and thousands of smartphones, to create the right balance of temperature and pressure.
Many would argue, because you can leave the device in rice for one night, but the creators TekDry warned – this method does not work. Some may just leave your smartphone to dry on the streets and in the air the water will evaporate, but the likelihood that your device after these procedures will work quite low. "When someone sees him at work, their surprise there is no limit, and it's cool," – said David Newman, managing partner TekDry.
Kiosks companies began to spread back in 2011, and now they can be found in the most popular places such as Times Square. The company plans to place their kiosks in all major grocery networks.
Both companies claim that the main thing – is to act quickly and do not include the device after falling into water. TekDry faced with a case when it is a smartphone, left the lake at a depth of 26 hours and 5 days later, he earned.
"You never know if your phone has dried completely. It's like playing "Russian roulette" – said Newman. – Save all your data on the device – that's what makes people truly happy, besides, without spending hundreds of dollars on a new device."
Read another very interesting article about alternative energy of the Sun, water and air.