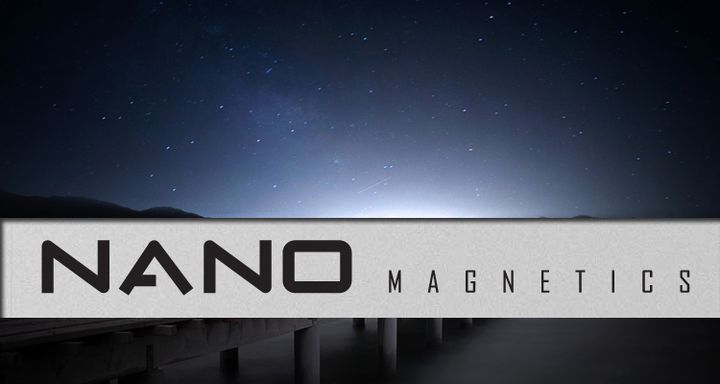 Have you dreamed of someday put next few smartphones and extend the desktop to the unspecified number of screens? There is such a company – called Nano Magnetics (probably never heard of) – which showed the world a device that can combine your smartphone into a whole…
At CES 2014 Nano Magnetics announced the device with an interesting name «Nanoport». It allows you to combine two or more smartphones together. Represents a kind of Nanoport bumpers for smartphones, which are connectors. Connectors connecting with each other, you combine your devices. This gives you the opportunity to enjoy your favorite movies on multiple screens at your disposal all the workspace connected devices.
Among other things, Nanoport able to transfer files between them, as well as the battery that already makes it unique. Moreover, it will be released developer tools that will allow you to see in the future, the stores various gadgets: speakers, external batteries, and so on that will be compatible with Nanoport.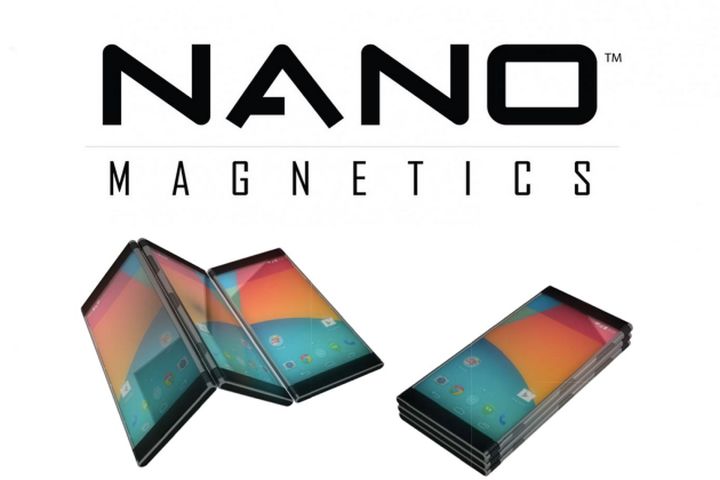 However, many questions remain open: what devices will support Nanoport; what would happen if you connect two devices with the same diagonal, but with different dimensions; how to behave in the desktop, if you combine the two devices with different screen sizes? Our colleagues from phonearena found that all this will tell us the developers themselves, who will present the first working prototype of the device at CES 2015, the beginning of which is scheduled for January 6 – the wait is long.
In the meantime, you can view a video demonstrating the power Nanoport:
Magnetic connector Nanoport turns several smartphone tablets
Engineers from Nano Magnetics plans to bring at CES 2015 in early January functioning prototype device Nanoport, which is a folding magnetic connector, with which you can connect smartphones in one tablet. According to the developers, Nanoport enables data transfer and energy between smartphones.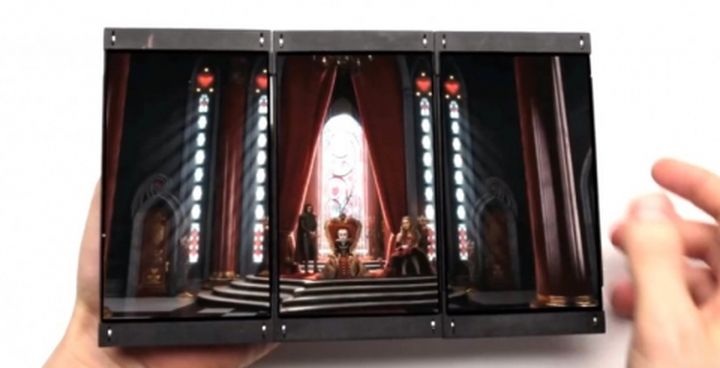 In addition to connecting multiple smartphones, the device supports the connection of additional batteries, speakers, cameras and other modules. It turns out another version of the modular smartphone.
Gather a few smartphones, tablet get: System Nanoport
The idea of ​​modular smartphone is quite attractive to many users because, using the base, everything else, including the processor, RAM, display, it will be possible to upgrade. But what if you do and modular smart phone?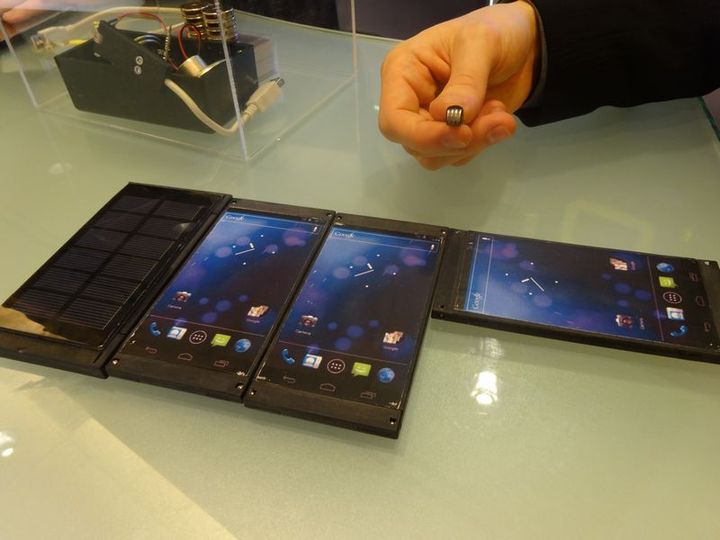 However, the idea here is somewhat different. The system designer Nanoport offers combine conventional smartphones together, getting the tablet. However, the device is in the prototype stage, and the official version will be demonstrated at CES 2015. It is understood that works it is only with smartphones on Android.
The developers call their project a universal magnetic connector. Separately identify possible energy transfer from smartphone to smartphone in such a system.
Read another very interesting article about alternative energy of the Sun, water and air.