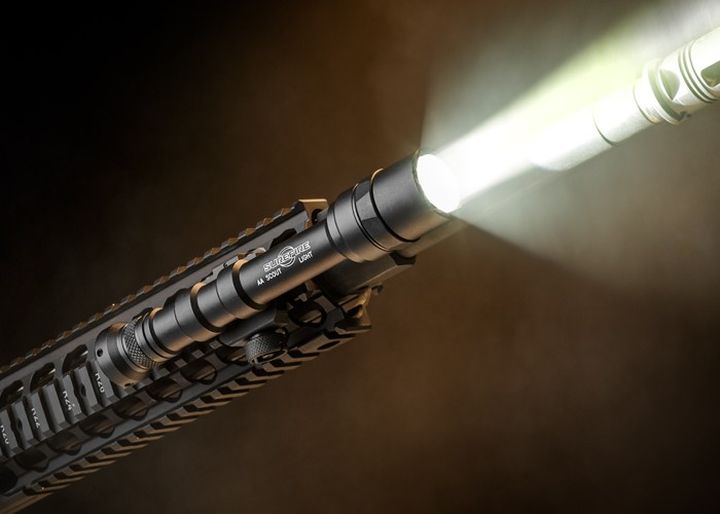 The company is SureFire tactical flashlight M600AA Scout Light (video). The model is characterized by high performance and versatility. LED lamp equipped with a productive and integrated lens to adjust the focus of the beam over a wide range, including peripheral illumination in the operational environment in the short and medium range.
But what really sets M600AA from most unique – it can be equipped with both lithium and alkaline batteries AA. And the last option is the most affordable around the world. In addition, created from durable anodized aerospace aluminum with Mil-Spec finish for extra durability, lightweight "M600AA" quickly and securely attaches to any tactical mount MIL-STD-1913.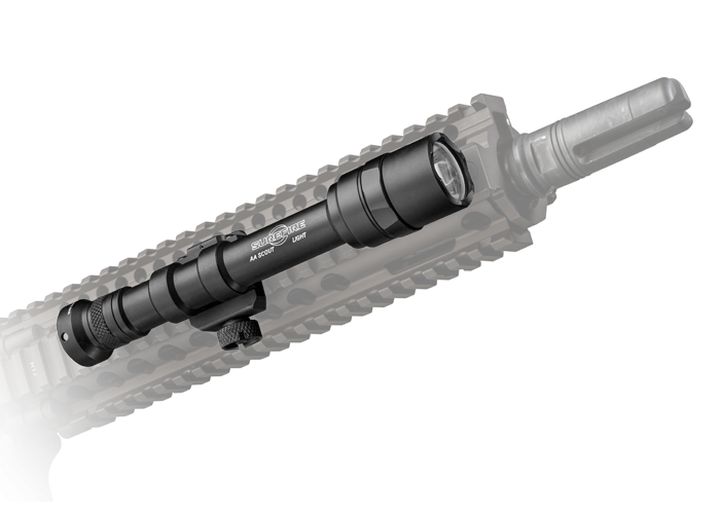 O-ring and gaskets are designed to protect against moisture and dirt, making the product ready for combat operations as part of special operations forces in the most inhospitable and remote corners of the planet. As one of the developers, lantern "was created to fight, ready for anything." Model suitable for assault rifles, carbines and submachine guns with fastening MIL-STD-1913 (Picatinny) on the front plate.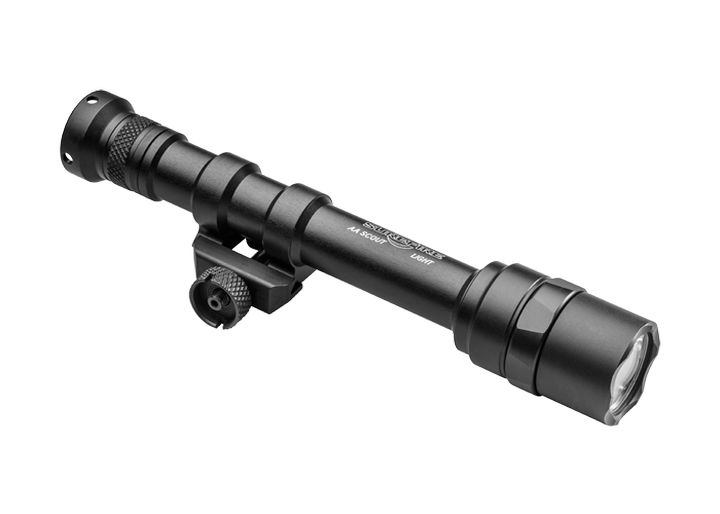 The manufacturer insists that SureFire M600AA Scout Light virtually indestructible. Its high-performance LED regulated to maximize and optimize the operating time. Full internal reflector (TIR) creates targeted, universal bundle with significant scope and volume light enough to accommodate peripheral vision for situational awareness
Podstvol'nyy lantern for small arms SureFire M600AA Scout Light
Powered by two lithium batteries (included) for maximum power at runtime combat mission or two readily available AA batteries. Integral Tailcap switch operates in several modes. Remote switching hub is available as an optional accessory.
Specifications:
The maximum beam of 200 lumens (lithium batteries).
Tactical mode – 50 lumens.
Operating time at maximum – 3 hours 45 minutes.
Product length 175 mm.
Diameter 29 mm bezel.
Weight – 147 grams.
Number of lithium AA batteries – 2 pcs.
Source: Surefire
Read another very interesting article about alternative energy of the Sun, water and air.