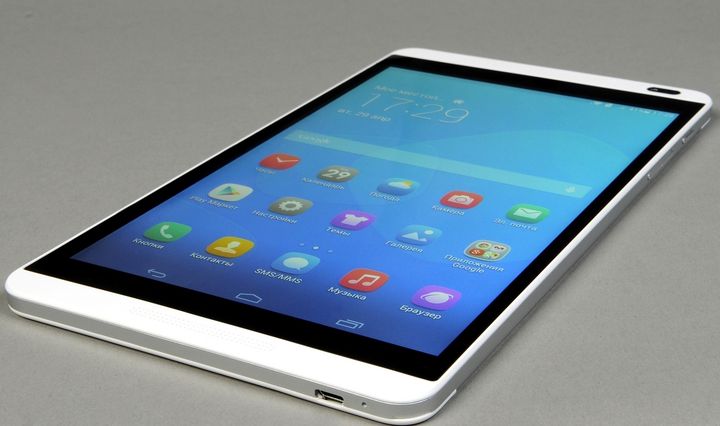 Just a month ago, the company introduced HUAWEI new smartphones and tablets and now to our editorial got the first of the newcomers – to 8-inch Android-tablet MediaPad M1 8.0, equipped with IPS-matrix, quad-core processor Hisilicon Kirin 910 and LTE-module with support for voice calls .
Options and accessories HUAWEI MediaPad M1 8.0
Tablet HUAWEI MediaPad M1 8.0 comes in a thin white cardboard box with a standard set of information in the form of photos of the device and the main technical characteristics. When we first met the feeling that something prevents the top cover to close to the end, but in fact it is a design course that allows dilute solid white sidewall box rainbow banner.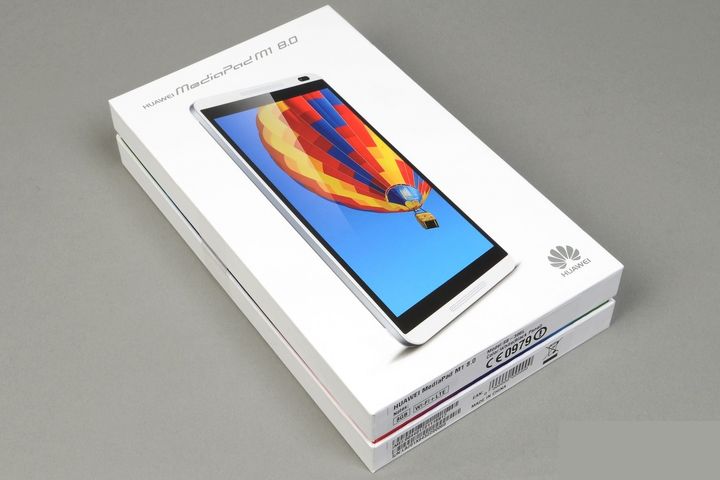 Tablet traditionally placed at the top of the box, and all complete accessories collected in a plastic tray under the cardboard lid. Also accompanying documentation package includes charger only 10 watts and cable USB / micro-USB. On the official website you can also find mention of "intelligent bracelet" Huawei Talk Band, which can simultaneously serve as a wireless headset for making calls and a fitness accessory excluding physical activity of the user.
Design and Ergonomics HUAWEI MediaPad M1 8.0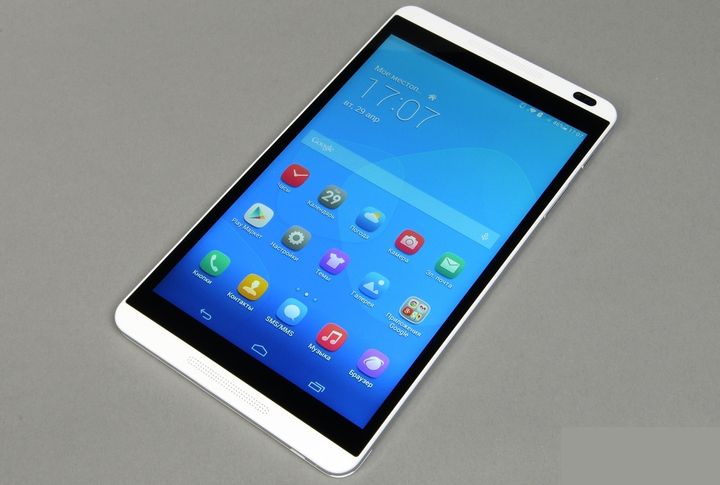 Eight-inch tablet HUAWEI MediaPad M1 8.0 different minimum width and thickness, but its length could well be less than if the developers could not endure stereoakustiku on the front panel. Overall dimensions of the housing are 214,4 x 120,7 x 7,9 mm, weight – about 329 grams. It got us to the test and white version of the tablet design, but there are several versions of color with poetic names "tulip", "carnation", "lily / lotus" and "titanium gray".
The front panel is covered with a protective glass plate, which in size only slightly more than eight-matrix. However, this plate in turn is bordered by the perimeter of the plastic frame is white. Along the long sides of the screen is a thin strip of the order of a millimeter thick, but the upper and lower portions are large enough to fit two speakers there stereoakustiki Huawei SWS (Super Wide Sound) and a front facing camera with a light sensor and proximity. Note that in the upper lattice dynamics integrated system indicator, which signals the diverse events, ranging from mail and receive SMS and ending state of the battery during charging.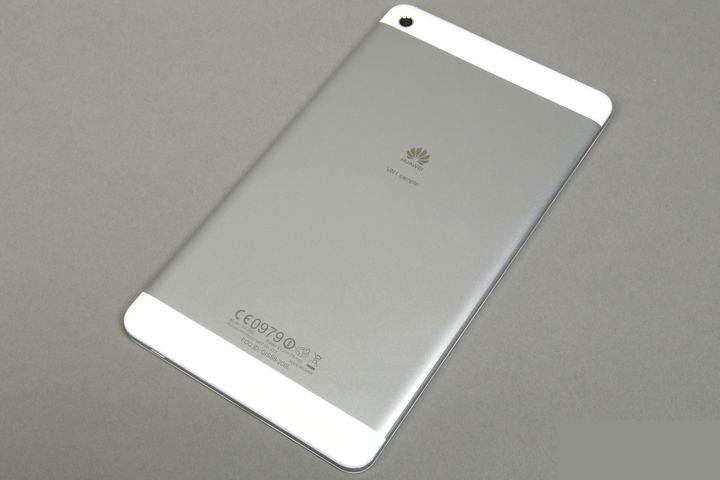 Most of the rear panel HUAWEI MediaPad M1 8.0 finished aluminum panel natural silver color, its outer edges processed as polished bevel. Near the upper and lower ends of the housing rear panel is covered by narrow white plastic inserts.
Top "cover" non-removable lens and contains only the main 5 megapixel camera with autofocus, but hidden under the bottom plate MicroSIM card slots and MicroSD. To access them enough to pick up the edge of the panel with a thin object, using a recess on the side of the housing. Panel is securely fixed through a series of latches on the perimeter, so that the body does not lose its solidity. On the metal part of the rear panel is engraved logo and service information, and other items here.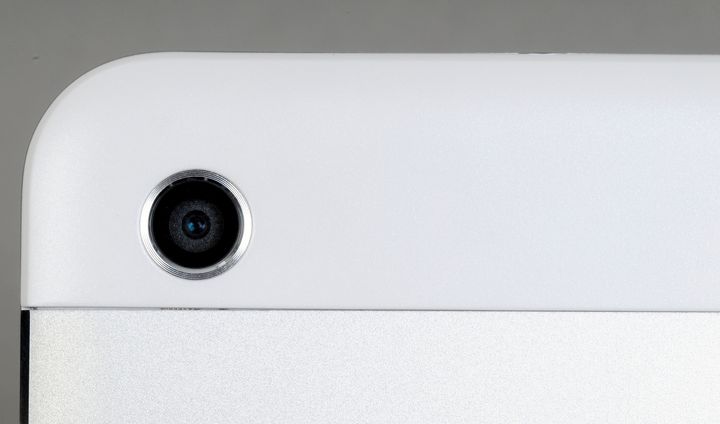 At first glance, the silver casing sidewall HUAWEI MediaPad M1 8.0 look exactly the same as the aluminum back panel, but it is still plastic, painted in the color of the metal, rather than the metal itself. At the upper end of the audio port and handed the microphone to the bottom – the second microphone and the main connector micro-USB. Left face of the housing is free, can be found on the right thin metal power button and volume control.
Display HUAWEI MediaPad M1 8.0
Tablet HUAWEI MediaPad M1 8.0 features an 8-inch IPS-matrix with not the highest resolution of 1280 by 800 pixels, which in terms of pixel density of 188 PPI. Capacitive touch layer supports up to 10 simultaneous touches used oleophobic coating of average quality.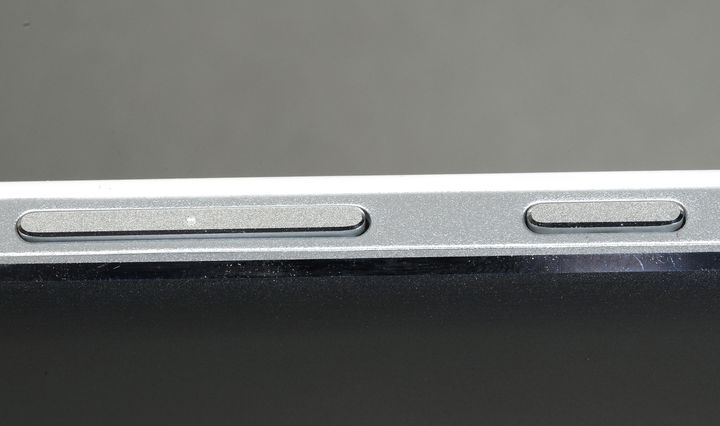 The brightness can be adjusted from 10 to 279 cd/m2, 50% of the level adjustment scale corresponds to the brightness 143 cd/m2. Glow black background on maximum brightness of 0.41 cd/m2, contrast so well 690:1.
At default settings, the measured color gamut is only 74.7% sRGB space and 54,5% Adobe RGB. Relative coverage is consistent with 100,9% sRGB, but it is skewed in favor of warm colors, so blue and shades will be displayed with the lowest accuracy. In the settings menu has the ability to adjust the color temperature, which can partially fix this problem.
Functionality HUAWEI MediaPad M1 8.0
Model HUAWEI MediaPad M1 8.0 is built on a proprietary processor Hisilicon Kirin 910 with four cores ARM Cortex-A9 with an operating frequency of 1.6 GHz. Responsible for processing graphics solution Mali450-MP4, RAM is 1GB.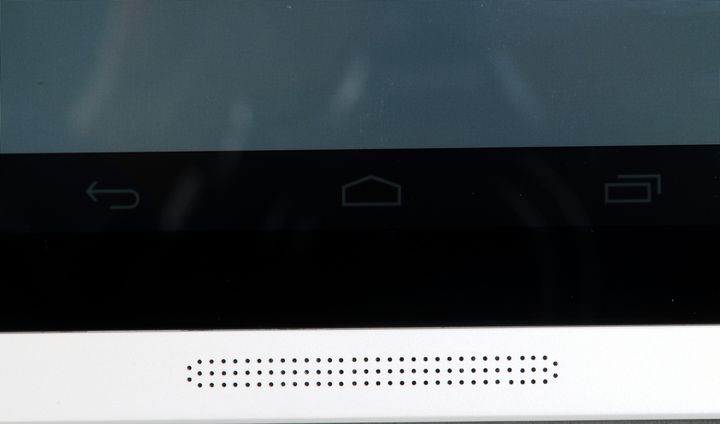 Built storage capacity is 8 GB, of which the user can use only 4.6 GB (16 GB and there version of the tablet). In such circumstances, not immediately attend to purchase memory cards MicroSD (up to 32GB), the benefit of the settings with the item "Default memory" that allows applications to transfer data to a memory card.
Wireless modules are Wi-Fi 802.11a/b/g/n (dual-band 2.4 and 5.0 for the LTE-version), Bluetooth 4.0, GPS / A-GPS and optional LTE-module, which not only supports data transfer but voice calls and SMS.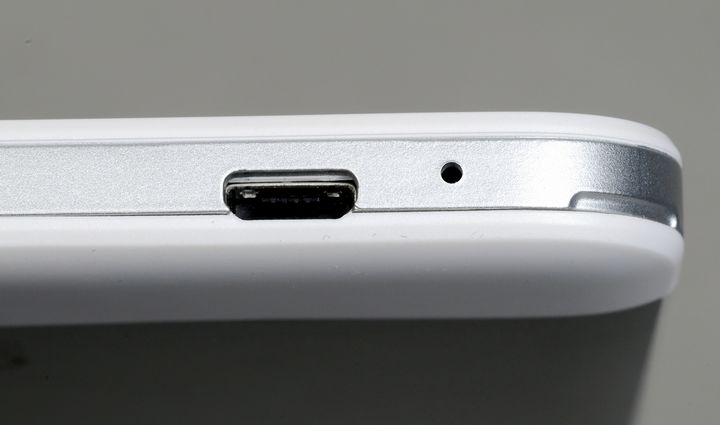 From full battery 4800 mAh tablet HUAWEI MediaPad M1 8.0 lasted 5:00 14 minutes under full load (763 points in AnTuTu Tester), which is pretty good for a pretty productive quad devices.
Interface HUAWEI MediaPad M1 8.0
Tablet HUAWEI MediaPad M1 8.0 is running the operating system Android 4.2 (Jelly Bean), supplemented with original shell Emotion UI 2.0. Four preinstalled themes that completely change the color scheme of the interface and system icons.
The interface is no separate section for installed applications, all the labels are submitted for desktops. Through flipping is not supported, but you can use nine different animation effects when switching between windows. Reworked the notification bar, you can see one line or the most important icons / switches and adjust the brightness slider, or expand the panel.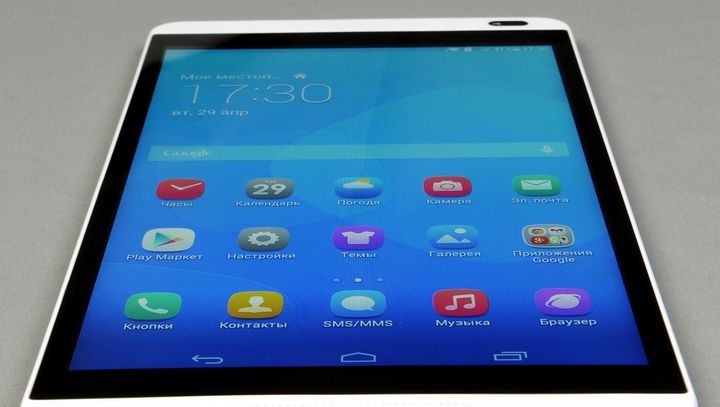 Telephone interface HUAWEI MediaPad M1 8.0 inexplicably called "Buttons", otherwise no complaints against him. During a call, the proximity sensor is activated and the screen turns off, thus avoiding false clicks. Also highlighted the company's application "Tablet PC Manager", which collected the cleaning utility memory and running applications, blacklists for letters and calls, system configuration and power consumption etc.
Results HUAWEI MediaPad M1 8.0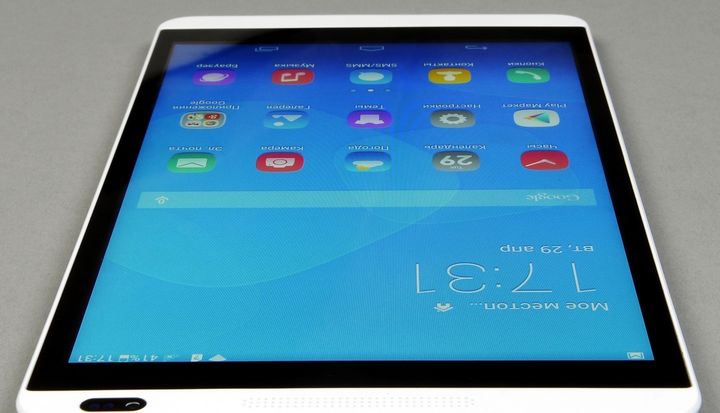 As a result, HUAWEI MediaPad M1 8.0 – very interesting 8-inch tablet, the merits of which can be attributed stylish slim metal housing, quality stereoakustiku, support voice calls and balanced hardware platform. Not too pleased with the low screen resolution and color reproduction is not the best, but is unlikely to be too much trouble, provided competitive cost.
Read another very interesting article about alternative energy of the Sun, water and air.