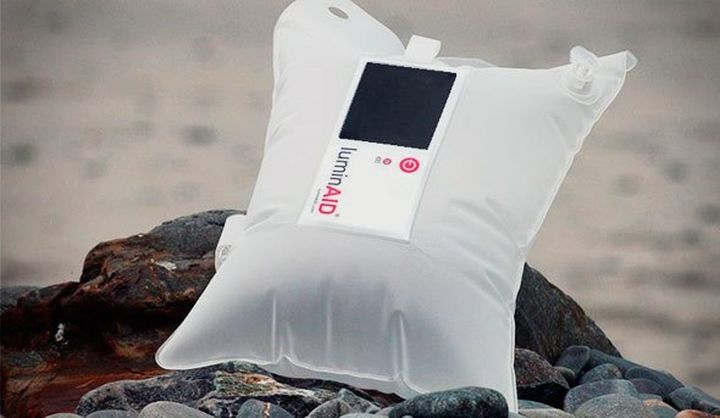 Brand LuminAID, which successfully launched its original design in the late fall of 2011, announced the expansion of its range. Among the latest innovations announced a new version of an inflatable LED lamp LuminAID PackLite 16 and a brand new series of compact lamps Outdoor LuminAID PackLite 12 and LuminAID PackLite Spectra.
Waterproof lamp LuminAID PackLite 16, compared to the previous version, released more dense and durable package that is made of TPU, except this, was increased overall brightness of the lamp and expanded modes of operation, the maximum power increased to 45 lumens. The lamp may be operated Low (16 hours), High (10:00), Extra Bright (6 hours) and a light mode signal (to 32 hours). To fully charge the internal battery will need at least 7 hours in direct sunlight.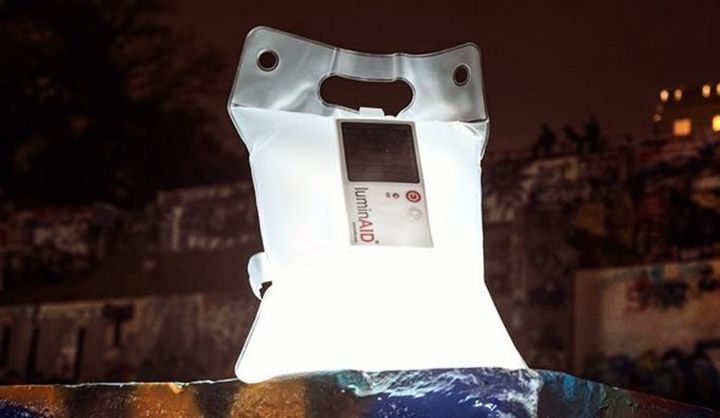 Folding travel lamps LuminAID PackLite 12 and LuminAID PackLite Spectra are identical in size, weight, and design. Between a different operating modes, brightness and color sets of LEDs. Thus, the model LuminAID PackLite Spectra has only one mode of brightness, but its functionality provides 8 colors glow. Lamp LuminAID PackLite 12 configurations is almost identical LuminAID PackLite 16 and differs only in time mode Low (12:00), High (8:00).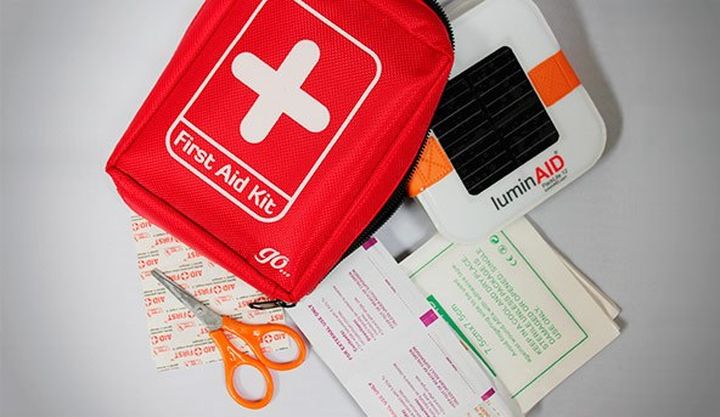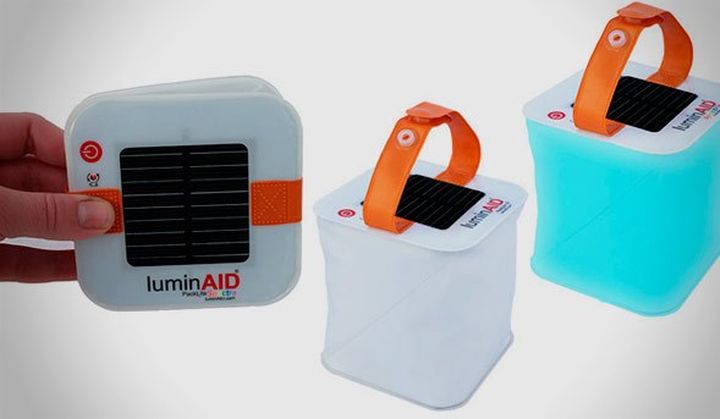 Inflatable lamp LuminAID PackLite 16 is now available for sale and is valued at $ 25. LuminAID PackLite 12 and LuminAID PackLite Spectra currently available only on request, the cost of registration which is 23 and 25 dollars respectively.
Source: LuminAID-Device
Read another very interesting article about alternative energy of the Sun, water and air.