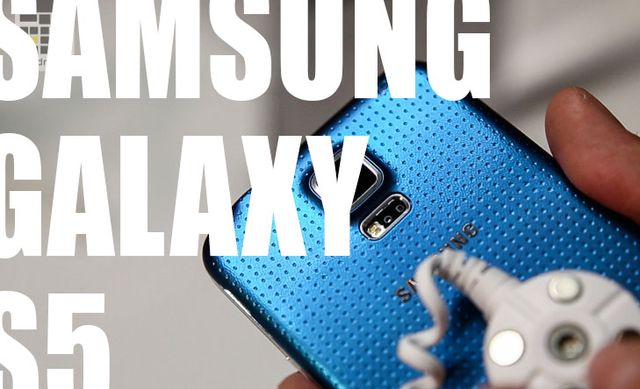 Yesterday Samsung unveiled its vision of its flagship smartphone for the whole year – Galaxy S5. Around this model, there were many rumors that it is logical, it is one of the most anticipated smartphones of the year. Not confirmed rumors about any metal housing or display with a resolution of 2K (thank you!) But the Koreans were able to interest and, despite the reviews of skeptics who do not like the design, I must say that in life model looks cool, although previous generation of great demand.
Unlike many other champions, in S5, as you might expect, there are some very interesting pieces, as by software and hardvernye. But first, on what is necessary to stop immediately – water-proof case, protected by standard ip67. This means that you can safely go out in a downpour and photographing passers running through puddles without worrying for the safety of your smartphone. However, swim with the Galaxy S5 is not necessary.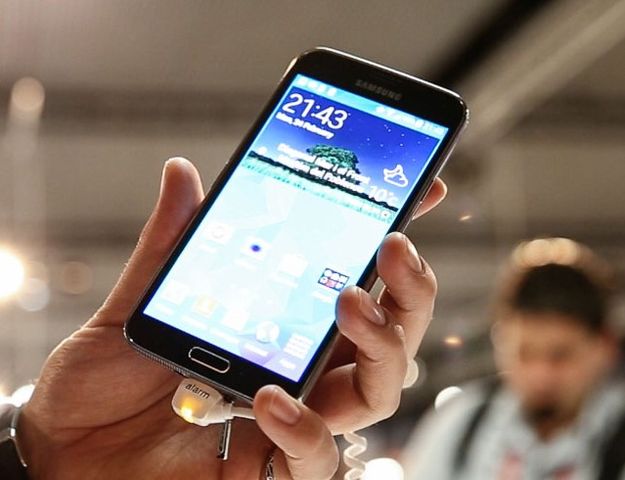 For me, it immediately became bell that we must look at the S5 carefully, because it is watertight I like it in other models. However, because of this, MicroUSB 3.0 connector plug had to be closed. I am glad that the headset connector remained open.
Housing is no longer glossy, but still folding. Under the back cover, made of opaque plastic, placed the battery capacity 2800 mAh battery, and a slot for memory cards MicroSD.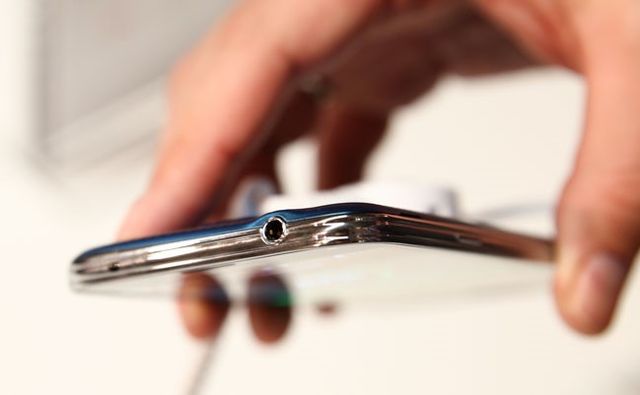 Now the smartphone is not available in two colors, and a few, including bright as ours. There is the case under the gold! But otherwise looks really not a lot of changes. Smartphones can be confused, especially when viewed from the front.
I was pleased that Samsung has not chased pixels, megapixels and megahertz. Here we see a 5,1 "SuperAMOLED display with a resolution of Full HD. This permit enough with his head! Although, I think, in Note 4 pixel density, yet increase. And there are already familiar processor Qualcomm Snapdragon 800, working together with Adreno 330 graphics. This iron is also missing with a head for any task, besides, it is run-on any smartphone, and hence problems with it will not be in any respect. But there is and weird moment – in the smartphone 2GB of RAM. Given that the three have already got and Note 3 with similar iron, and models from other manufacturers, there is such a solution is not clear.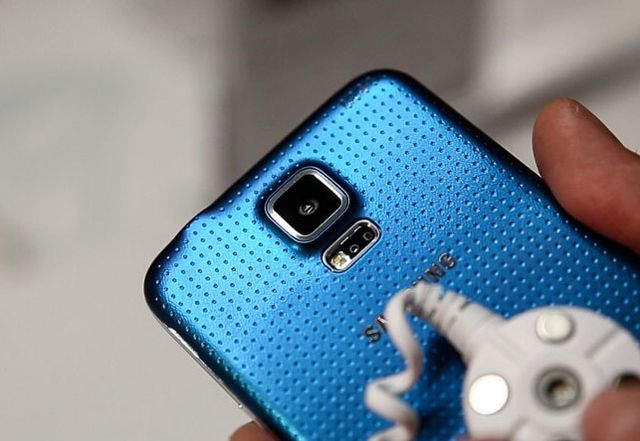 Now to the chip. To begin with, that the S5 visible emphasis on the sport. That is why, together with Galaxy S 5 showed us smart fitness bracelet (although rather fitness watches) Samsung Galaxy Gear Fit. Here and advanced service S-Health, and even pulse sensor, located near the flash. By the way, I do not understand the presence of the sensor is in the smartphone, in the bracelet – yes, and here …
In addition, the mechanical key home embedded fingerprint scanner. It's cool, I recently encountered a huge problem in his absence Galaxy Note 3 may tell then. Unlike the iPhone, unlock need not hold your finger on the button, and spending on it. Opportunities for scanner pobolshe than iOS – here and electronic payments PayPal, and the ability to lock individual applications scanner.
16 MP camera, shoots video in 4K. Talking about the quality of the images obtained with its help, it is too early, should be tested. However, there are a number of interesnosney who can state right now. For example, the world's fastest autofocus – just 0.3 seconds. Or when shooting HDR not only photos but also videos.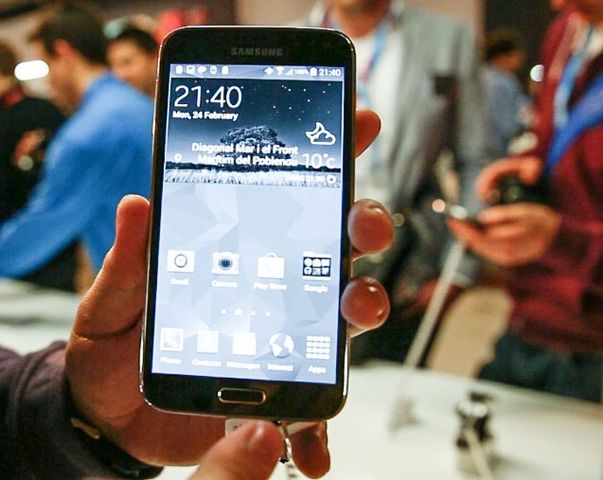 Loved mode Ultra Power Saving Mode, which is useful in a variety of emergency situations. When activated, the entire interface becomes BW and features available only from basic to keep in touch. In this mode, the smartphone can live up to 24 hours only 10% charge.
Version of Android – the last to date – 4.2.2 KitKat. Installed on top of it branded interface Vibrant UX (now not TouchWiz). And I liked the shell. Without tiles, flatter, with icons, very similar to a normal Android.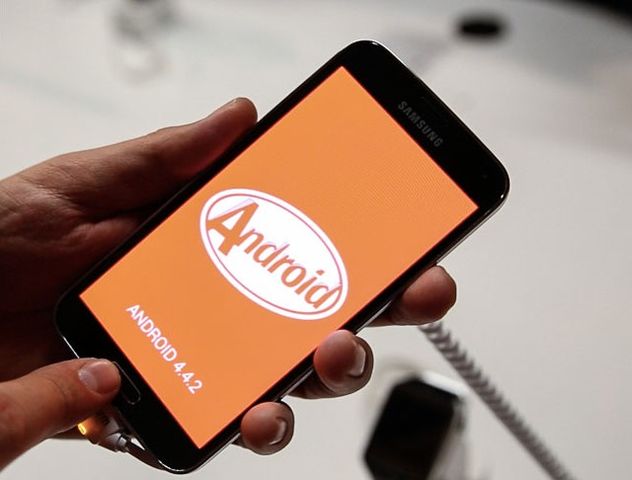 On the rest of the chips are going to look even during the review. The only thing I can say – I liked the model and much, though, I must admit, I liked and S4. Design – a matter of taste and argue here about. And in terms of practicality smartphone grew on its head: now the housing is not glossy and dustproof moisture. Features modern, without giganticheskih habits, the only thing that you can complain about – 2 GB of RAM. Hopefully that will be missed.
Read another very interesting article about alternative energy of the Sun, water and air.