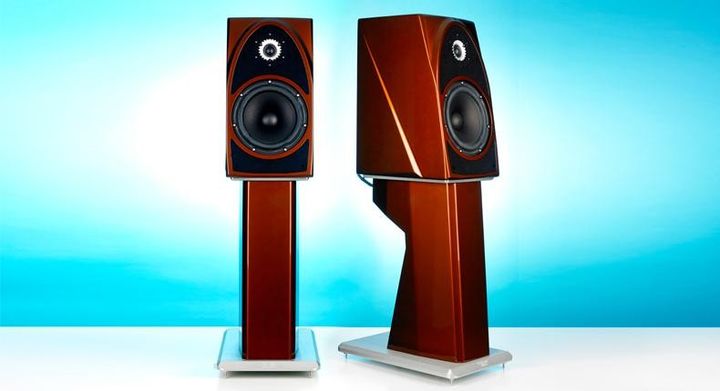 AC Wilson Duette first version, released in 2006, was very unusual for a High-End-market. Not only in terms of design or technology (although they were very interesting), but mainly because the engineers suddenly pragmatically approached their location. Almost any AU High-End-class developed with an eye on the installation in an open space away from the walls. In theory, this ideal position provides a smooth sound, but for the majority of owners, it is not too practical.
In response, the company created the first version of Wilson Duette. In 2006, it requested $ 11 650. These speakers feel at home in any setting: on a shelf on the wall and even lying on your side, if you so wish. In addition, they can be used in normal mode, away from the walls – it was only necessary to replace some components of the crossover, which included in the kit, and Duette shining splendor.
What added in Duette second generation, except for the price? In the beginning, it should be said that diminished. Wilson Audio Company found that owners Duette did not use the wide range of options for the location for which they were designed. Most often, speakers were mounted on stands near the wall. Since increased versatility designs adversely affect the sound quality, in general, the company decided to optimize the new version of the AU to locate near the wall.
Externally Duette II is very similar to the original, but they were largely redesigned to be an acceptable alternative to floor-standing speakers Wilson. For installation in open space buy a pair Napolnikov; If you want to put the speakers closer to the wall, choose Duette. Price increase corresponds to a noticeable increase in sound quality.
Wilson company always keeps a secret body material; Here in this case, they are made from a certain material «X» (cellulose and phenolic resins) and tweeter grille – material «S» (natural fibers, with the addition of phenolic resin).
Some parts of the housing have been made thicker, and has increased the number of ribs. As a result, stiffness and damping are even higher.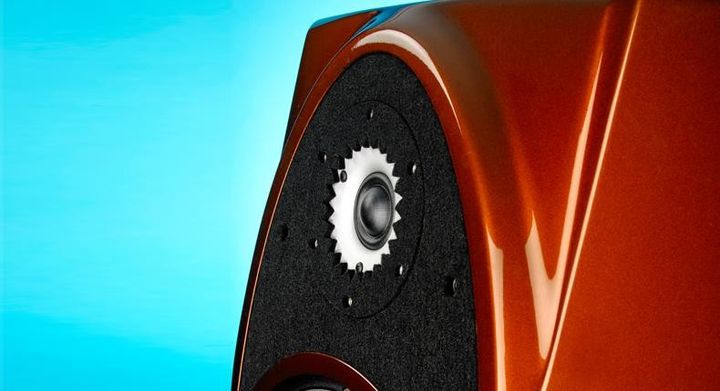 Since AC is now intended only for vertical installation, the engineers decided to reject the front panel back about 10 degrees to improve the consistency of emission of the tweeter and midrange / woofer. This solution also improved the integration and the stereo image.
You can choose from four standard finishes – "black diamond", "dark titanium", "Bedouin silver" and "pure silver" – as well as 12 additional, each of which add to the cost of five percent of the AU; including such exotic colors as "Macadamia Metallic" and "blue Bugatti». But if this not enough for you, Wilson will paint your speakers in any which color you like – just 10% of their value.
In this category, we are counting on the excellent quality of construction and finish, and Duette does not deceive expectations. Their unusual design is not likely to appeal to everyone, but to manufacturing quality no complaints.
AC can be purchased complete with branded stands (all together – $ 30 000), designed to ensure rigidity and low resonance – Duette them sound much better. In a rack packed crossover networks and system cabling.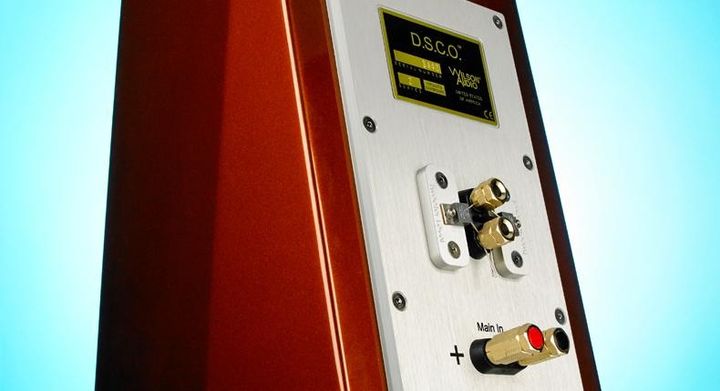 Duette dynamics can not boast of such fashionable materials such as diamond or beryllium, but the quality of construction – above all, praise. Inch soft dome tweeter is equipped with a rear camera, absorbing all the rearward sound that he did not return back through the dome; This increases the purity of HF. Midrange / woofer is equipped with a 20-cm cone of paper pulp and loaded on to the rear bass reflex port.
Sound Duette II hard immediately give an accurate response. These speakers are extremely transparent; they all convey exactly what makes the whole system, changing the playback just like a chameleon changes its color. If you feel that they have enough quality bass or not the smoothest tonal balance, look at the source and the amplifier: it is likely that these properties are inherent to other components rather than the AU. Pick amplifier and source, the characters that you like, and you will not be disappointed.
During testing, we used a wide range of amp models – from the usual two-component Bryston BP26 / 4B SST 2 and magnificent Gamut D3i / D200i to the beautiful compact integrated amplifier Rega Elex-R – and in all cases got excellent results. Fairly high sensitivity (92 dB) allows even a modest amplifier speakers shake up a decent volume. As a source of reference were selected network player Naim NDS / 555PS, turntable Clearaudio Innovation Wood and CD-player Naim CDS3 / 555PS.
Before serious listening do not forget to warm up properly column. At first, our test instances sounded too bright and loose, but after a while the balance substantially leveled.
Orff's Carmina Burana delights from the first moments. The detail is extremely high; in the sound heard great detail, almost imperceptible competitors. Here they do not get lost on the background of larger parties.
We admire and rare coherence Duette. Most speakers lose their composure in the most difficult passages of the composition, but this pair all uneasy; she has full control over the powerful swings dynamics, not applying to this apparent effort.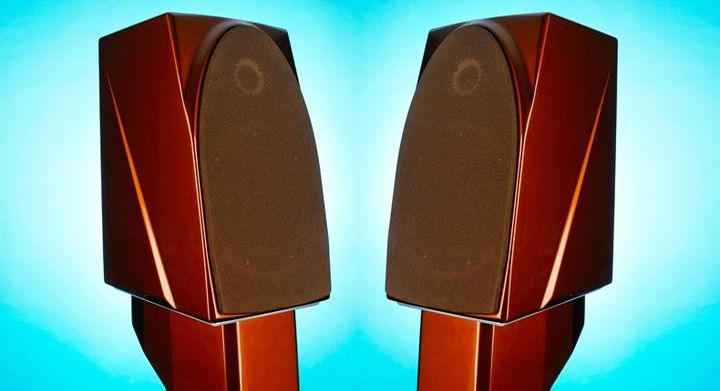 We are delighted with the quality and stereo. Usually when installing speakers close to the wall of sound loses depth; in this case it is not. At Wilson scale and multi-layered music scene, which extends far beyond the buildings speakers.
Speaker Installation near the wall more often affects the quality of the bass, but Duette and here are different from others. Legibly and balanced bass perfect for Exodus Bob Marley. Strong and elastic bass line delights meticulous detail and elaboration.
Of course, for the same amount you can buy a lot more overall bookshelf speakers capable of much deeper bass. However Duette so good that you hardly want more; they have remarkably balanced and smooth sound in all frequency ranges.
We especially like the middle. Song Bjork It's So Quiet served just magically; Wilson confers unusual singer's voice power, expressiveness and flexibility that others can only dream of. Smoothness avoids excessive sound sterility despite the depth of analysis.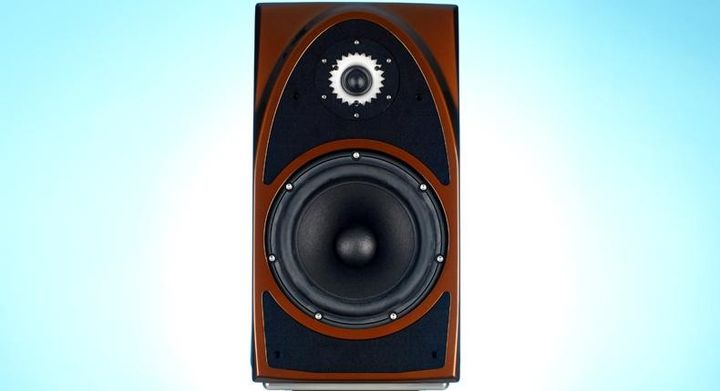 No matter what you're listening to – all these speakers to your liking. They vigorously embed groovy rock with 60 Feet Tall group The Dead Weather, and by Arvo Part Tabula Rasa will be treated with the utmost delicacy.
This is the most expensive bookshelf speakers, which we have ever tested; for the same amount you can buy an excellent set of models from other manufacturers. However, in any room, except that the hangar for aircraft, Duette easily cope with any competitors. They are not cheap – but they are great.
Price: $ 26,600
Rating: 5
PROS: The detail; dynamics; excellent integration; expressive midrange; intelligibility; versatility; design; mass of finishes
CONS: Because prices are not available to everyone
VERDICT: One of the few High-End-pairs of speakers to be installed near walls
Source: WilsonAudio
Read another very interesting article about alternative energy of the Sun, water and air.