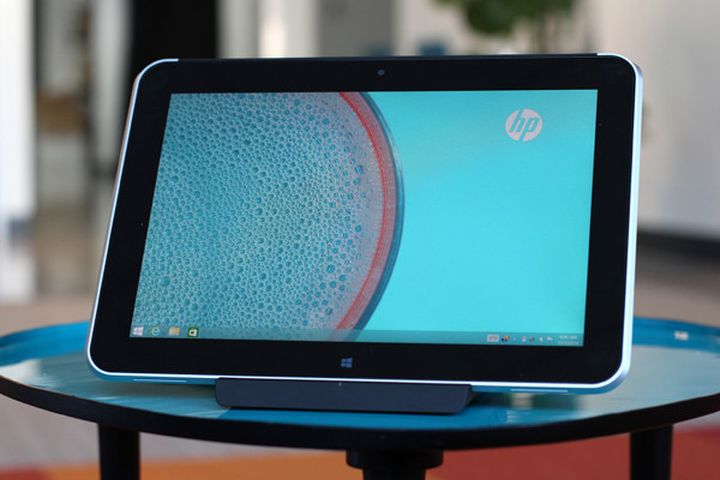 Do better and to reach for you people. Here is a general principle which must always adhere to manufacturers. But improvements are rarely the same successful as that proposed for $ 800. ElitePad tablet business in 1000 with a screen having a diagonal of 10.1 inches. Heir product ElitePad 900 with a single-core processor Intel Atom Z2760 was significantly faster quad-core Intel Atom Z3795 chip and display with higher resolution (1920×1200 pixels vs. 1280×800). The RAM is also doubled and reached 4 GB. Thus, the manufacturer has improved everything to complain ElitePad 900 users while maintaining its positive features. Even the length of the device from the battery, and that increased.
Scratch-resistant Gorilla Glass 3, protects the display, as well as aluminum rear and side panels are commendable. ElitePad 1000 meets the military standard MIL-STD810G, although I doubt that he would have lasted a long time under the pressure of my little goddaughter. Joke, even in her hands the tablet is likely to last for a long time.
With daily use and movies to the display ElitePad 1000 does not have any comments, but while charging the tablet, I noticed the uneven illumination along the edges of the screen. However, the unevenness of this was visible only on a solid dark background, and I soon forgot about it safely. But the icons and text elements of the windows on the screen, which has a diagonal of 10.1 inches and a resolution of 2.3 million. Points looked too small. I had to adjust the icons using the slider, change the size of the elements. Well, then I increase the size of the text.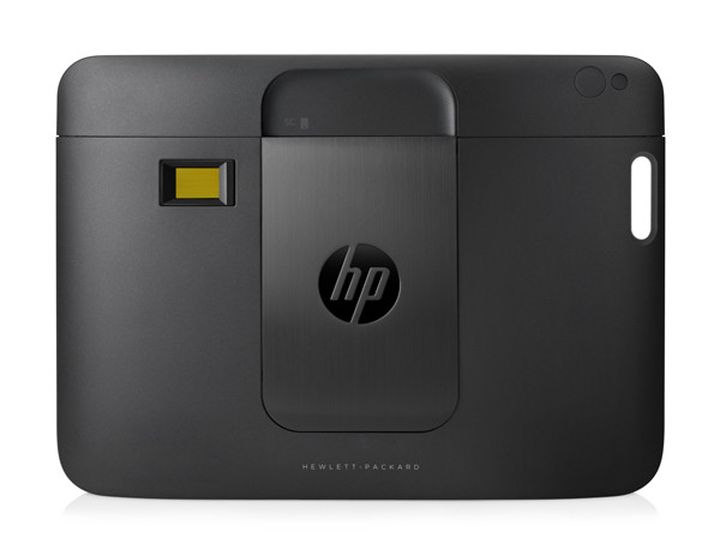 Those who wish to get the tablet protected from external influences will have to accept some increase in its mass. Frankly, not too high a fee for increased survival device. Model ElitePad 1000, weighing 680 g, only a few tens of grams heavier ElitePad 900. At the convenience of carrying it with you is not reflected. Require only a few additional efforts by holding the tablet with one hand for a long time. If you hold the device with both hands, muscle tension is minimal, but in the supine position better still leaned it against his stomach, or to put on the stand.
Against the background of the docking station can be clearly seen that the model ElitePad 1000 G2 does have a very small thickness of the tablet running Windows 8.1.
Subjectively Windows 8.1 on ElitePad 1000 works pretty quickly – I never had to languish in anticipation of the opening of the next window or save the file. PCMark benchmark results confirmed the earlier assumptions: tablet scored 1595 points in the tests and creative workers in 2399. Duration of the device from the battery was quite decent 8 hours and 16 minutes. With video processing having to 1080p, it also coped pretty easy – a file of 30 GB with the movie "Master and Commander" play without a hitch.
Wireless communications have ElitePad 1000 provides interfaces 802.11 a / b / g / n, Bluetooth modules and broadband data. In the 802.11ac speed was excellent in 802.11n mode acceptable.
But the physical ports are, alas, not so much. During the panel, which is opened by pressing a paper clip on the lock button are audio output for headphones and connectors for SIM-card and card microSD. That's all. You can compensate for this deficiency by means of additional accessories. When you connect the device to a docking station ElitePad Docking Station, offered for $ 149. You get four additional ports USB 2.0, HDMI and VGA, and audio line out. Somewhat cumbersome, but very useful.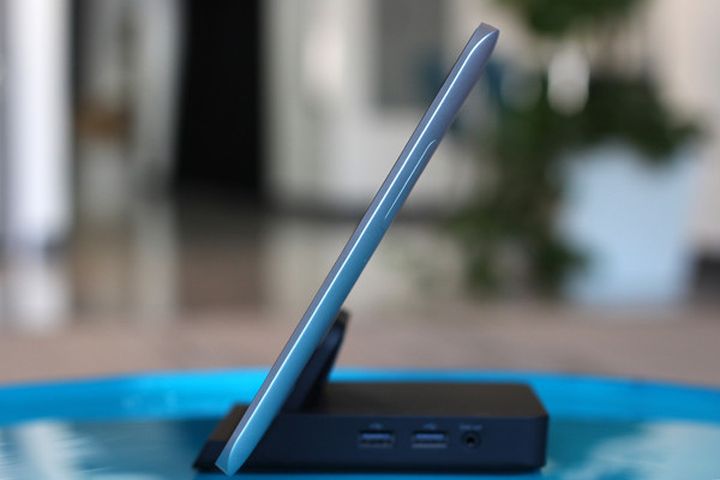 In addition, users are able to purchase more compact adapters HDMI / VGA ($ 49.), Ethernet ($ 39.) And USB ($ 29.). For $ 249. For sale office suite with a full-size keyboard, USB ports, etc., and for $ 149. – Additional battery for continuous operation of the device for 20 hours. Naturally, the wear plate thickness of only 9.1 mm, in this case, will be much harder. So before you purchase such a device with many accessories, you should always ask yourself the question: "Why was I buy a tablet instead of a laptop?"
Storage still raises questions. Our device comes with a memory capacity of 64 GB eMMC, that is only the minimum necessary for the tablet business class. Fortunately, HP offers and model having 128 GB of internal memory.
Oddly enough, despite all the security plate ElitePad 1000 manufacturer's warranty is limited to only one year. Paid support services purchased, in addition, provide for an increase in the warranty period of up to five years. On ElitePad, 1000 installed a complete business software package HP, including Trust Circles, Client Security Manager, and Device Access Manager.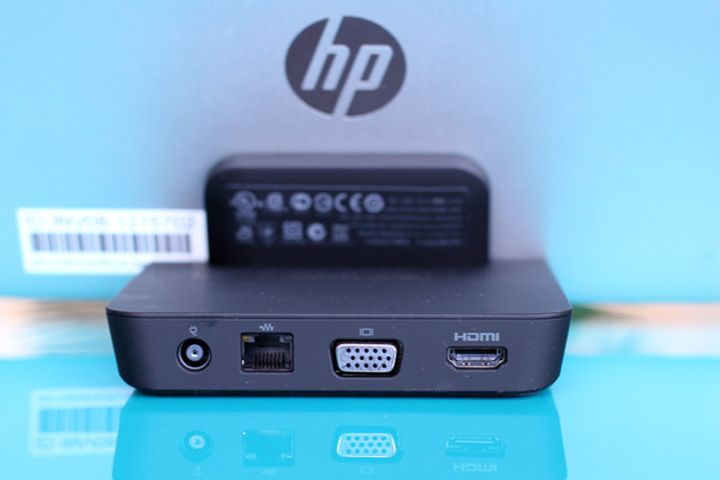 Today business tablet with Windows 8.1, which would be better ElitePad 1000, perhaps not find HP and designers deserve special praise for the fact that they were able to improve all components requiring improvement, without significantly increasing the weight of the device. The tablet runs pretty fast for a long time and has a complete set of all necessary accessories.
Docking station ElitePad 1000 G2 is equipped with standard connectors D-Sub, HDMI, Gigabit Ethernet, four USB ports and an opening for Kensigtonskogo castle.
Tablet HP ElitePad 1000 G2
Pluses:
tablet with Windows 8.1 device is very thin;
Meets military specifications MIL-STD810G.
Disadvantages:
Built-in memory capacity of 64 GB eMMC has a rather low productivity and very limited storage space;
lack of USB ports directly on the tablet.
Findings
HP has upgraded its product ElitePad, equipped with its high-resolution screen and a faster processor. The device meets the requirements of military specifications.
Price: $ 800.
Rating: 4
Source: HP
Read another very interesting article about alternative energy of the Sun, water and air.