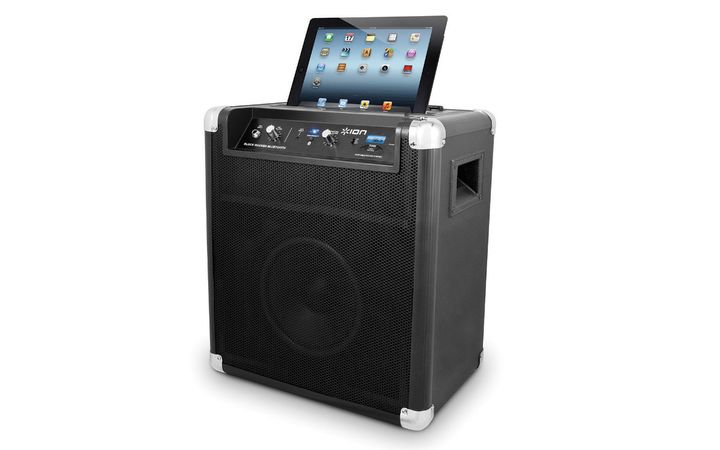 The stores are not uncommon unusual products. Many manufacturers are experimenting with design and feature-rich. On the same way and the company went ION Audio, released on the market your sound system Ion Block Rocker Bluetooth, which is aimed at those who are interested in music and loves to party outdoors. How well is the solution?
The first thing that catches the eye when meeting with this column, so it is pretty impressive size. Its appearance resembles a medium-sized suitcase with which people usually go traveling. Similarities and adds a retractable handle at the rear, as well as the small size of the wheels on the bottom to make it easier to take her to another party, because her weight is not small. Design is complemented by metallic inserts in the corners of the panels. Through the use of high-quality materials, the device looks, in our opinion, very attractive and elegant.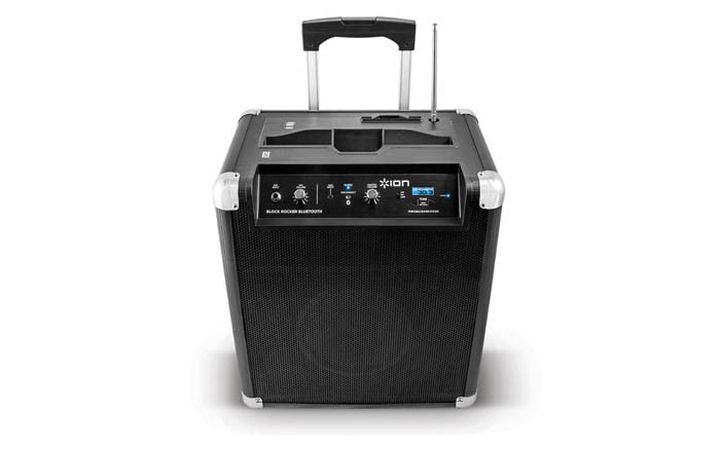 For audio output, speaker uses two-way circuit. Under the grate covering the front panel, shelters a large woofer and tweeter twitter. The output power of this speaker system is 50 watts, which is enough to successfully announce sufficiently large room or open space. Functional device according to modern standards can be called a wide.
To connect to the audio source unit can be used as a wireless Bluetooth-interface and a 3.5 mm jack. Bluetooth module in the device provides a stable signal at a distance of 30 meters.
Since the column is aimed at people interested in music, the possibility of connecting to it the complete microphone, guitar or any other musical instrument. Supports the ability to separate gain control input signals. Separately regulated mic separately – signal via Bluetooth.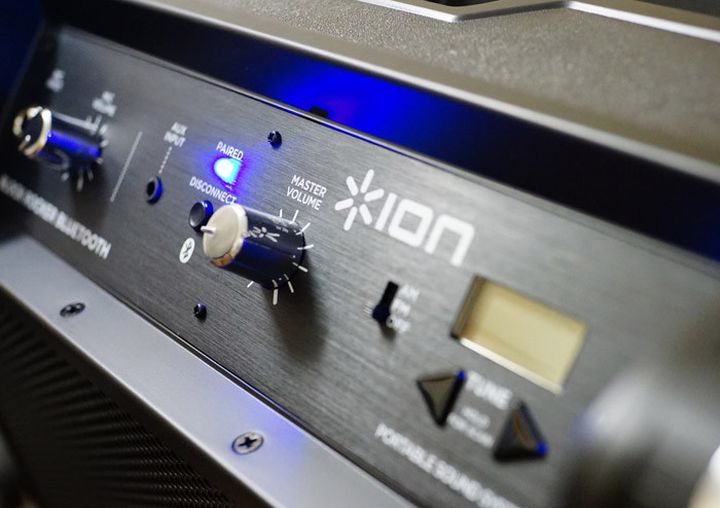 In addition, the radio has a function, which is made quite soundly. True to store the settings here, so you have to manually look for, moving from station to station. Search works in both AM and FM-band reception quality is good. In the editorial office managed to catch about 25 stations.
To ensure the mobility of the speaker system, the manufacturer has equipped its capacious built-in battery, a charge which is enough for about 50 hours of continuous music playback, so you can safely take with them not only to the party, but also for the weekend on a picnic. For convenience, there are indicators that indicate the current status of the battery. Also noteworthy is the fact that the device can be used as a mobile charger, for example, for a smartphone or tablet. To do this, there are USB-port. And next there is an indentation where they can be put on while charging.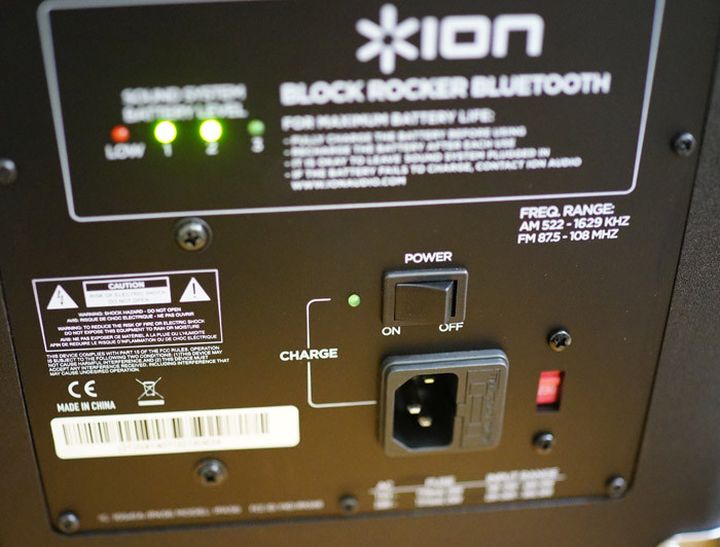 Testing the sound quality, in general, has left a favorable impression: the minimum operating frequency is 70 Hz. In the sound, picture is dominated by low frequencies, but the average bit lacking. Microdrives and depth of the soundstage are quite acceptable. Naturalness of musical attack is good, though, and played drums still a bit muffled. The linearity of the sound image and its macro dynamics special raises no objections.
ION Audio constantly improving acoustics  Ion Block Rocker, about once a year, producing a new generation of devices. In the last generation models, which go on sale in 2015, will be substantially completed sound, add a module to automatically NFC pairing modern smartphones, as well as a second USB-port.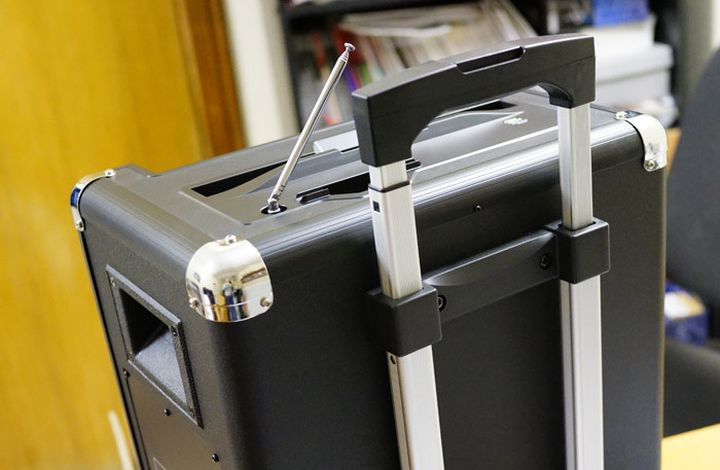 Elegantly made speaker system  Ion Block Rocker with good functionality, and it is quite sound. Allows you to output audio from mobile devices and supports the connection between musical instruments.
Rating: 80 points
Manufacturer: ION Audio
Source: IonAudio
Read another very interesting article about alternative energy of the Sun, water and air.