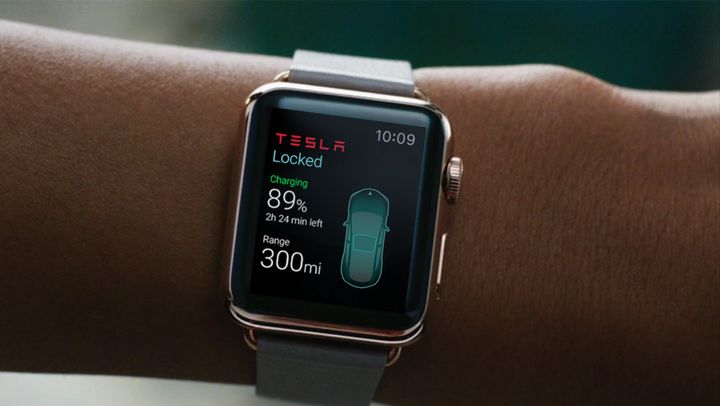 Most recently, we told you about how to manage the Tesla Model S with your smartphone or hours Pebble. Today we learned about the prototype electric vehicle management applications with more unreleased Apple Watch.
Ukrainian developers at ELEKS Alexander Malyarenko and Vlad Krichenko written application code to control Tesla Model S with Apple Watch for a few days.
The prototype is almost identical functionality "adult" applications. In its current version of the program can open and close the electric car, its hatch, turn signals and lights, remote-controlled climate control, display information about the location and the charge level of your Tesla. All this fit the six virtual screens Apple Watch.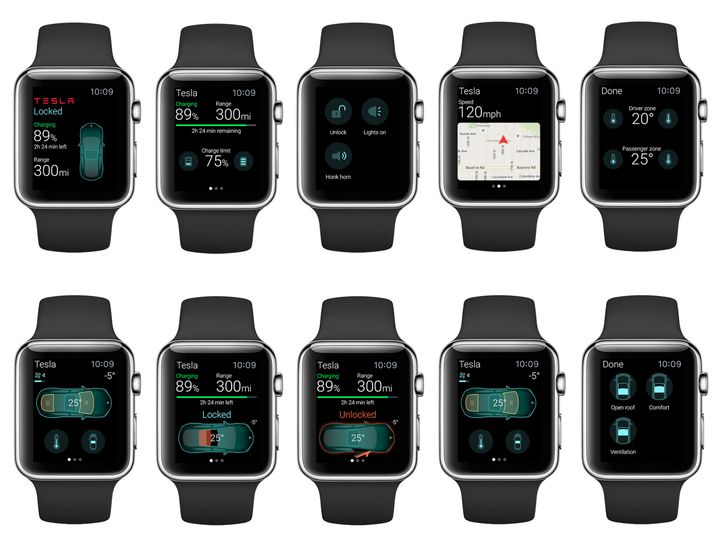 During the development team was faced with the following features of the platform. First, Apple Watch does not know how to work with applications without a smartphone, watches serve only to display the code that actually runs on the iPhone. Secondly, the developers do not have access to the accelerometer, gyroscope, microphone and speaker hours. Third, Bluetooth-device module can be used only to communicate with the iPhone. Fourth, functionality vibrator Apple Watch – TapTic Engine developers are also available. As of today, the development under Apple Watch has a lot of limitations. Please see the list of all the problems faced by Alexander and Vlad, you can blog ELEKS Labs.
Application source code can be found on Github. The company also released a demo. Note that this screencast work working prototype, not a visualization of ideas of the designer.
Read another very interesting article about alternative energy of the Sun, water and air.