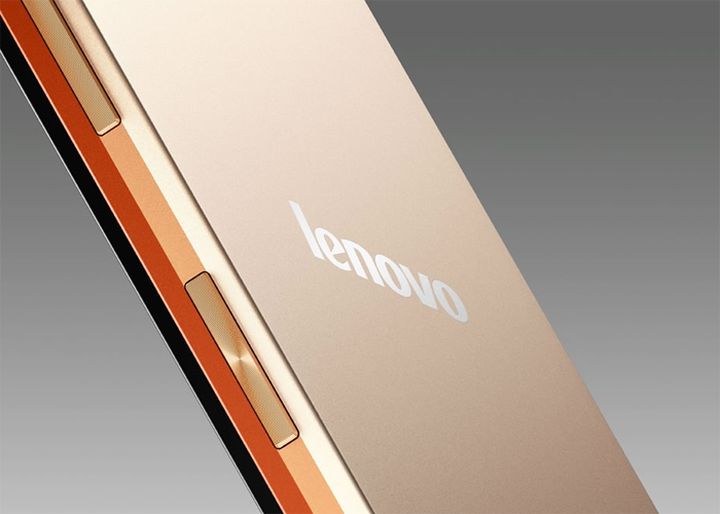 Can be combined brightness and rigor in one device? Perhaps, yes. It is these thoughts arise when you look at your smartphone Lenovo Vibe X2. The device was presented at the exhibition More IFA-2014 in Berlin in September 2014, and had already attracted the attention of very interesting design and good, judging by the performance, stuffing. Let's try to understand how it all really well.
The idea to make plastic smartphone so severe that it seemed metal – it's really good find. When you create a design in Lenovo Vibe X2 abandoned any softness in the lines, trying to give business unit emphasized appearance.
Dilute this sense, it was decided due to the original design ends, which consist of 3 (and taking into account the rim around the screen – 4) layers of different shades of the same color – a sort of gradient. There are four basic colors – red, gold, gray and white. Highlights – red and gold. The other two – gray and white – neutral.
The rear surface of opaque plastic in the main body color. Shades matched well, so that even the gold does not look kitschy, but really good. Of the notable features of the case – the contact pad on the back surface. It is designed to interface with the brand Vibe X2 accessories Xtension, such as an extra battery and speaker.
Other buttons and connectors are standard: USB-port on the bottom, 3.5 mm headphone jack – on the top. Release button and the volume rocker on the right, the SIM-card on the left. He opened by means of a pin, which is included in the kit.
Molded body, build quality, materials – very high. I would like to present in a metal case – then it would be perfect, but still Vibe X2 is not a premium smartphone.
The device turned light – 120 g, and compact – 140,2h68,6 mm with a thickness of 7.27 mm. For 5-inch screen is not bad at all.
Speaking of the screen. Full-HD IPS-matrix with a decent in quality oleophobic coating and without air gap. Due to this, the smartphone good viewing angles and high contrast images. The advantages include a very decent margin of brightness. On the downside – continuous dynamic backlight, which sometimes does not behave predictably.
In the settings you can adjust the color temperature by selecting shades, the most comfortable for the eyes. There is a mode smart expectations, fixing his eyes by using the front-facing camera, and turns off the lights when you are not looking at the screen.
Smartphone Lenovo Vibe X2 is based on an 8-core processor company MediaTek, specifically – MT6595. This SoC is made by technology big.LITTLE, the system supports intelligent control that allows you to use all the cores are not at the same time, but only to meet the challenges – this makes it possible to use energy more efficiently. The system four core Cortex-A17 and four core Cortex-A7, graphics processing chip PowerVR G6200.
The smartphone is equipped with 2 GB of RAM and 32 GB of storage space, of which approximately 25 GB available. Slot for memory card format MicroSD is not provided, it can be considered a minus. No cloud storage as a bonus Lenovo does not offer, but has not been canceled Dropbox, Yandex.Disk, One Drive and the like free services.
Vibe X2 system performance at a high level. At the same time it should be noted well-known problem of apparatuses, MediaTek – performance degradation under heavy load. Well heated smartphone impressive.
During testing on synthetic tests after two runs was noticeable decline in overall score by more than a third, and when entering the third run was a warning about the risk of overheating and shutting down the system. This is not good.
With all of this Lenovo Vibe X2 without apparent effort to cope with 3D-games in the real world, well-kept application in the background, is not experiencing problems with the interface.
With regard to autonomy, the non-removable lithium-ion battery 2300 mAh battery allows the unit to work around time. If the external battery to get hold of a similar capacity, it is possible to get, and a couple of days. But it is important to consider that under heavy load the machine begins to boil, and then the battery is spent is not godly.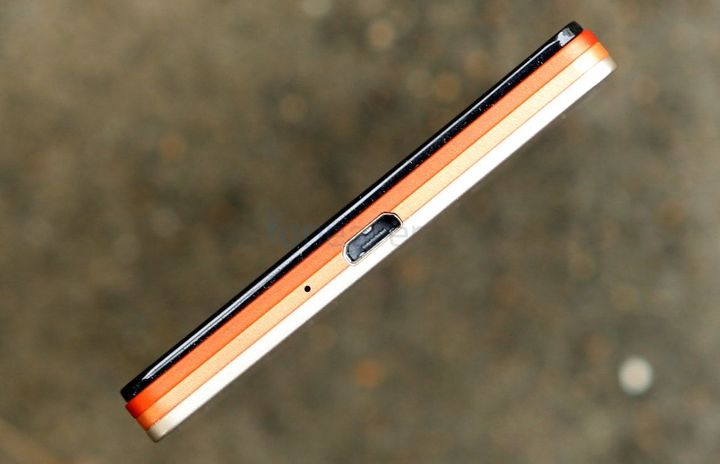 The smartphone is able to work in networks of LTE, equipped with Wi-Fi-module (802.11ac), transmits the data via Bluetooth 4.0, in stock and USB-port. Support for USB-OTG not, so stick with an adapter or other accessories not connected. Navigation is performed by GLONASS satellites and GPS. On cold start takes 5-7 minutes.
Lenovo Vibe X2 is equipped with 2 cameras: a 5-megapixel front and 13-megapixel back. The camera can be run including a lock screen. Separate mechanical buttons for the camera on the body is not.
The interface is typical for smartphones Lenovo and shell Vibe UI 2.0. Settings enough, they are very intelligent. But at the same time they are not so much as a Vibe Z2 Pro, which we tested recently. You can choose the aspect ratio in the frame – 4: 3 or 16: 9. Maximum quality when shooting video – Full-HD.
By clicking on the thumbnail to open full size image
Quality shooting average. During the day, under natural light, all very worthy. But the worse the lighting, the thicker the guerrillas, that is pixels. The picture becomes more noisy, begins podgulivat and autofocus. Moreover, this effect is noticeable as when shooting photos, and when shooting video.
The smartphone runs on Android 4.4.4, which is installed on top of the interface Vibe UI 2.0. This proprietary shell Lenovo for smartphones and tablets, it looks very nice and gives the impression of a deliberate decision. Especially funny lock screen appears.
In the smartphone mass settings, conventional and smart menu. Well thought out control system of gestures. Pleased with double tap, which can both activate the screen and lock. There are intelligent volume control, depending on where the unit is located – in your hands or in your pocket. In stock and control smartphone gloved hands.
Output – Lenovo Vibe X2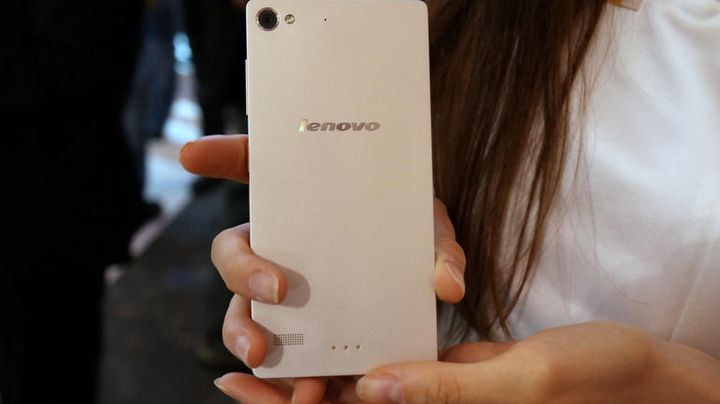 Looks very nice smartphone Lenovo Vibe X2 is equipped with a TV and a good enough performance. It is questionable behavior of the phone in synthetic tests, however, ordinary users do not need it, and at everyday tasks where all decent. I would like to built-in battery larger capacity since 2300 mAh for such a device is still not enough. And let the external battery solves this problem, but that is a separate option for some money. Besides the standard attachable external battery seemed to us not quite so convenient as when using the device closes the control buttons.
We Vibe X2 average camera that could be better. The interface from release to release is getting better, which is typical for almost all Asian vendors. As a result, we have a very good smartphone middle class, which is not ashamed to put on the table.
If you look at the competition, we can distinguish 6 Honor company Huawei, which is at a comparable price offers faster mobile Internet LTE Cat 6 and a more stable platform based on corporate processor HiSilicon. In fact, this is the main competitor Vibe X2 on the market.
Read another very interesting article about alternative energy of the Sun, water and air.