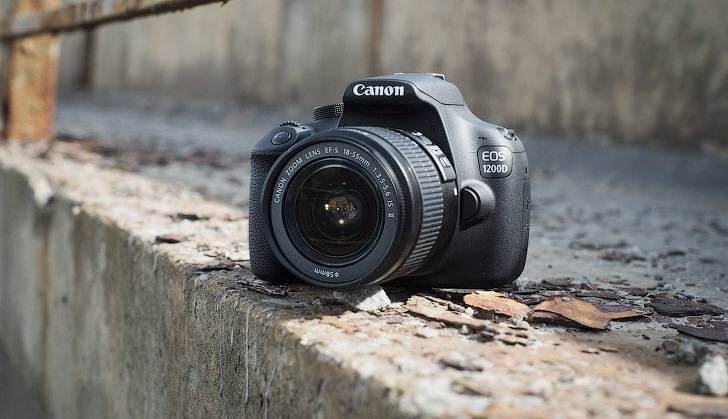 Many people choose their new camera Canon EOS 1200D based on many specifications previously read a half ton of forum discussions, 35 reviews online and offline magazines 5.
Other opposite what little sense of all these indicators and just want to get modern, affordable SLR that can even take pictures with automatic settings and shoot video better than a smartphone camera or compact camera.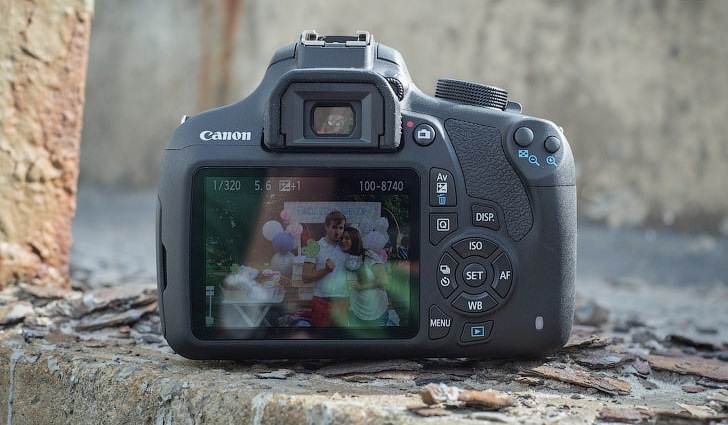 Here for the latest and made ​​Canon EOS 1200D – small, compact, not overloaded buttons and settings.
Delight than outside  Canon EOS 1200D?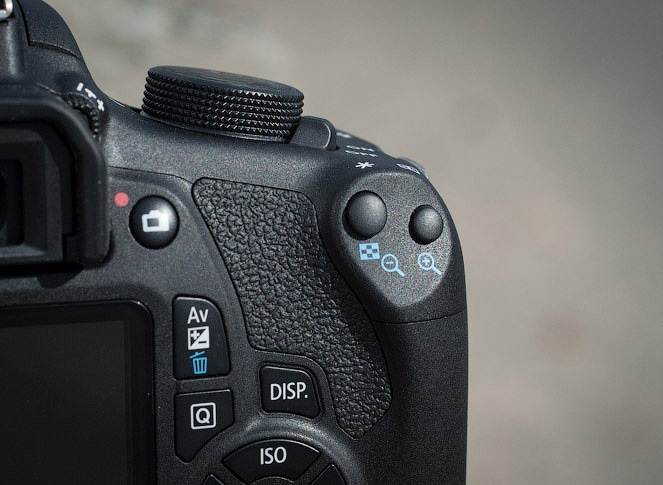 Canon EOS 1200D body than the older model 700D only a few millimeters in all dimensions. Materials are also very similar – aluminum chassis is matte plastic, not collecting fingerprints, and places his fingers covered with rough grip bands. In this regard, here nobody saved. In the hands of the camera, though there is a small but pretty good grip, as for the budget segment.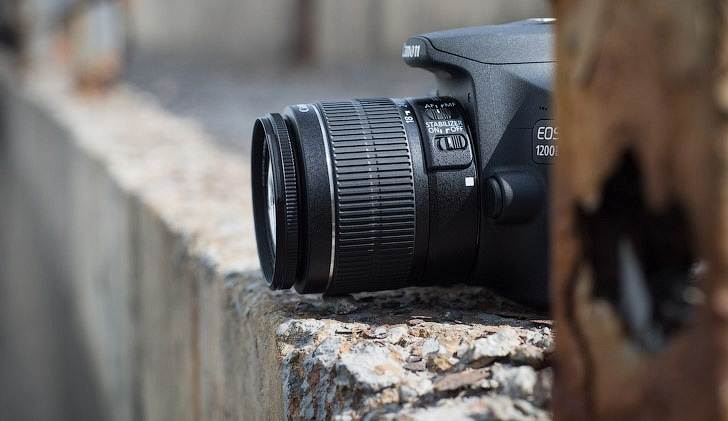 In its place sits a familiar mode dial with a bunch of software, creative, automatic and manual presets. However, in order to get to the point of shooting video, you need to scroll it almost 270 degrees, if you shot before this photo mode «M». Next to the disk – the lever on / off button to activate the flash, exposure parameters control wheel and the shutter button. Pleased that the flash is activated only when the chamber so that the arbitrary open it in your bag or camera bag, you can not survive.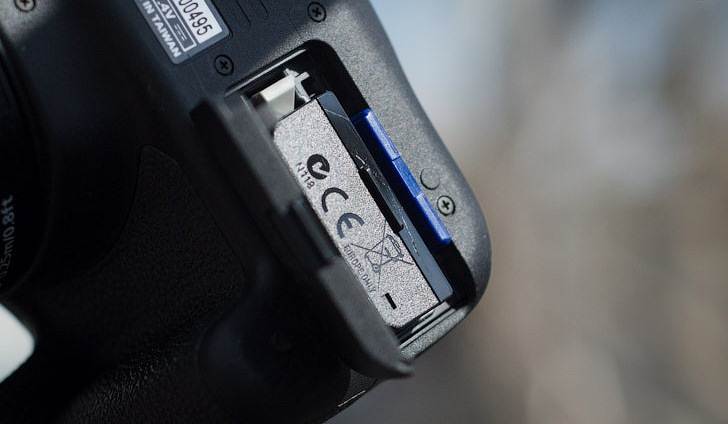 Rear flaunts a 3-inch non-touch display and immovable with a resolution of 480 x 320 pixels. I recall that its predecessor, Canon EOS 1100D, he was at a diagonal and resolution (2.7 ", 320 x 240). Detail, color reproduction and viewing angles of the screen is enough for a comfortable and adequate assessment of photos right during shooting.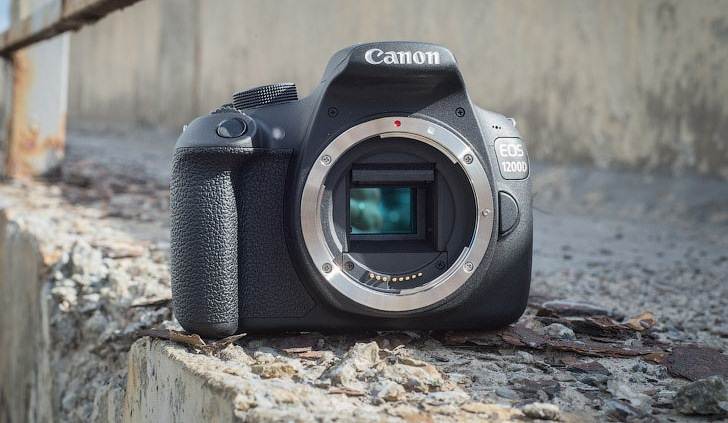 Optical viewfinder covers 95% of the frame and has a magnification 0.5x. In the upper right corner from him perched small wheel diopter correction. To complete the picture is not enough unless the proximity sensor. It successfully replaces the button «Disp.». Clicking on it once, the information display is switched off and switched on again only when the shutter to display the image. When the shutter of the shutter button, it turns off again. In general, everything is convenient, do not worry.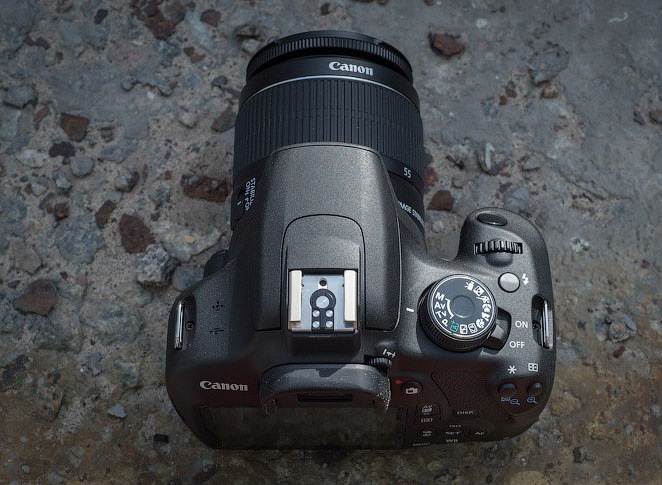 The remaining controls are on the right of the display to use with one hand (as compact). Then there is the start button video call / Live View button and zoom images, iris control button / exposure correction / deletion of pictures in calling menu «Q», Disp, menu, review the footage and a set of five keys on the one in the middle – ISO, balance white modes wiring focusing method and «Set».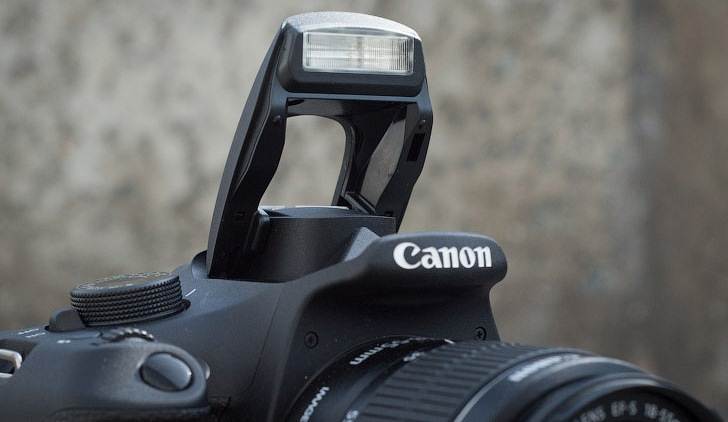 Of ports present on board: HDMI, USB, input for wired remote control. The usual slot for SD memory cards on the sidewall is not. He divides the breech living space with battery capacity of 860 mAh, which should last an average of 500 photos without shooting video.
What's under the hood  Canon EOS 1200D?
Despite the fact that it is the most affordable SLR camera in the line of Canon EOS 1200D, it uses a very familiar to us by senior devices 18-megapixel CMOS sensor with a crop factor of 1.6x. This means that to get the equivalent focal length of the lens mounted on a full frame camera, you need to multiply the numbers that you see on the lens by 1.6. ISO sensitivity range from 100 units begins and ends with the value 12800. During the processing of the signal from the sensor responds Digic 4 processor.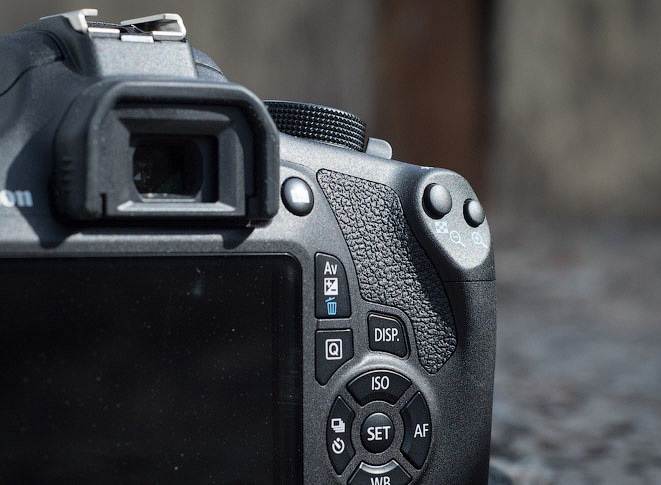 In good conditions, shooting pictures pleasing to the eye and good color mikrokontrastom and portraits – color and skin grafting. If something is too much or not enough (color saturation, contrast, sharpness), then welcome to meet with the menu "Picture Style". Depending on the choice of presets – "Auto, Standard, portrait, landscape, natural, sure," as well as sliders "Sharpness, contrast, saturation and hue" is always possible to achieve the desired result. If for you and it would be too complicated and perverts, then select the appropriate scene mode on the disk and just click on the descent. If it is with a scene selection is difficult, then for you there is a regime «A +», which automatically analyzes what proihodit himself in the frame and selects the appropriate scene mode and other settings. In general, there is no longer lose.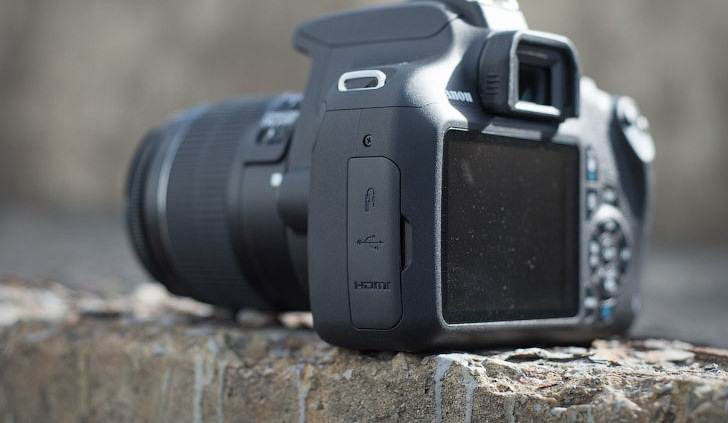 At night, have to raise the value of ISO. Of course, sooner or later you will run with the advent of noise and loss of detail. So, up to ISO 1600 to think about it is not necessary if you do not like to study photography at 100 magnification loupe. But ISO 3200 shumodav already shows its true face. But the balance of parts and the noise kept pretty well. For best results on such ISO, you can switch to RAW. 6400 and 12800 RAW format is becoming more of a necessity than a recommendation. In the image editor to squeeze out shots in this case is a much more. Printing pictures up to A3 format can safely directly from JPEG to ISO 1600. At 3200 I would limit the size of A4. Larger values ​​worth printing only after developing RAW.
Burst speed – 3 frames per second. In buffer placed 6 frames when shooting in RAW and more than 30 shots – in JPEG (more me just tired to push the shutter button). The tests were conducted with a fast card SDXC UHS-I 600X. For the average amateur photographer who occasionally need to shoot a series on the football pitch, or a passing expensive car, that's enough for the eyes.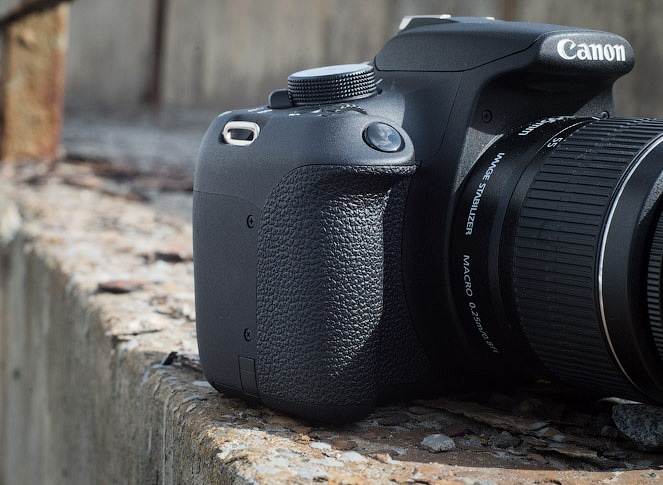 Module focusing 1200D is the same as in models 100D/600D – 9-point cross from one point in the middle. When a tip on the center point with the test lens EF-S 18-55mm F3.5-5.6 IS II and EF 50mm F1.4, autofocus worked with enthusiasm. Any plugging or protormazhivany noted. Quite really enjoy and focus tracking again on the central point. With extreme points situation may be only slightly worse. In general, claims to no autofocus.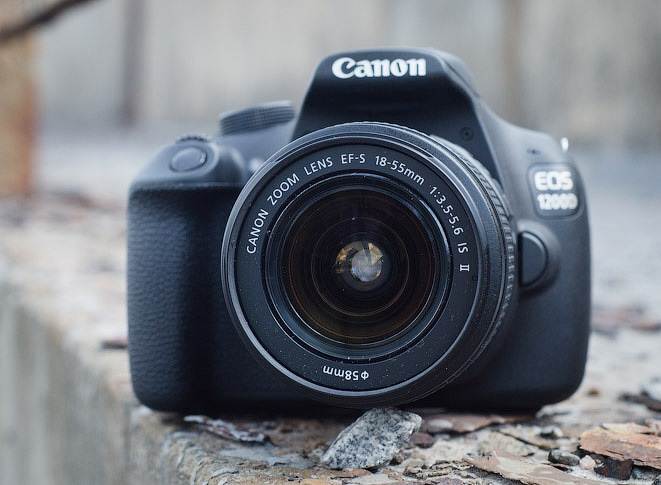 Interestingly, the video capabilities 1200D almost equal to much more expensive higher-end models in the lineup. He is able to record in Full HD with frame rates of 30, 25, or 24 frames per second, and progressive. Available exposure modes and manual audio level adjustment, autofocus and wind filter. The quality of the video is outstanding and one of the best in terms of price / quality among competitors. With the right optics can shoot very decent videos. It would be nice to have and external microphone input, but in the budget camera it would seem even strange. In a pinch you can use an external recorder and then synchronize video with audio in the video editor.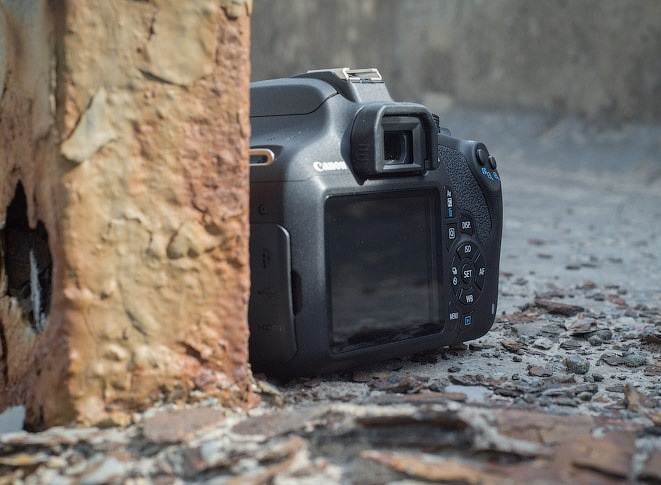 I want to highlight mode "Night Portrait". It is with this situation set for beginners often have problems as automatic does not always understand what result you want to get out and frames oiled and / or overexposed. This same preset helps make a good night portrait, night preservation conditions on the frame and correct study of person portrayed.
Another mode – "CA" or "Creative Auto". It is for those who already thinks that in some cases we would like to get background blur, while others, on the contrary, make a sharp all in the frame, but how he does not know or does not want to disassemble. In this mode, you need only move the slider between more and less blurry background. Clear and convenient.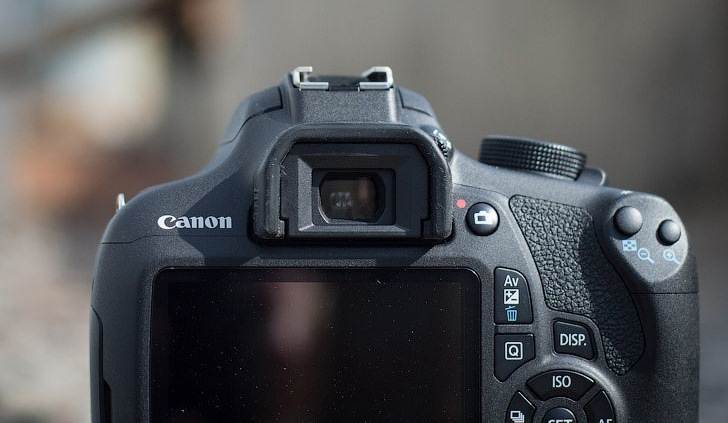 Initial camera in the line, Canon EOS 1200D nice to shoot in normal conditions – when you go for a walk with my friends / girlfriend / wife, arrange somewhere party etc. Even if they do not plan to take pictures, the camera does not draw bag, neck or over weight, and placed somewhere anywhere. But when I suddenly wanted to make a couple of shots, or take video interenoe moment, then 1200D right there. With a large and heavy SLR likely so would not leave and she just stayed at home.
Summary  Canon EOS 1200D
First glance at the Canon EOS 1200D, you might think that it is a toy for very beginners. But it turns out that it can take pictures and shoot video worse than devices with a price tag twice as high. Moreover, its size, weight and cost allow you to carry your camera every day, and not cherish on a dusty shelf. If you are just starting your journey in art "photography", or you just need a good little camera for home and family photos, then Canon EOS 1200D can be an excellent option.
Read another very interesting article about alternative energy of the Sun, water and air.