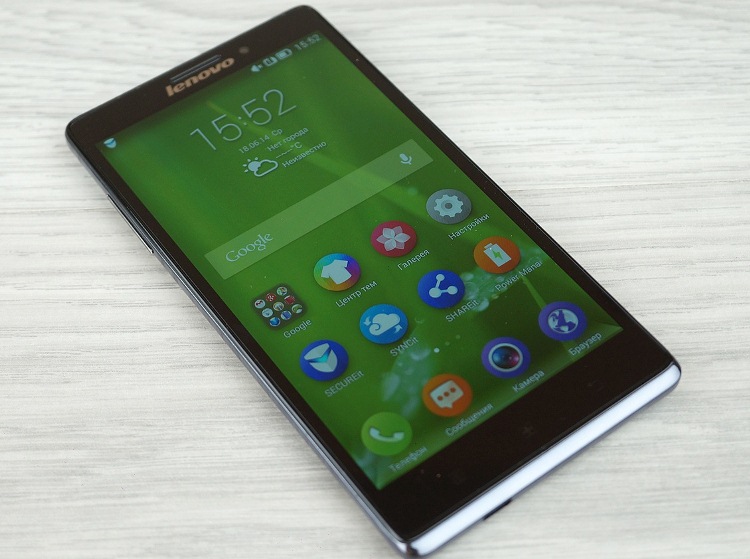 New smartphone Lenovo Vibe Z from a Chinese company fell into our hands, let's see what he's up. Last year's flagship company Lenovo K900 was able to create a decent buzz around him – and perhaps for good reason. Built on a hardware-based Intel, with super slim metal body – and all at a very attractive price. Now it's time to upgrade, and the audience was presented K910, or, according to the new specification – Vibe Z. The device has remained the same size, but the filling has undergone significant changes. Snapdragon processor accelerator Adreno 800 and 330 from Qualcomm, Full HD screen with a resolution of 1920×1080 and a battery 3000 mAh. Try to understand how the manufacturer managed to improve quality and develop success predecessor.
Pros Lenovo Vibe Z:
excellent performance;
quality screen;
low weight and thickness;
price.
Cons Lenovo Vibe Z:
weak battery;
average quality of the camera;
problems with overheating;
no memory card slots.
Packaging, equipment Lenovo Vibe Z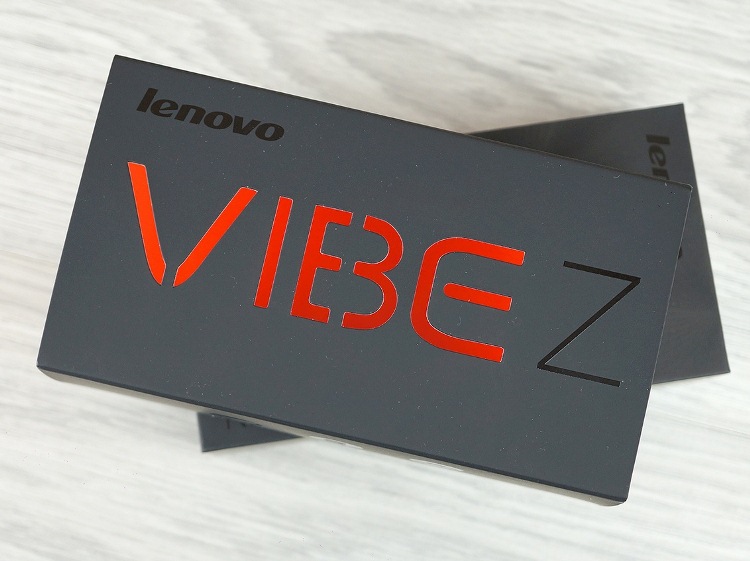 The device is packaged in the original box with shaped cut-out in the form of the name VIBE Z. looks quite unusual, but pull box itself with the device was not easy. The rest of the equipment does not have anything outstanding: smartphone, USB-cable for PC connection, charger, wired headset, documentation.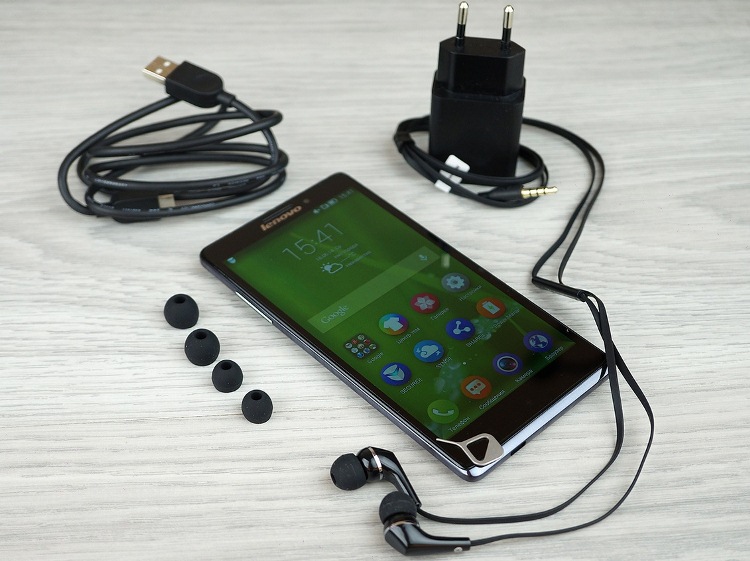 Appearance Lenovo Vibe Z
Housing smartphone has dimensions of 149.7 x 77.6 x 7.9 mm, and it's about a millimeter thicker than its predecessor. Side frames thickness of about 4 mm. The entire body is made of plastic, even glossy screen bezel. Two color options – black and silver.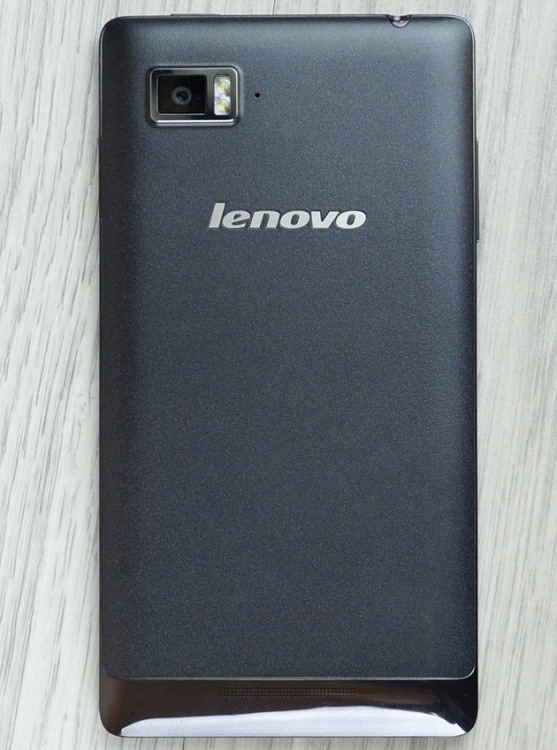 Protective glass covers the entire front of the smartphone. Lenovo logo on the top of the visible earpiece right – the front camera lens and the faint light sensors and proximity.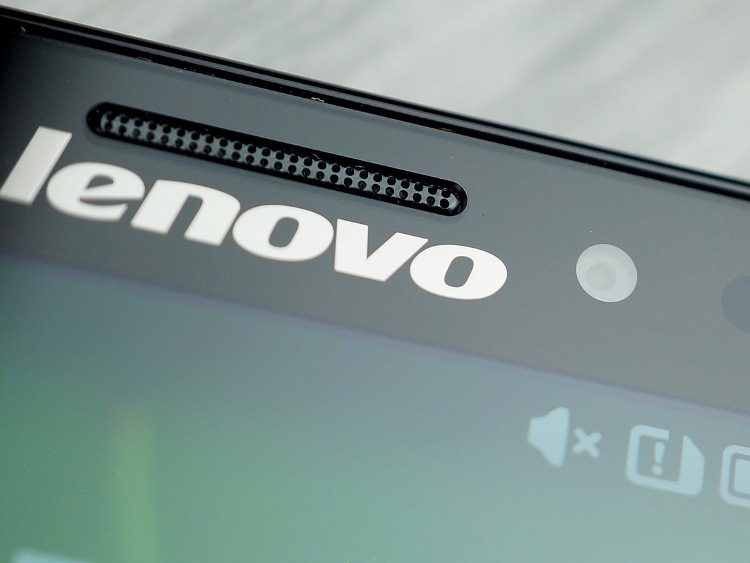 LED notification is located under the speaker grille. In the lower part is a block touch keys "Back", "Home" and "Menu", centered beneath it – conversational microphone hole. The power button is on the top, there is imposed and a 3.5mm audio jack.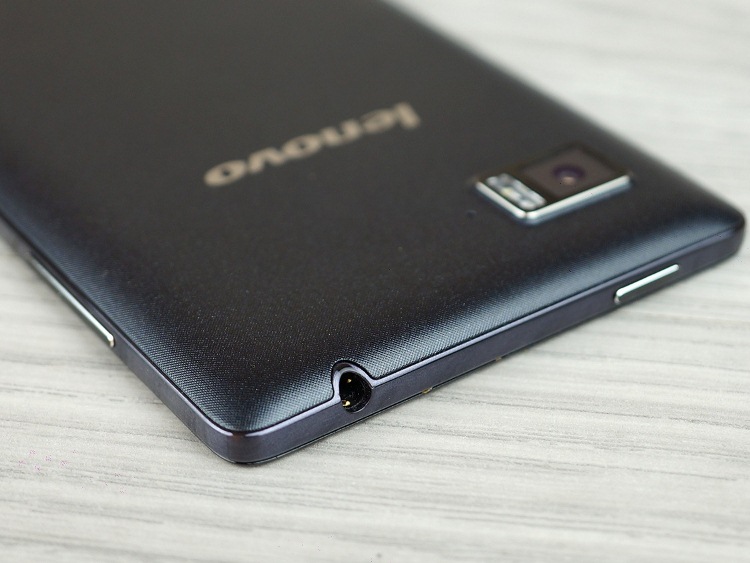 Volume rocker is located on the left hand side, of opposites – almost imperceptible slot micro-SIM.
At the bottom end has found its place connector micro-USB.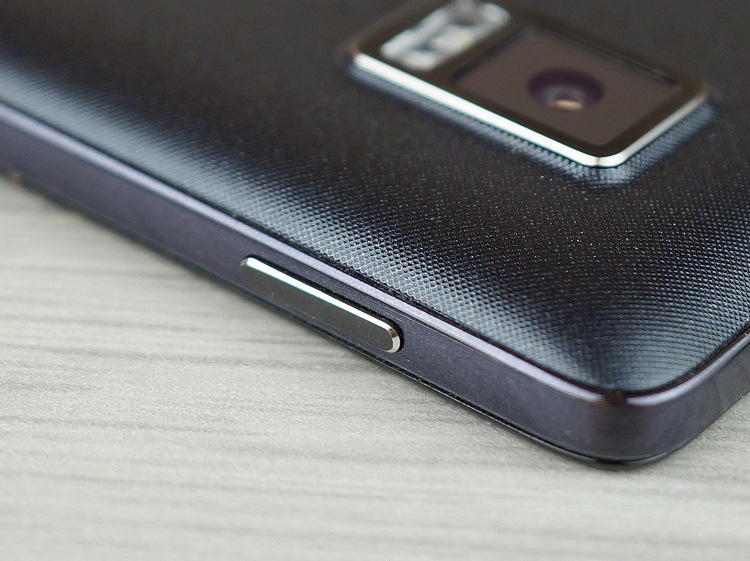 Camera lens integrated into a common unit with dual LED flash and is located in the upper portion of the rear panel, to the right – the opening of additional noise canceling microphone.
Holes for the main speaker at the bottom of.
Ergonomics Lenovo Vibe Z
The back cover has a rounded and slightly rough surface, allowing smartphone fits snugly in your hand. Weight data size is small, so even hold the device with one hand is easy. Operate with one hand, except for one "but" – to get the power button without interception or use of second hand will not work. In this program provides an opportunity to "wake up" the smartphone, using the volume buttons, which greatly improves the user experience.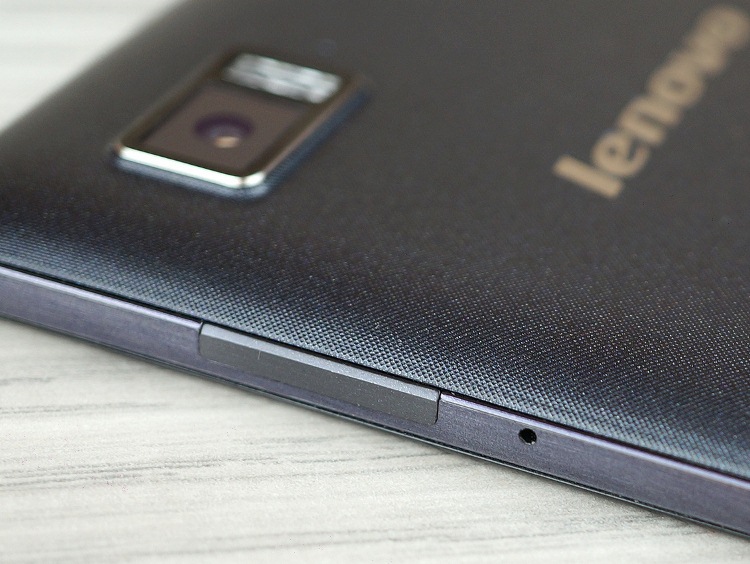 Glossy strip around the perimeter very quickly covered with finger prints and are reluctant to part with them, but most of the matte surface trace carries touch. However, there is some doubt as to the durability of the coating: the test appeared for a couple of minor scuffs.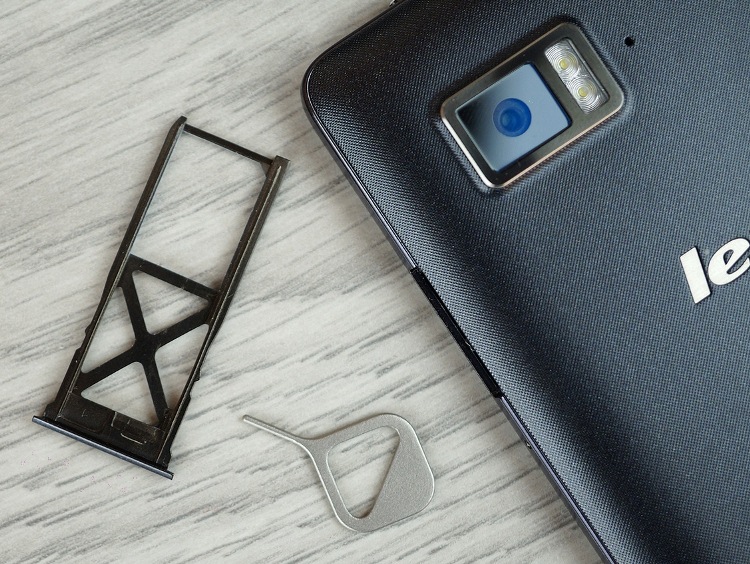 Body has no removable parts, so no backlash in sight: all the details very precisely adjusted, the build quality on top. The only thing that has caused some confusion – tray sim-card. Visited on test model with one phone module, remove the paper tray while clearly designed under dvuhsimochny version. Additionally card not fixed to the tray, which does not increase its convenience of installation and replacement.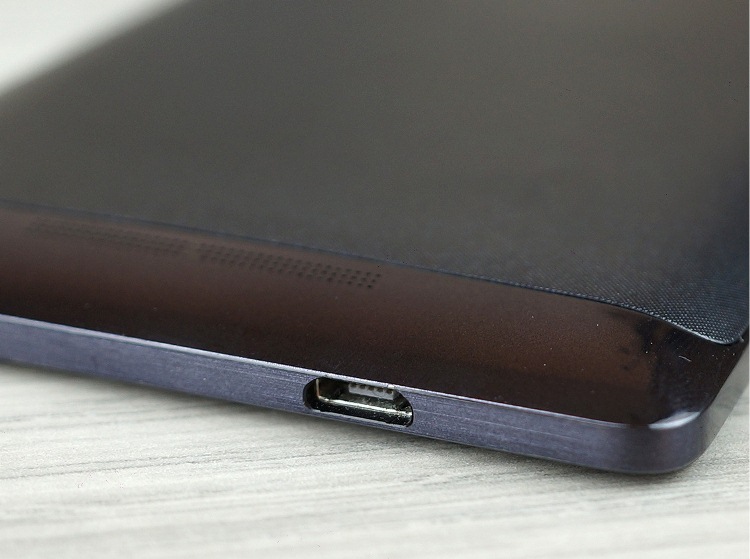 LED notification has several colors for different types of tasks.
Screen Lenovo Vibe Z
The smartphone is equipped with a screen diagonal IPS-matrix 5.5 inches. It has Full HD resolution of 1920×1080, the density is 401 ppi. Capacitive sensor, multi-touch. Available as a light sensor and automatic backlight adjustment. According to the manufacturer, smartphone uses a protective glass Gorilla Glass 3 olefobnym coating and anti-glare filter.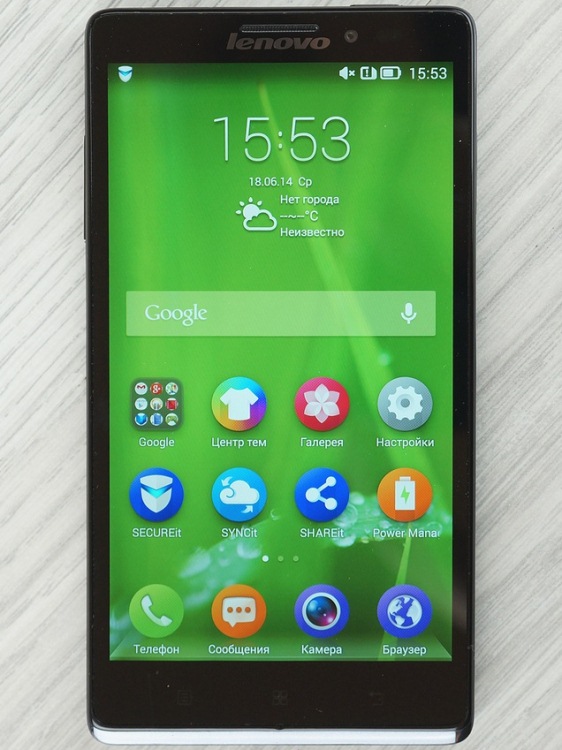 Display leaves a positive impression that IPS-matrix is rather the norm. The viewing angles are close to the maximum, good color rendition. In addition to the big screen pixel density gives a very clear picture and eats small parts. Antiglare filter copes with its task, the maximum brightness allows you to work with your smartphone and the midday sun. Autotune backlight works with slight delay, but does the job, although for maximum brightness still have to resort to manual tuning. Minimum level takesadvantage optimized to work in the dark, tired eyes.
Poking around in the settings, the author discovered a small adjustment of the screen.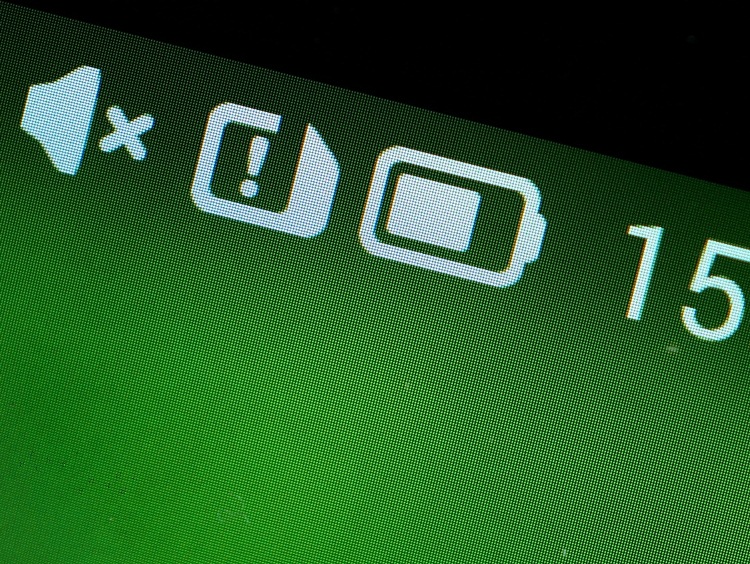 Gathering all, we get an almost perfect screen that will cope with any problems and will not fail under clear as the sun, and in the dark.
Interface Lenovo Vibe Z
On your smartphone is running Android 4.3, but it is thoroughly refined Lenovo. In general, the shell is strongly reminiscent EmotionUI from another Chinese manufacturer. For example, the classic list of applications excluded, all installed applications are automatically placed on your desktop and removed therefrom.
Also offered a decent set of themes, while they can mix it on their own, using the various components of each: view unlock the device, wallpapers, screensavers, icons, etc.
Present and its own implementation of multi-window – the good, the performance is enough to handle, for example, browsing and watching videos. Unfortunately, the list of compatible applications is small.
There is support for gestures. For example, you can turn off the device, just by shaking it.
The smartphone has a rich set of software preinstalled: file manager, task manager, backup manager, mobile office, Evernote, and more. The machine is ready for operation immediately after switching on. Particular attention was drawn to the utility of data protection SECUREit. It includes both antivirus and antispam, and traffic counter, and various methods of data protection.
Integrated video player supports basic formats, but it's better to replace it with something more universal, because there may be problems with the sound.
The dialer is typical of most smartphones, it has a speed dialing and smart-dial with support for both English and Russian language. By the way, the application is able to record telephone conversations.
Unit in the Lenovo Vibe Z
The smartphone is equipped with a quad-core processor from Qualcomm Snapdragon MSM8974 clocked at 2.2 GHz, 2 GB of RAM and 16 GB of internal. Available to the user only about 800 MB of RAM.
In this case there is no memory expansion slot, but there is support for OTG, and can expand the internal memory using external USB-drives. Of course, this is a temporary solution, and the convenience it does not shine.
Technical stuffing lets talk if not on top performance, then at least a very good. Working with Vibe Z leaves a pleasant impression, except that you can find fault with the smooth running regular launcher. Sometimes when changing desktops noticeable twitching, especially obvious problem with the smooth curtain. To work browsers have no complaints, viewing there are no related complications.
With the rest of the same tasks smartphone cope perfectly well, which is not surprising when it is something stuffing.
Game test confirmed: iron devaysa okay. Dead Trigger start with 2, and then there was a small puncture. The graphics are fine, the startup speed and high load, but friends with stitch work failed. Hero's movement obtained antsy, although environment showed no signs of braking.
With 8 Asphalt difficulties have arisen: the schedule at the highest setting, no delays, it is a pleasure to play.
Work Minion Rush also appreciate excellent. Levels are loaded quickly, almost no lag.
2D-face in classic Angry Birds predictably worked on "Cheers."
The only gripe: continuous operating unit decently heated.
HQ video on YouTube spun like directly from the device – and through the browser and through the application. VIDEOTEST performed on the video at 1080p using MX Player instead of the standard, as the latter having difficulty with audio playback. With this task smartphone also coped. But after three hours of playback freezes smartphone began, eventually hung tightly. Apparently, there is also affected overheating.
Main speaker volume can be called sufficient for most situations, the quality of play has nothing to say. The headphones sound average, enough for everyday tasks. There is also FM-radio only works when a headset is connected.
The results of the benchmarks can be found below.
Camera Lenovo Vibe Z
Cameras have traditionally been two smartphone: frontal with a resolution of 5 megapixels, and the main – 13 Mn.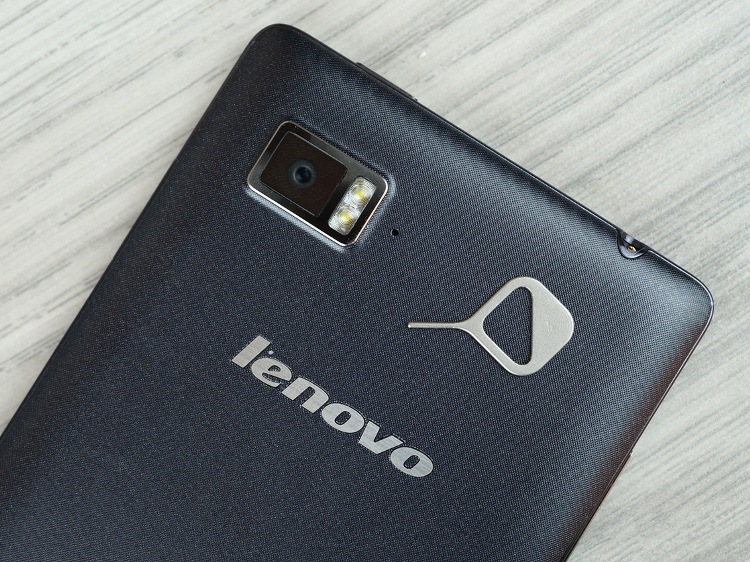 Camera application starts quickly and has the original interface. There are a large number of settings and options for image processing. Photos can only be done by pressing the on-screen button, and the video recording starts and also when you press one of the volume keys.
With self-portraits and video calling front camera copes, its quality is sufficient for these purposes.
According to the manufacturer, in the main chamber module used Sony Exmor RS, which allows to rely on good shooting results. Payment was justified. Day shooting possible without obvious flaws, the noise level is low, though not always successfully autofocus works, and images are often blurry. From a macro camera does well, especially not to find fault with anything. With shooting in the dark problems could not be avoided: the sensitivity of the sensor is not enough, and the flash often peresvechivaet frame.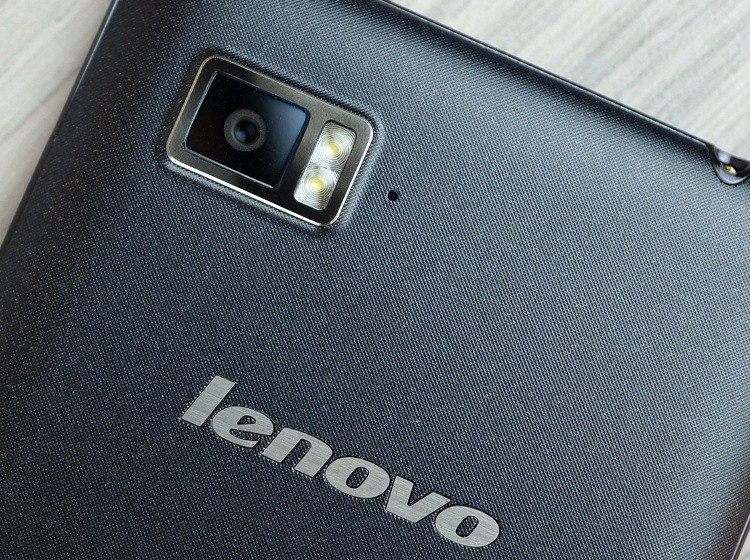 The camera features the ability to shoot Full HD-video, the module allows you to take pictures while recording video. Focus when zooming is not configurable.
Wireless interfaces Lenovo Vibe Z
The smartphone works on all GSM-bands. Signal keeps confident difficulties connecting mobile internet was not. The speaker volume, you can hear the caller's voice, even in the subway, though the sound is quite unpleasant distortion. In this companion on the sound quality was not complaining – it looks like bugs in the noise reduction. Vibrate could be more powerful, especially in such a large machine.
Needless to say, there is WiFi-enabled and 802.11b, g, n, and the function has WiFi Direct, and Bluetooth 4.0. Nothing to complain about, everything works. Surprised only lack of support NFC.
Speed of finding GPS signal tested in the standard Google Maps. Location determined fairly quickly, complaints to the module has not arisen.
Autonomy Lenovo Vibe Z
Battery on a smartphone has a removable, capacity 3000 mAh. Lenovo has added its energy conservation manager, where you can monitor the current state of the battery and the expected time for different loading conditions.
In playback mode, 1080p video with maximum brightness and volume set on average a little over five hours.
Hour game Asphalt 8 with automatic brightness adjustment cost about 30% battery charge. At output you get about three hours of continuous gameplay, and do not forget about the heat.
In the read mode with low lights machine lasted a little more than 12 hours.
With an average daily load (15-20 minutes of talk time, half an hour of games, about 30 minutes in the net) smartphone will be enough for a day of work. The result is not very rosy, in today's hero of the energy lags behind many decisions on the same technological base.
Results Lenovo Vibe Z
Updating "chassis", Lenovo brought her child to the level of really top devices. Good screen, excellent performance, low weight and slim body – all to be on par with competitors. However, if we consider the device in detail, it is not so clear. Metal housing lost and became thicker, having lost in this part of the identity. Operating time is significantly inferior to peers on the same platform. Not enough internal memory – and no expansion slots. Finally, problems with overheating. Position makes the price on the Lenovo Vibe Z, which has remained at a low level – officially 555$. For this money, the buyer gets a powerful device capable of performing any task, albeit with minor reservations, which are important not for everyone.
Read another very interesting article about alternative energy of the Sun, water and air.