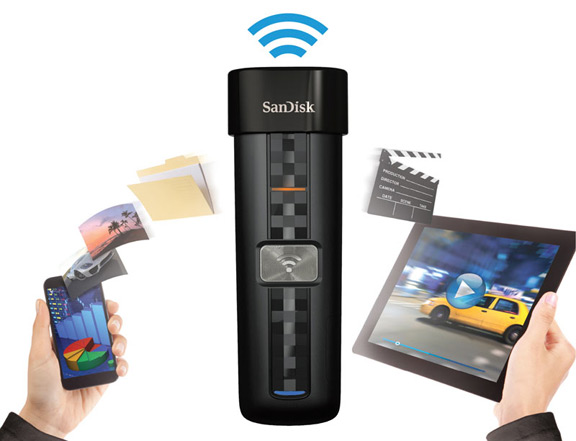 SanDisk presented a series of wireless flash drives. Initially, the line includes devices Connect Wireless Flash Drive (designed as a compact fixed storage) and Connect Wireless Media Drive (designed as a "stick"). These new products are positioned as the next-generation solutions for content sharing between mobile devices.
"Flash» SanDisk Connect Wireless Flash Drive can have a capacity up to 32 GB. It allows simultaneous wireless connection to a variety of mobile devices and computers to store data, providing public access to them, and streaming content. The complete battery capacity is sufficient to operate in stand-alone mode for 4 hours under continuous streaming data.
The device SanDisk Connect Wireless Media Drive is designed for use while traveling. With it, you can take on the road with a large collection of music, movies and photos. In this case, the built-in storage capacity can reach 64 GB. Additionally, there is the possibility of increasing the storage capacity with memory card formats SDHC / SDXC. Complete battery can operate in standalone mode until 8:00. Novelty can simultaneously connect to eight different mobile devices and to carry out simultaneous streaming of five HD movies.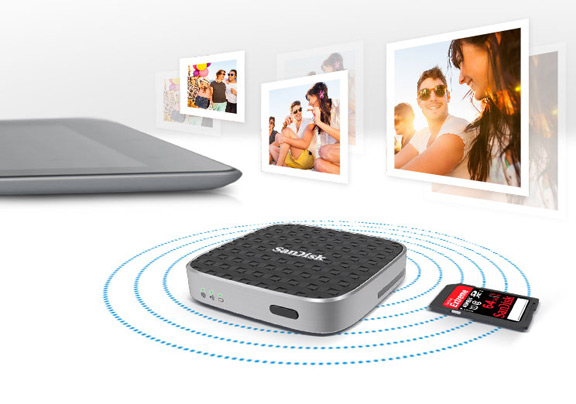 The drives come with built-in router, so the user does not need to install WiFi-router for carriers. Wireless Series storage SanDisk Connect is compatible with iPhone, iPad, iPod touch, devices for Android, as well as the Mac and PC. Special applications are available in the App Store and Google Play.
Price SanDisk Connect Wireless Media Drive declared at $ 80 and $ 100 for a version with capacity 32 and 64 GB respectively. Wireless "flash card" will be priced at $ 50 and $ 60 for a model with 16 GB of memory and 32 GB.
Read another very interesting article about alternative energy of the Sun, water and air.