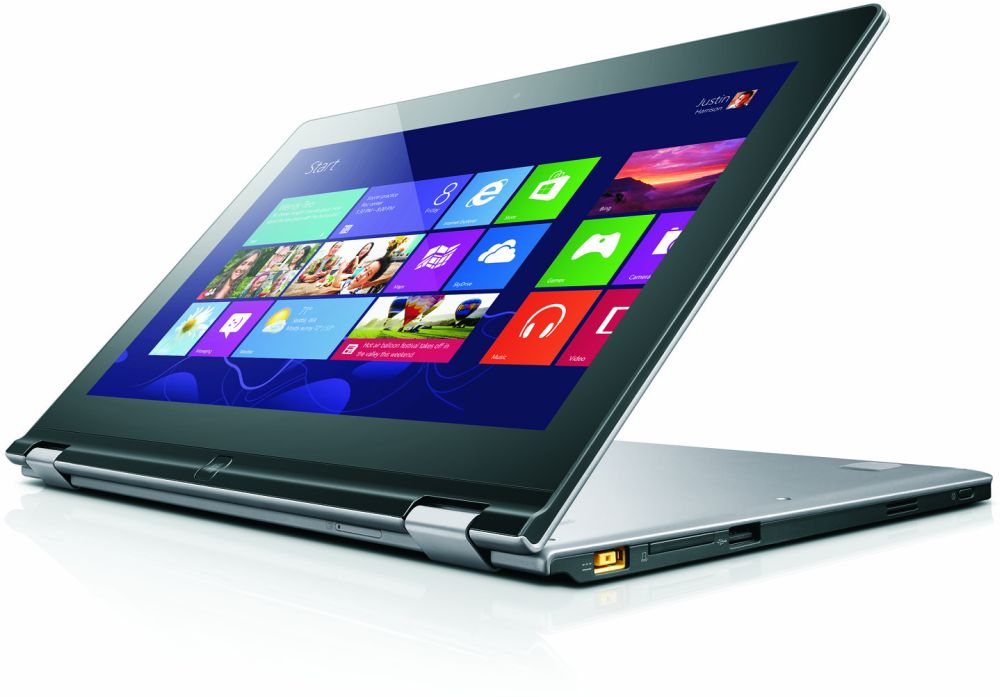 Lenovo IdeaPad Yoga 11s – this is a new version of the ultraportable Lenovo Yoga. This laptop is built on the Intel 3rd generation Core i7. With its portability, it has a relatively good performance, which is quite important for those who work a lot, not only at home but also on the move.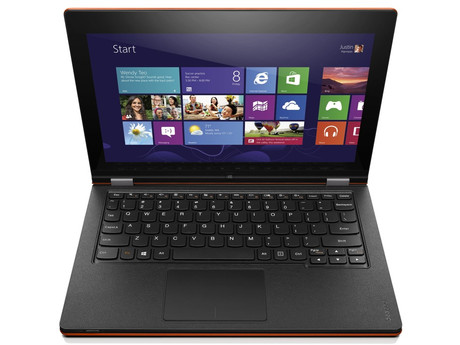 Design
The concept and design of the device remained without significant changes. The laptop still goes into tablet mode by lifting the lid at 360 degrees. The benefit cap rests on strong hinges that do not just give the impression of reliability, but also firmly fixed monitor. The cover has an overlay of high quality Soft-touch plastic, which flaunts a small company logo.
Interior laptop in black and also has a Soft-touch finish. With this solution, the computer looks really expensive, and work on it nicely. The frame of the monitor is also made in black, and on the bottom frame is the button Windows to work in tablet mode.
Dimensions in Lenovo IdeaPad Yoga 11s are quite small: the diagonal of 11 inches and a thickness of 17.5 mm, its weight is 1.37 kg. But if we compare the figures with the usual Yoga 11, the weight of our devices will be a few more.
 
Input Devices
Lenovo Yoga 11s has a small but comfortable keyboard with nice-looking rounded keys. Despite its small size, work on it was pretty comfortable. Shallow planting key here is, perhaps, the only drawback, which can be used for everyday use. In general, for the road conditions is fine.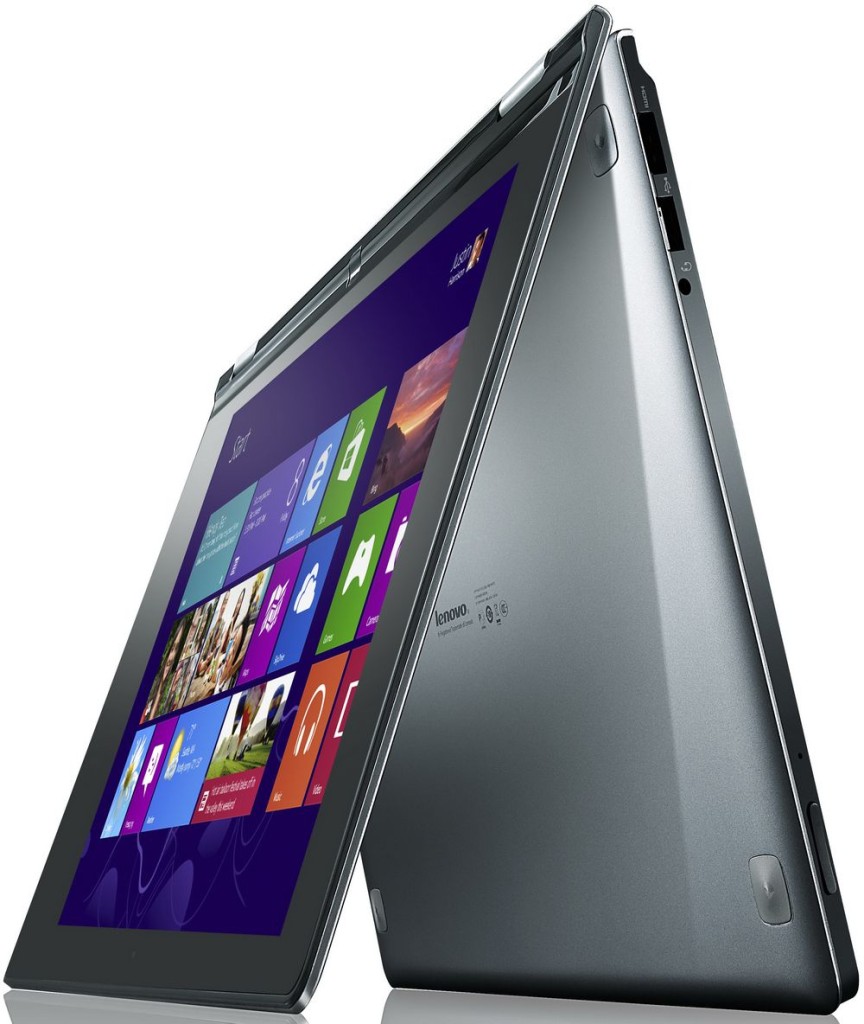 In tablet mode, you will use the touch screen, which has a pretty clear navigation, and also responds well to the touch screen as an ordinary tablet. In addition, it supports new gestures that let you work in the tiled menu.
Because of the size of the computer, the touchpad Yoga 11s in a small but comfortable. It has a good sensitivity and a matte finish, which ensures a good grip with a finger. Also, the touchpad has a good accuracy and high input sensitivity.
Screen
IdeaPad Yoga 11s equipped with an acceptable screen for 11ti inch laptop. With its 11.6-inch diagonal resolution is 1366 X 768 pixels. Although by the standards of the tablet is not such a high figure. In this case, the screen has all the advantages of IPS features, such as wide viewing angles and color reproduction is very good. The contrast range is quite wide, although there are screens with better contrast. Also worth noting is that the screen IdeaPad Yoga 11s has a rather high level of brightness, so you can without any significant difficulty to work outdoors.
Performance
As mentioned earlier, IdeaPad Yoga 11s is powered by the Intel Core i7 third generation, namely the Core i5-3689Y with a clock frequency of 1.5 GHz. This solution is relatively productive for such a computer, although it is now possible to buy such a device with a more modern meat. For example, the processor generation Haswell.
In addition to the Core i7, IdeaPad Yoga 11s has 8 GB of RAM, Intel HD4000 integrated graphics and a solid state drive of 256 GB.
Interfaces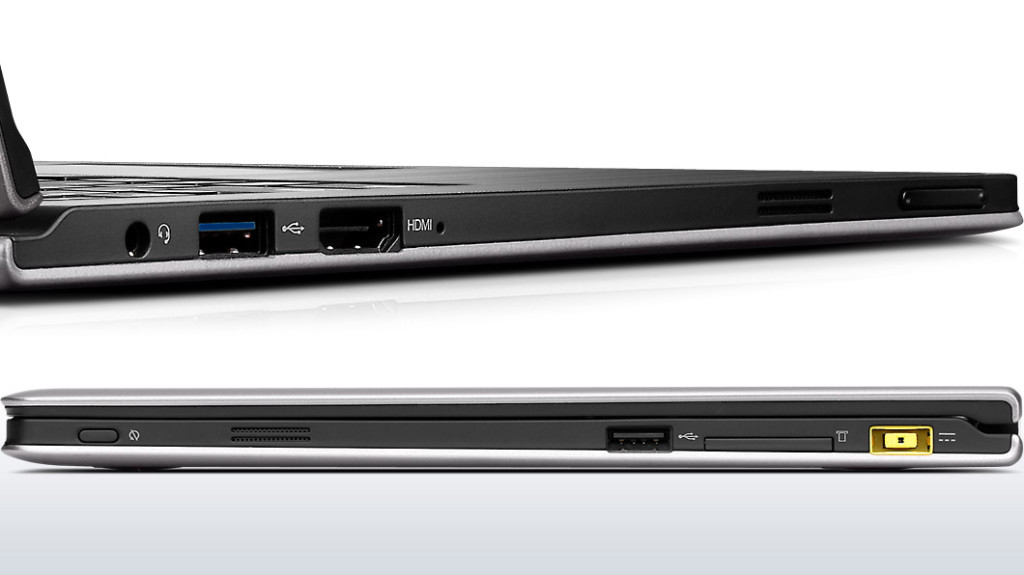 On the left side of the IdeaPad Yoga 11s is a combined 3.5 mm audiodzhek, USB 3.0, the HDMI video connector and the volume rocker. On the right side is the key lock screen rotation, another port USB, this time 2.0, card reader slot and socket for the charger.
 
Verdict
IdeaPad Yoga 11s is relatively inexpensive portable solution. How important is for you to solve the laptop transformer only to you. However, it is worth noting that Lenovo IdeaPad Yoga 11s have an average performance, good design and screen, as well as a small but comfortable keyboard, which is always better than a flatbed docking keyboard.
Read another very interesting article about alternative energy of the Sun, water and air.