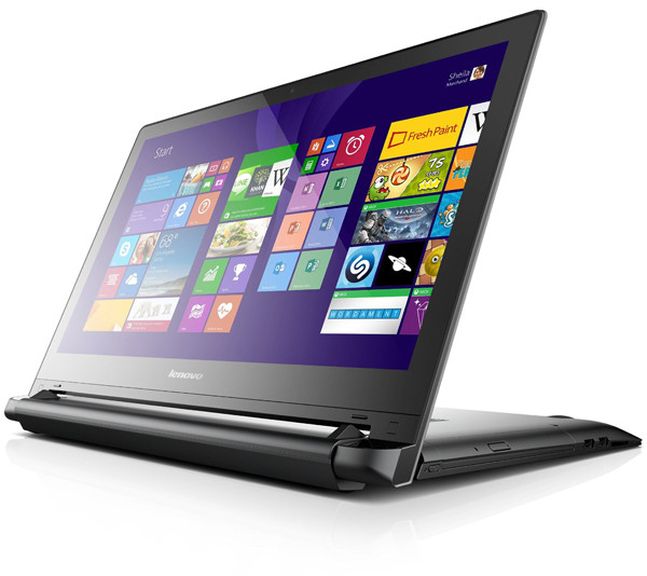 Model Lenovo Flex 2, which has a large touch screen with a diagonal of 15.6 inches, a built-in DVD-burner drive and sleek black case, could be quite a good acquisition for the money that ask for it. But a weak battery, not too high performance, dim the display components and Wi-Fi, operating at 2.4 GHz, certainly will keep on buying many potential customers.
Like other members of the family of Lenovo Flex, Flex 2 model can be used in two modes: as a standard notebook computer and a tablet stand that is the part of the device on which the keyboard. The second option is useful when watching movies – especially on a folding table in the plane – and making presentations to people sitting in front of you. The device weighs 2.6 kg pretty decent, creating a sense of strength and reliability.
Flex 2 dimensions are large enough to accommodate a full-size keyboard with numeric keypad keys, but the keys Chiclet seem too flat and slippery – not the best solution for fast typing. The touchpad below the keyboard is quite slow.
The set of interfaces can be considered the standard for a budget laptop computer, two USB 2.0 ports and a single USB 3.0; HDMI-out; Interface Gigabit Ethernet; memory card slot and headphone and microphone. DVD-RW drive is located on the right, and the stereo speakers are on the bottom (a pair of rubber feet large enough immobilizes them on the surface of a table when Flex 2 is used in a portable computer). Webcam with 720p during my tests gave out a pretty good image and compensate for the lack of illumination during calls via Skype.
Run-performance
Model Flex 2 is equipped with a processor Intel Core i5-4210U, RAM type DDR3 / 1600 6 GB hard drive and a hybrid having a volume of 500 GB and a rotational speed of 5400 rpm. Built-in flash memory drive 8GB helps to speed up your computer. Components are not the most productive, and the test results quite match what you'd expect from a computer in this price category. In the test, Laptop WorldBench 9, he scored 50 points. Not the worst performance among budget laptops, but it is two times lower than that of the chosen as the reference version of the model Dell XPS 15 equipped with a processor Core i7-4702HQ, 16 GB of RAM and dedicated graphics.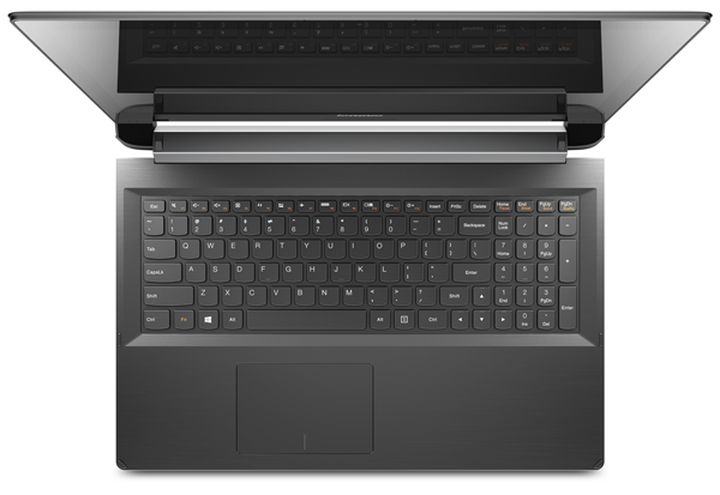 In game tests your Lenovo also showed fairly mediocre results. But his weakest point is the length of battery life. Despite the statement in an advertisement seven o'clock in the course of the exercise test laptop on battery power only about three hours. In this case, the duration of the battery life would have been even less, if we set the screen brightness to the normal level for such tests to 200 candelas per square meter. But the maximum screen brightness Flex 2 does not exceed 180 candelas per square meter. Accordingly, the image seems to be quite faint compared to most modern laptops. If dim even slightly, the picture completely loses paint.
Lenovo is known for its excellent keyboard, so doubly a shame that in this case keyboard obviously leaves much to be desired.
Disappointing and equipment Flex 2 adapter Wi-Fi 802.11n, operating at a frequency of 2.4 GHz. Not to mention the fact that the new 802.11ac standard, this adapter does not support connecting to congested networks in the 2.4 GHz band is unlikely to please users who live in places where the number of devices have to share among themselves the available bandwidth – in densely populated areas and hostels, for example.
Perhaps the model Flex 2 will attract the attention of people who are budget laptop with a large display is needed for making short trips (home office) and the implementation of routine business tasks. Those who moved longer distances, you need a laptop with longer battery life, interface, Wi-Fi, operating in the 5 GHz frequency band, and a higher quality display.
Model Flex 2, which no power adapter weighs 2.6 kg, you would not want to carry over long distances.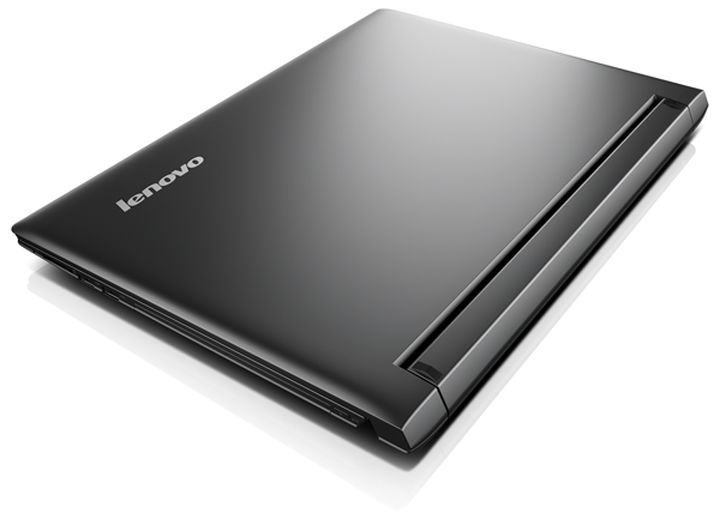 Pluses:
good computer with a screen this size ratio between price and performance;
Availability of writing DVD-drive;
the ability to use in tablet mode on the stand and laptop.
Disadvantages:
disappointing duration of battery life;
insufficient brightness of the display;
Adapter Wi-Fi, supports only 2.4 GHz.
Findings
Model Lenovo Flex 2 is equipped with a large touch screen that rotates 300 degrees, writing DVD-ROM drive and hybrid hard drives. And all of this is offered at very reasonable price. The disadvantages include a low duration of battery life, weak display brightness and lack of support for Wi-Fi networks in the 5 GHz frequency band.
Read another very interesting article about alternative energy of the Sun, water and air.