Xiaomi Piston v2 rightly received many accolades, because of price / quality ratio is still one of the best models on the market. But time does not stand still, and manufacturers are a novelty, it was logical to expect the evolution of "caps" this year. It happened, Xiaomi Piston v3 already sold full, and we will understand how well the headphones come in this time, and whether they are a worthy successor to the previous version.
Package – Xiaomi Piston v3
Xiaomi Piston third generation delivered in a plastic case, inside which is a rubber wrap, which this time did not smell of chocolate, and beautifully planted with three pairs of ear cushions.
Design, quality materials – Xiaomi Piston v3
If all the previous headphones company observed a similar style, the new plugs are made completely in a different manner, albeit with similar elements.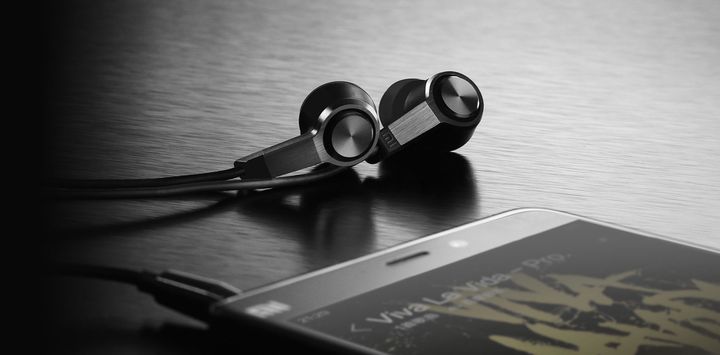 Cable sheath tissue remained, but otherwise it's the other headphones, with a new design and ergonomics.
The inside of the bowls made of plastic, metal exterior of relief – such promptness looks great and is lightweight. The remote control is also made of aluminum with a barely noticeable relief. Plug straight and has a rubber boot to prevent bending.
Ergonomics – Xiaomi Piston v3
Everything I like in the past, "Pistone", but landing in his ears uncertain because of the general form of bowls themselves. The novelty of this problem is solved Xiaomi and headphones sitting tenaciously because now form a model with a bend and the cup goes in the ear like a glove.
There is only one drawback – inconvenient to listen to music with a wire behind the ear because of the ergonomically shaped bowls and proximity remote control to the right earpiece.
But what is worth praise for is the minimum weight, so many hours of use did not bring any discomfort.
Sounding – Xiaomi Piston v3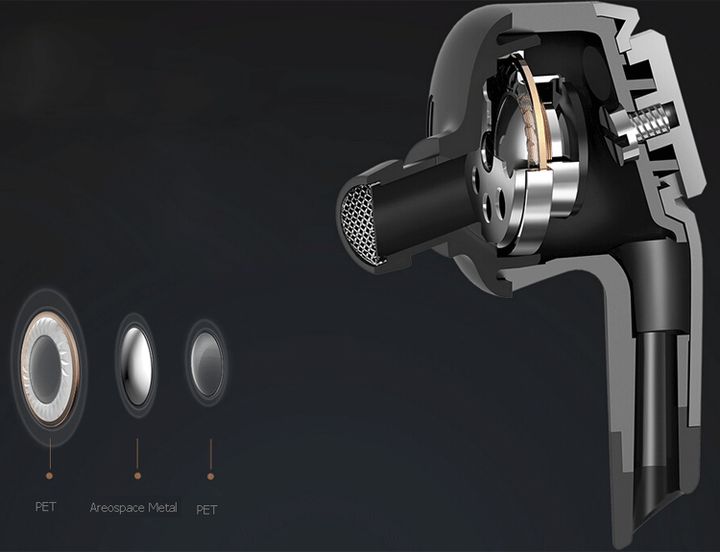 In comparison with the past "pistons" sound news has not changed much, but became fresher, more dynamic and broader. Headphones very clearly transmit those little things that build any composition. Typically, in such a gag for the price it plays only a "base", but here are harmoniously combined and detail high, medium and low frequencies. There are a certain lightness and ease of the sound that is characteristic of an open model. Still others "caps" excellent shake almost any modern smartphone, even though the fact that the resistance is at around 32 ohms and sensitivity of 98 dB. Microphone copes well with its task and the sound is transmitted efficiently. Soundproofing can listen to music in noisy places is not lifting up the volume to maximum.
Results – Xiaomi Piston v3
Previously, among the gags in the price range up to $ 30 brightly allocated Xiaomi Piston v2. Unfortunately, now the second "Pistone" will have to give way in its class, because of a combination of factors Xiaomi Piston v3 surpass the previous version. The model is more ergonomic, light and changed externally. The sound was also a bit fresher and have more details, but the overall sound of the serious advantages to the past generation there.
Liked Xiaomi Piston v3:
+ Appearance
+ The minimum weight
+ Ease of use
+ Remote control with three buttons
+ Sound
Don't like Xiaomi Piston v3:
– No
Source: xda-developers
Read another very interesting article about alternative energy of the Sun, water and air.