There are several questions when buying a new smartphone. One of them is: what are the most powerful processors? Although analyzes and benchmark on which processor is faster you need to decide yourself which is more suitable for your purposes.
Mobile Processors: What You Should Know
The processor is one of the main part of smartphone. But what is it that makes one processor faster than another? The clock speed (GHz) or the number of cores is not everything. There are many other things you can read in specifications table of smartphones.
SoC (System-on-Chip) consists of several components. It includes the central processor (CPU), graphics processor (GPU), LTE modem, multimedia processor and processor for safety signals. Such a variety of features make it very difficult to talk about "the fastest mobile processor".
Comparison of the fastest mobile processors
We will see measurements of GPU and CPU and will tell you what Android devices have faster processors.
ARM architecture CPU: The common denominator in mobile processors?
The trick is not in the sequence of chips, but mainly in its composition. Samsung Galaxy S4 successfully applied design ARM big.LITTLE. This was the union of two groups of different processors within a single processor. The first group of cores (Big-Cluster) has four high-performance cores, meanwhile, the second group called LITTLE-Cluster has four parallel cores less power.
LITTLE- Cluster is responsible for tasks in the background, while the big-cluster is activated only with minor tasks because of their high energy consumption.
The speed of the four cores makes the user feel that your smartphone is ready whenever you need. Big.LITTLE type processors become the standard for many smartphones, even mid-range devices.
Our measurements have shown that Exynos 8890 is fastest mobile processor. Despite not provide maximum CPU performance, it is perfect for playing games that demand high quality graphics, which places it on par with Nvidia Tegra X1.
GPU: Are there big differences for games?
With Nvidia Tegra X1, the manufacturer NVidia provides the graphics processor (GPU) to market fastest smartphones. The list of compatible games is growing daily. Nvidia has a wide range of games in Play Store with its GPU support.
Android devices with Nvidia GPU:
Nvidia Shield Tablet
HTC / Google Nexus 9
Nvidia Shield (Android TV)
Google Pixel C
You can see the difference between a slow or fast GPU when playing a very recent game in a pretty old smartphone.
According to benchmark 3DMark, Samsung Galaxy S7 and S7 Edge in its American version with Snapdragon have the fastest GPU among Android devices. OnePlus 3 is a good alternative for those looking for a similar performance for gaming. My final recommendation is Google Pixel C, for those who do not want to stay without good graphic quality.
Snapdragon 820 and 821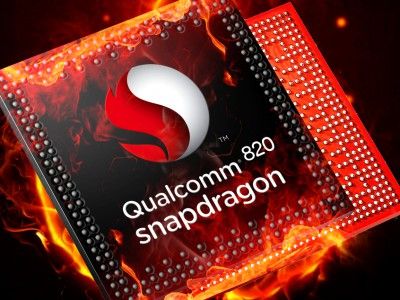 Snapdragon 820 quad core is faster than Snapdragon 810 with eight cores. Its secret lies in its recently updated Hexagon processor and optimization of machine learning algorithms. This brings improvements in performance of camera and increases the amount of photos.
Google Pixel is one of the first devices that use its new features. The chip does not bring many surprises as comparative analyzes, even though its performance in video games is quite good with quality ranging common features such as pictures.
Samsungs Exynos 8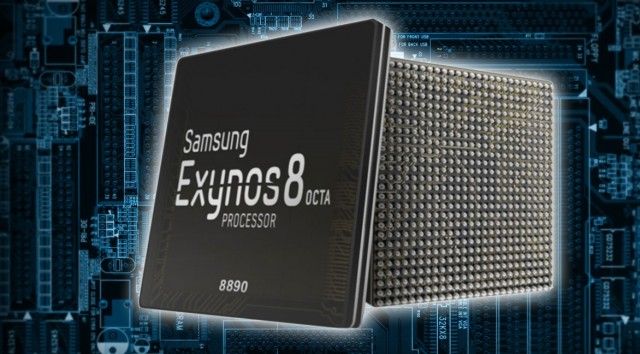 Samsung has added its second victory with Exynos 8890, being the fastest mobile processor to date. However, processor is not the only reason the Galaxy phones are so fast. UFS type flash memory, which patent is unique to Samsung, makes the charging time is shorter. Moreover, this technology is already used outside the Galaxy series, mainly in OnePlus 3 and Google Pixel.
MediaTek Helio X30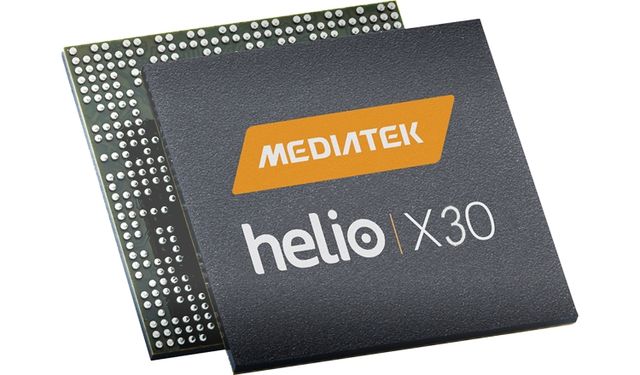 MediaTek has become a serious competitor to Qualcomm and Samsung. Helio X30 has not yet officially hit the market, so we do not know its specifications, but expect good results.
Conclusion
Galaxy S7 smartphones with Snapdragon 820 or Exynos 8890 are equally fast. Huawei Honor devices and their HISILICON processors are also great for everyday tasks, but less suitable for gaming due to the high consumption of resources.
However, in addition to the processor, Flash (internal) memory plays a decisive role in the speed of performance smartphone. So, smartphones like Google Pixel, OnePlus 3, Samsung Galaxy S6 and later, as well as Huawei and Honor, offer the best possible performance.
Read another very interesting article about alternative energy of the Sun, water and air.