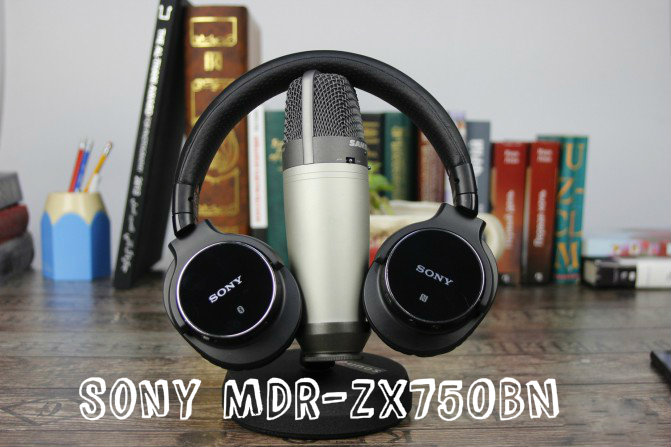 Many of us are already struggling as it is possible to go out without headphones. And this is understandable, because it is more pleasant to listen to your favorite music tracks, rather than learn the subway about all the problems of others. All anything, but most headphones are not able to block out noisy metropolis, without twisting the volume to maximum. For such purposes, the technology was developed digital noise reduction, which just have a Bluetooth-headset Sony MDR-ZX750BN. Let's see if you can get pleasure from listening to music in noisy places.
The semi package looking at us a couple of cups of the headphones in the unfolded state. Opening the box, you can find yourself Sony MDR-ZX750BN, cable mini Jack 3,5 mm, USB-cable and an impressive package documentation. Cover, unfortunately, is not supplied.
Appearance, quality of materials
Design recognizable and similar to many models from Sony, for example with studio headphones MDR-V6 or recently the monitored MDR-1R . We were on the test unit came in black, on sale also features a white version.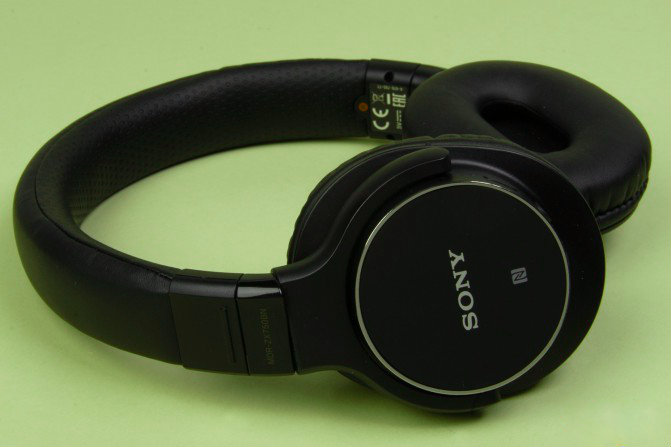 Ascetic appearance, but in any case not boring – a model made entirely in monochrome version, including color elements only diodes and designation of the right cup.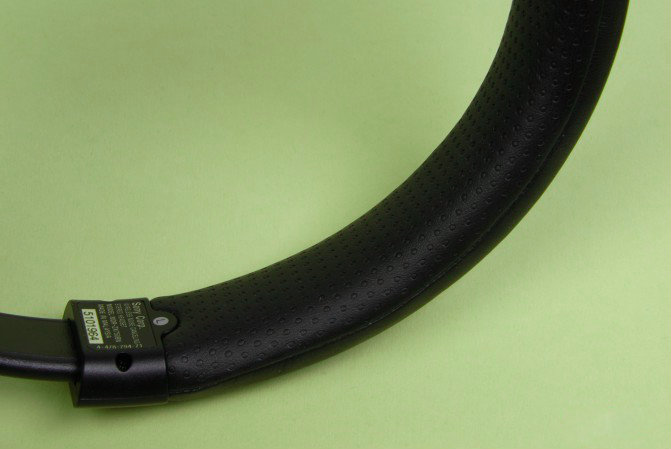 Headband and ear cushions covered with leather substitutes, and everything else is made of matte plastic, except bowls, because they are shiny and glossy.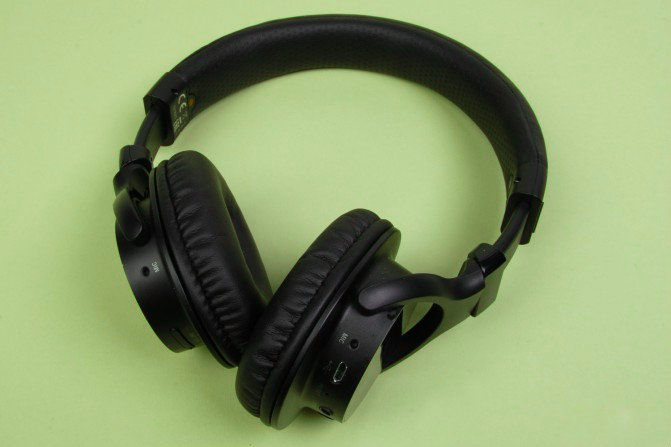 Let all made of plastic, but the quality of the material at a high level. The assembly also not cause any complaints – all the parts fit together without gaps, do not hold together and not fall off. Taking Sony MDR-ZX750BN into the hands of the impression that before you a quality product.
Ergonomics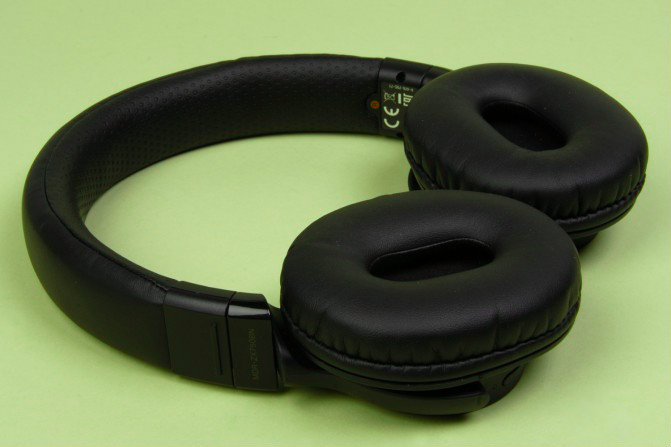 The model under consideration has overlaid form factor with ear pads do not cover the ears. A comfortable position on the head was found on the expiration of a few seconds, and then I forgot that I had headphones on his head. The headband is absolutely no pressure on the head, and turning bowls allow you to take any shape. The size can be adjusted from the smallest to the greatest extendable through the arc. Dimensions and weight are also quite acceptable for everyday use, there is no feeling that you have on your head is large and heavy device. Claims to the ease of use there is absolutely no.
Sounding
On model page on the official website Set slogan – "Satisfy your thirst for bass." And so, in principle, can be described sound Sony MDR-ZX750BN – bass very much. Since the model can be used as a classic wired headphones, thanks to the 3.5mm audio input, the first test was performed, where the player has performed computer and DAC headphone amplifier Asus EONE MKII Muses.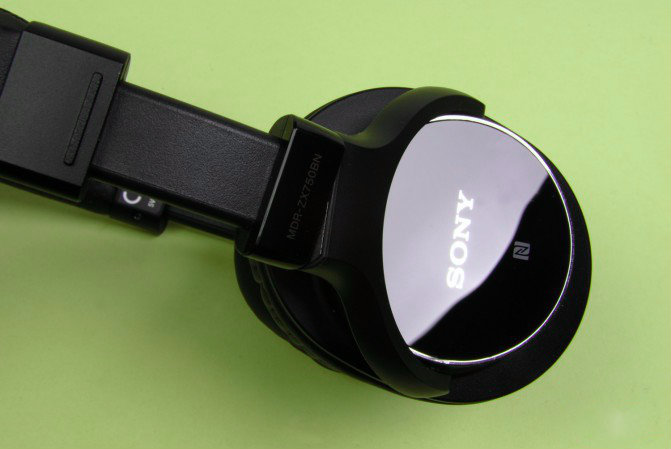 After listening to the test tracks in WAV and FLAC happened next impression – stereo image in the test headphones is worthy, but all the tools somehow blurry, albeit good distinguishable. The high frequency range was too muted, but the low direct zapolonyayut all stringy smoke, especially in the compositions can be heard with a strong bass line. In principle, the sound is pretty good, both for Bluetooth-headset, but if you compare in sound with decent wired version for the same price, which is about $ 100 at the time of this writing, the Sony MDR-ZX750BN will feed back.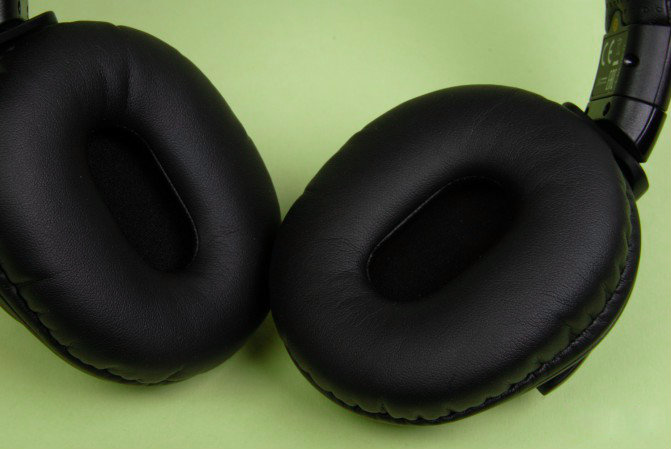 Now disconnect the headphones from the DAC and go to a noisy place, say the subway. And here we do get an advantage over many models. Yes, I'm talking about the digital noise reduction technology, which works just fine still. No, you do not think all the noise did not go, but suppressed the basic range of all kinds hum, making it much easier to listen to music even at low volume. So Creative Aurvana Live! in a relaxed atmosphere superior sounding Sony MDR-ZX750BN in all respects, but as soon as you find yourself in a noisy environment, all detailed sound just disappears. But the hero of our review all completely different – the sound is similar to that in noisy environments that quiet.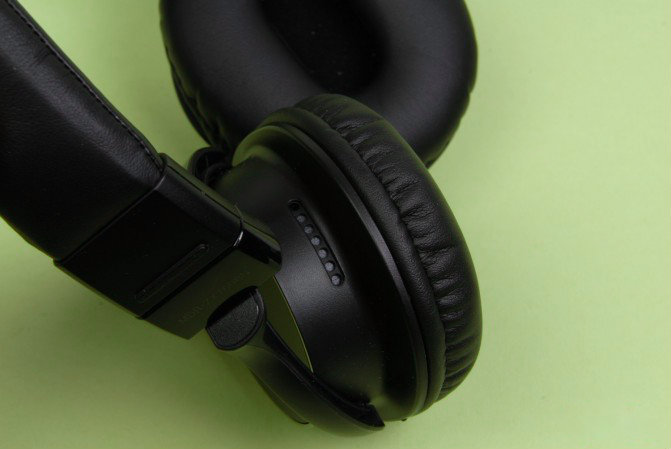 It is worth to mention one problem with shupopodavleniem – it's a breeze. Microphones that capture all the background noise for the subsequent inversion of them are on the front bowls, so collect the sound created by the wind. Squelch attempts to remove it and creates a strange noise that detracts from the listening position. Fortunately, there is a button which is in seconds activates or deactivates the active noise reduction. Also, at a minimum volume listening with Bluetooth heard faint noises that may be due to the specifics of wireless technology.
Functionality
Here Sony MDR-ZX750BN, so to speak, "full stuffing". Judge for yourself – headphones have such wireless technologies like Bluetooth and NFC, digital noise reduction system, built-in microphone, the ability to work in wired mode, support aptX and controls on cups. Model connects to other devices or via a Bluetooth interface or Present phone-enabled NFC.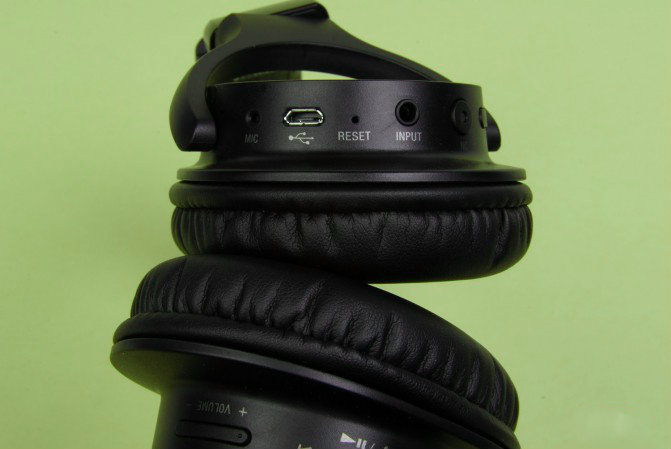 Controls on cups are easily blind due to the convex shape. With these headphones, you can control the music player and take calls, is responsible for what three-way joystick on the right cup.
The device two microphones are used for conversations and digital noise reduction. When communicating voice is transmitted clearly and without distortion, but the sides sometimes complained of a short failure, which may be due to noise around us.
Autonomy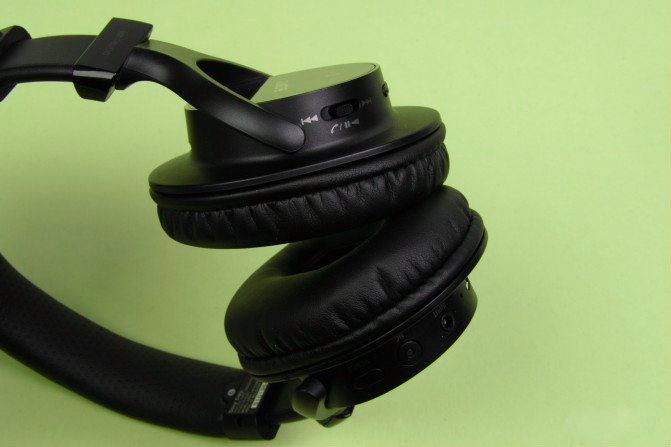 The manufacturer claims that when listening via Bluetooth-enabled connectivity, and active noise canceling Sony MDR-ZX750BN able to work up to 13 hours. We went out a little different result, namely 11 hours and 20 minutes at a volume of 12 of the 15 divisions. Charging the same lasts two and a half hours from the complete USB-cable.
Results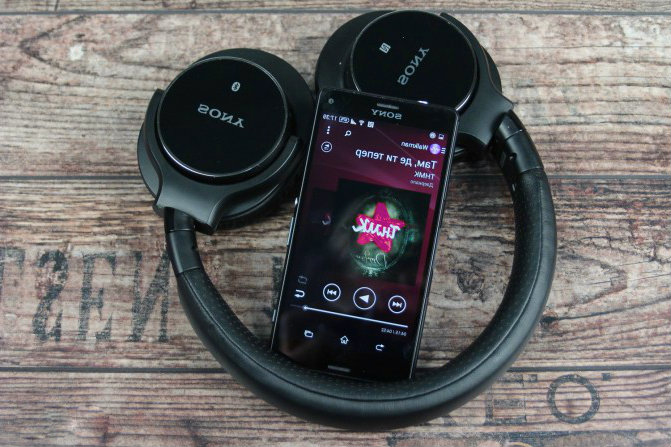 So, for $ 100 we get a stylish Bluetooth-headset with active noise cancellation system, a classic design from Sony, good functionality and good sound in any location. Sony MDR-ZX750B practically perfect solution for listening to music on the road, because the noise really is eliminated, thus allowing you to enjoy the sound. If you are looking for a wireless Bluetooth-headset with a microphone for your smartphone, then take a look at this model.
Read another very interesting article about alternative energy of the Sun, water and air.