Every Android user may forget password or unlock pattern. Many people run to a service center with such problem. But we will help you save time and money, and tell you how to do Sony Xperia P hard reset.
Hard reset can help you not only to bypass the lock screen, but also solve many software problems, such as bugs, rebooting, errors, etc.
Please note this article is useful for owners of all Xperia smartphones.
Sony Xperia P hard reset: four methods
First method
First, you need to press emergency call button. On the keyboard that appears, enter the code:
After entering the last character you will see service menu. It is also called engineer menu. Here, select «Service Tests».
In the list that appears, scroll to «NFC». Then we are interested in subparagraph «NFC Diag Test». It runs a diagnostic test. Wait until it ends, then click on the button "Home".
That's all! This trick works on all Xperia phones, including Xperia P.
Second method
If the first method does not work on your device, then PC Companion program will help to make a Sony Xperia P hard reset. It's 100% method that restore your phone even from "brick".
Third method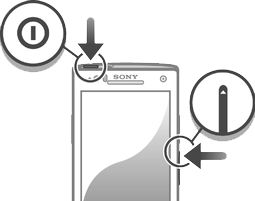 This method is not really Sony Xperia P hard reset, but rather a hard reboot. As you know, the battery Sony Xperia P is not removed. It means that you cannot remove the battery from your smartphone, if device does not respond to pressing.
You need to press hot key to restart Xperia P. It is necessary to hold down Power button + Volume Down button. After some time phone will restart and everything will be fine.
Fourth method
And the last method to restore your phone is hard reset from Recovery mode.
Turn off your phone.
As in the previous method, you need to press and hold the following key combination: Power button and Volume Up.
When you will see Android robot, you may release buttons.
Then recovery menu will appear. You need to select "Wipe data/factory reset".
After that you need to confirm to delete all personal data, including photos, apps, contact, etc. Select "Yes – delete all user data".
And the last step is to restart phone. Select option "Reboot system now".
So, these were all methods to restore your phone and make a Sony Xperia P hard reset.
Read another very interesting article about alternative energy of the Sun, water and air.