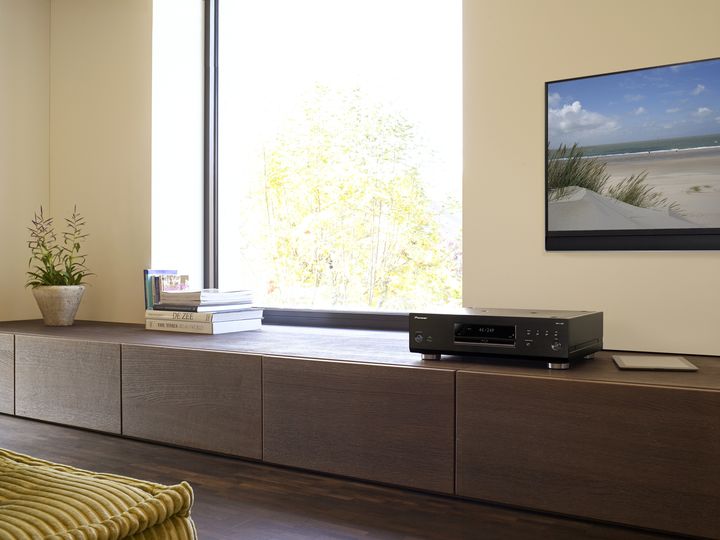 Blu-ray-player reference level from Pioneer, we have not seen for several years. More specifically, seven years. Now we finally get to know the heir of a five-star 2008 model, BDP-LX91 – BDP-LX88.
This versatile player plays not only Blu-ray-discs, DVD- and CD, but also SACD and DVD-Audio.
Equipped with Pioneer generally inferior to Oppo BDP-105D. It has two HDMI-output. Namely, coaxial and optical outputs, stereo analog (balanced and RCA) and two USB-ports. But no headphone jack and other digital inputs in addition to USB. And it's a shame because the built-in DAC is very good – it's the same ESS Sabre 32 ES9018 DAC, that of the Oppo.
Features of the Pioneer BDP-LX88
The list of built-in network services is limited to Picasa for photos and YouTube for movies. Neither Netflix, BBC iPlayer or not provided. They will certainly find your AV-receiver or TV. Yet their absence is sad.
Pioneer BDP-LX88 supports all popular music formats. And as DSD 2,8 MHz and PCM up to 24 bit / 192 kHz.
As you would expect in this price range, it reproduces 3D converter and includes Ultra HD 4K for upsampling content.
Strong and high-quality housing and a stylish front panel makes a good impression. Simple on-screen menus are clear and easy to use. Remote control somewhat overwhelmed, but the backlight allows you to see all the right buttons in the dark.
The quality of the picture on the Pioneer BDP-LX88
Playback quality Blu-ray-Disc also excellent. The contours are clearly drawn, texture detailed, color and natural skin tones. But although a little cooler neutral. The motion passed with confidence, very little noise.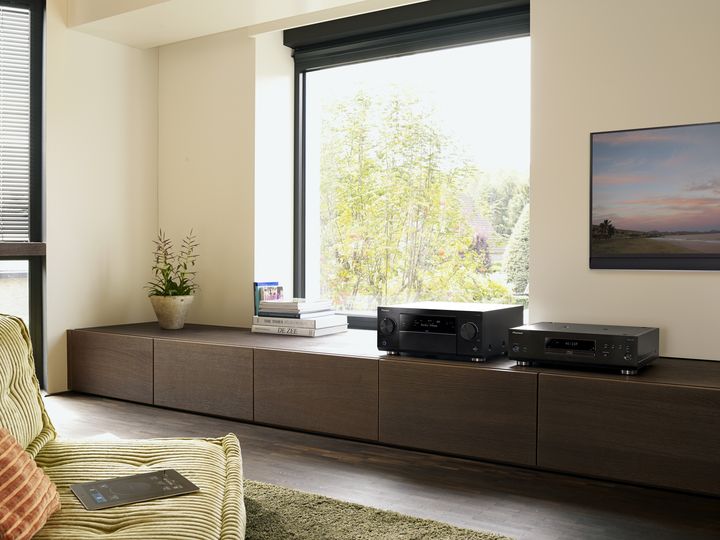 DVD playback is not less than pleased. In the movie "RoboCop" in 2014, we noted sharp contours. The natural color palette and high enough detail. One of us even suggested that we watch Blu-ray-drive.
In the Player Pioneer BDP-LX88 is very accurate and detailed sound. And the scene – a little more modest in size than the Oppo BDP-105D, but more focused. The impression of the action scenes enhanced elasticity and detailed bass. Explosions hearty and powerfully, by Oppo they seem to be somewhat more sluggish.
The sound of the Pioneer BDP-LX88
Unfortunately, the sound quality of music in stereo disappointing. Despite the decent detail, it is not so high as to abandon the specialized CD-player. "Moonlight" by Debussy performed extremely tough and bright. And Pastime Paradise Stevie Wonder lack the necessary sophistication and meticulousness in exploring the dynamics.
If we talk about movies, the choice between the Oppo and Pioneer depends on personal taste. It is not enough high-quality stereo sound makes us lower assessment Pioneer BDP-LX88. Since the Oppo BDP-105D more even quality and a complete equipment.
Rating: 4
Pros: Clear and detailed picture; workmanship; application; accurate sound in the movies; tight elastic bass
Cons: Small stream functions; sound little bit poor; quality stereo to low
Conclusion of the Pioneer BDP-LX88
Player Pioneer BDP-LX88 is very good for movies, but CD playback does not hold.
Source: Pioneer
Read another very interesting article about alternative energy of the Sun, water and air.