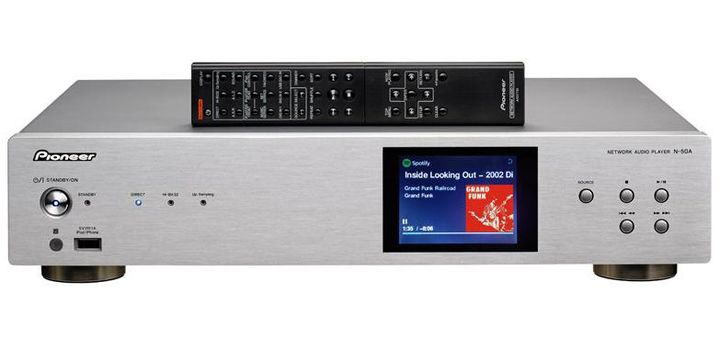 In 2012, Pioneer released the N-50 player – he was so good that the two years of our honored with awards. New Pioneer N-50A – a rare case when the sequel better than the original one is only a list of functions is already talking about mnogom.N-50A is able to work with a variety of sources. Support DLNA certified, you can connect to your home network to a variety of devices – from the server to the NAS-smartphone. USB-port type A allows you to play music from iPod, iPhone, external hard drive or flash drive, and port type B – connect to your computer.
There is also a Spotify Connect and Internet radio; AirPlay is useful to owners of devices Apple. And if that's not enough, there are optical and coaxial digital inputs. To use Wi-Fi or Bluetooth will have to buy an adapter. List of formats is impressive: MP3, LPCM, WAV, WMA, AAC, Apple lossless, FLAC, AIFF, and DSD. Support for HD-audio formats to apply to 32-bit / 192 kHz (5.6 MHz for DSD). Whatever you suggested N-50A, it certainly handle it.
But most impressive is the quality of its sound. RF inherent confidence and control, average range – a balanced and detailed; the weighty bass does not seem sluggish. Changing the pitch is quite authentic.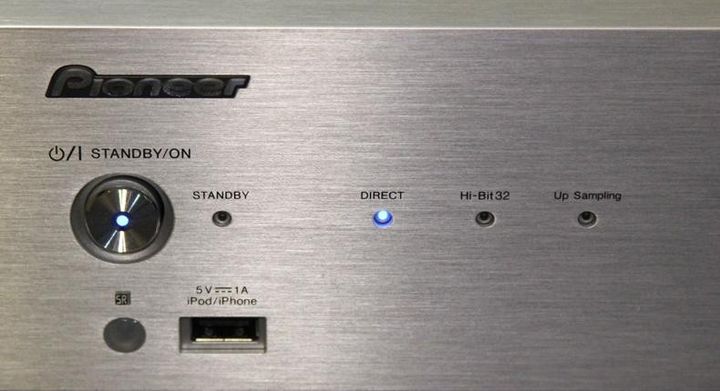 At Pioneer groovy and very rhythmic sound with Continuous dynamics. Expressive voice; it is worth noting the high quality of the attack – a combination of energy and accuracy of any music makes delicious.
Excellent detail and high purity ensure enviable meticulousness. Voices and instruments are placed precisely on the volume and a large music scene.
If you like to experiment with a sound mode you're in luck. Mode "Audio processing Hi-bit 32" bit of the input signal increases, tending to make for his form more smooth, close to the analog. "Upsampling" lifts it up to 192 kHz; it can be called "artificial HD». The sound becomes more detailed but more "sleek" and less dynamic.
To play back files of low quality with a strong compression function is "AutoRecover sound." It acts on the qualitative tracks: the sound becomes less clear, so it is hardly used it.
We really liked the mode «Direct», enabled by default; when it does not pass the digital audio signal processing. The sound is a purer, precise and much more rhythmic.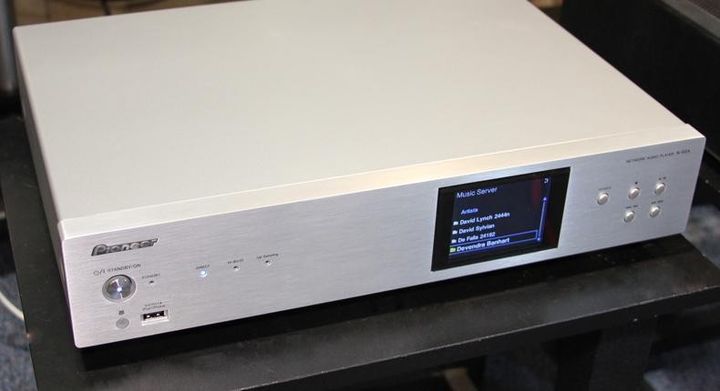 Metal case N-50A looks very good quality. We like simple, modern front panel of brushed aluminum. Color LCD display at the N-50 was too small; here it increased to 3.5 inches. Defines color finish product name: Silver is in N-50A-S in black and N-50A-K (K denotes «kuro», or "black").
In detail – Pioneer N-50A
Overview of network music player Pioneer N-50A: Proposal from which you can not refuse
1. Without wires
N-50A is not equipped with a built-in wireless network. You can buy branded adapter AS-WL300, connect it to the Ethernet connector, and power he will get through this USB-output.
2. Take control
If you have other components Pioneer (eg, CD-player or amplifier), you can connect it here and manage all applications with ControlApp.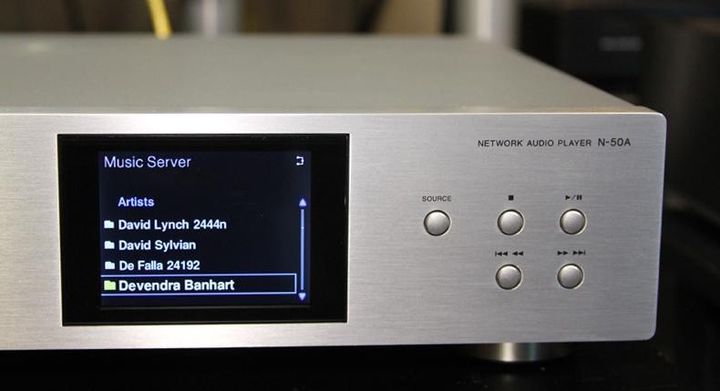 Remote control pleases a convenient location with responsive buttons. Smartphone owners can download the free application called banal ControlApp for Android and iOS. It is convenient to select songs and view cover art, but generally not fully thought out.
Pioneer N-50A exceptionally well; if you need a network player at a reasonable price, do not look for anything else. He has – sound quality and lots of useful features. Two-time winner of beat Award is very easy, but the Pioneer succeeded. We are ecstatic!
Price: $ 650
Rating: 5
PROS: Great sound; appearance; many functions; good app
CONS: Wireless not included; the rest – nothing
VERDICT: A great player just got better – sheer luck Pioneer
Source: Pioneer
Read another very interesting article about alternative energy of the Sun, water and air.