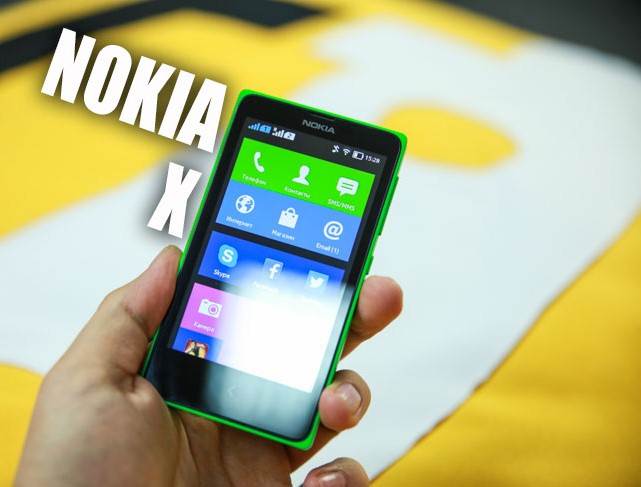 Nokia has long been releasing their smartphones based on operating system from Microsoft – Windows Phone 8. Moreover, in the line of Lumia smartphones have both budget and flagship model. And more recently appeared huge lampshades – 1520 and 1320 more accessible. But now Nokia has launched three models, which are based on OS Android. For what? Obviously, access to a large number of applications. Most likely, these devices will press touchscreen phones based on OS Asha, for which the software a bit. Today we look at the most affordable smartphone manufacturer – Nokia X.
Design and ergonomics – Nokia X
What Nokia has not deny – the design and quality of devices produced in recent times. That's not to say always, because the company previously released smartphones in countless numbers. In fact, Nokia has produced equipment for all, now it was replaced by Android. What has changed is that now the manufacturer has not one, but dozens and hundreds. Therefore, as of now we can not say that all Android-powered devices are equally good, at least in terms of design and quality materials, and even 6-8 years ago it was impossible to say the same about all phones Nokia. But now the situation is different for the buyer should fight and Nokia has several stops, the main of which – the design and quality. All devices Finns who got me lately, have a pleasant buildings and materials.
Nokia X – the most affordable smartphone manufacturer, but I had not seen so pleasant devices, at least tactile. Plastic quality is felt, it is not glossy, but not soft-touch buttons fitted to the perfect body and not stagger in their slots, while smartphone seem monolithic and non-separable, however, the body understands. Under the hood there is a removable battery slots for two SIM cards and memory cards Micro SD.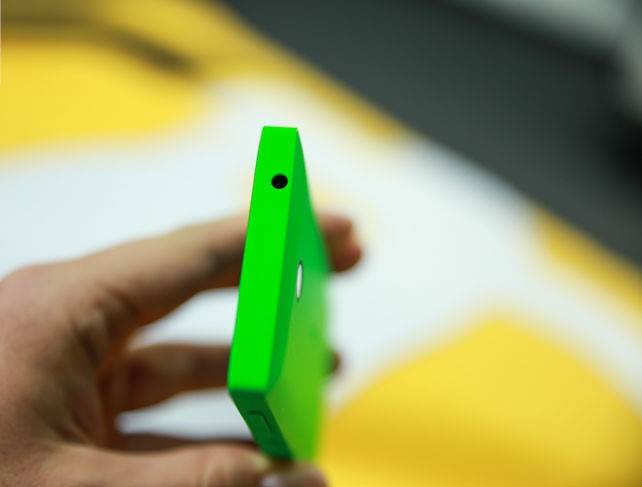 At MWC 2014 Nokia also showed two other devices – Nokia X + and Nokia XL. Differs from the first X quite a bit – RAM increased from 512 MB to 768 MB, as well as bundled with the smartphone have a memory card of 4GB. Map and can get most, but RAM is not just acquiring the. However, in such a smartphone, which is most advanced phone, and 512 missing, you do not overpay. But XL is a stretched X +, with screens 5″.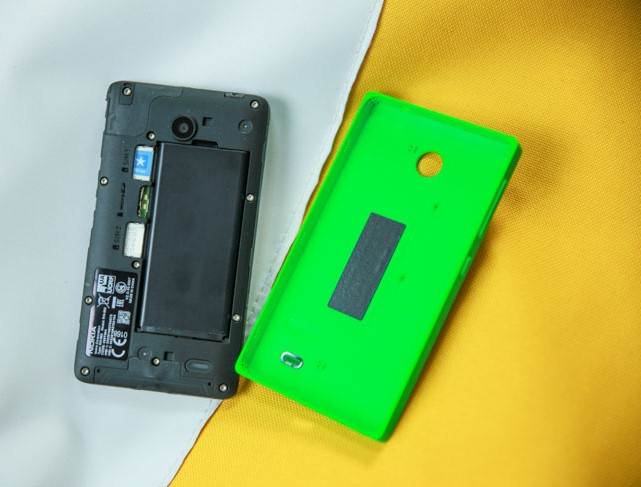 Cost Nokia X – 120 dollars is not much. For the money you can buy a smartphone or Lenovo Prestigio with similar characteristics, but most models up to $ 120 less than the display resolution – 320×480 pixels. In Nokia X we get uncompromisingly tough body, nice 4 "IPS display, good autonomy and two SIM cards.
Display – Nokia X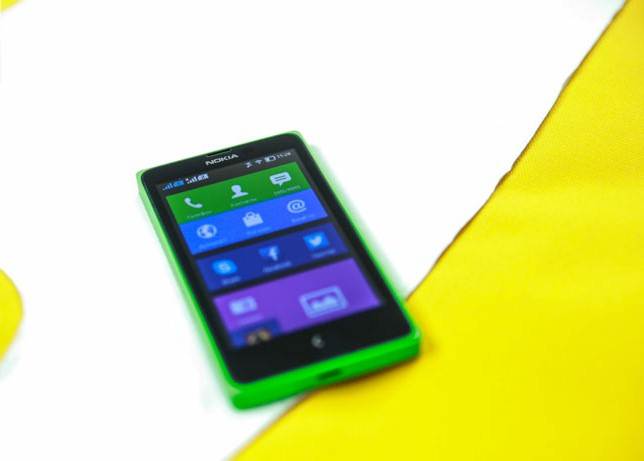 Screen in a good novelty: 4 "IPS with a resolution of 480×800 pixels. For that money, which is worth Nokia X, hard to find another smartphone with a similar display. At the very least, A-brands for sure. Here even the viewing angles are good, color inversion does not occur even at the maximum deviations. But it does not display all the virtues, it is protected zakadennym glass and it does not bend. I even in flagship models rarely meet that by pressing on the glass on the display did not appear typical divorce, and there are none. Scratches the glass covered not exactly easy, I wear a smartphone with everything just falls into his pocket and displayed no trace. In general, satisfied.
Camera – Nokia X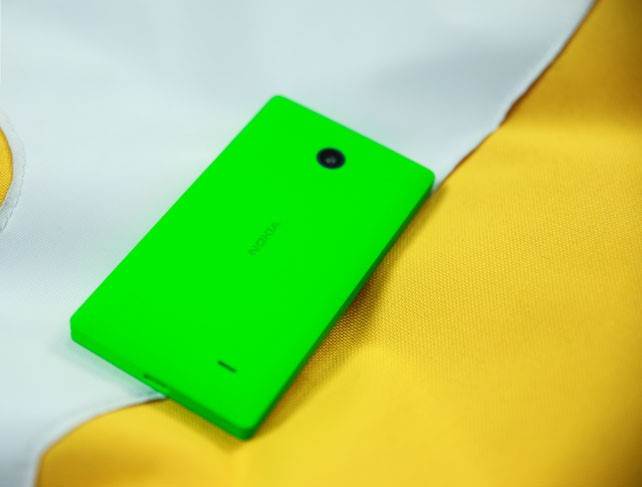 In Nokia X module is installed on the 3.2 MP (2048 x 1536 pixels), no flash and autofocus. This camera is suitable only for some moments to remember, when you do not absolutely nothing. Photos, expectedly, very average. However, to call them bad I can not either, in the afternoon, in good light, you can get a very good card. The camera interface is simple and intuitive photo mode and a little koryavenko video. In movie mode, the top and bottom of the field and there are some UI elements vylyazyat for them, for example – the zoom slider and icon settings. Also I did not like the setup menu video resolution. Available 8 (VOSEM!) resolution options: FWVGA, WVGA, SD, VGA, WQVGA, CIF, QVGA, QCIF. Damn, I overlooked gadgets are not the first year and do not know what all the acronyms stand for, except VGA!
Technical characteristics – Nokia X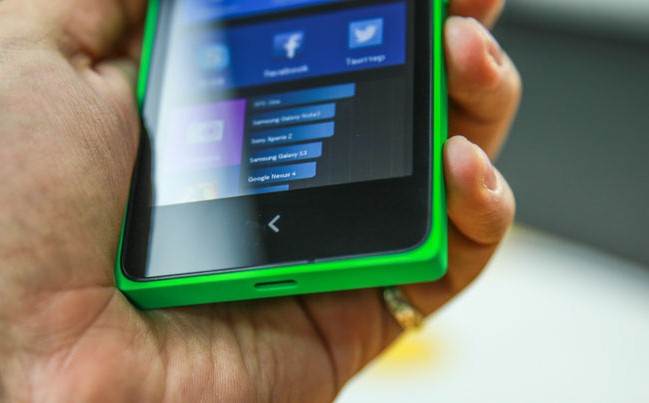 The smartphone employs a dual-core Qualcomm Snapdragon 200 (MSM8225) with a frequency of 1 GHz and accelerator Adreno 203. Paired they even pulled many good toys, for example Asphalt 8. RAM 512 MB user – 4GB. The latter can be expanded with a memory card Micro SD. Again, the availability of slots is very useful, there can distribute music, photos and other content. By the way, the sound of the headphones is decent, especially if tweak equalizer in PowerAmp for themselves and some headphones. Fortunately, this coolest player easy to install and works well.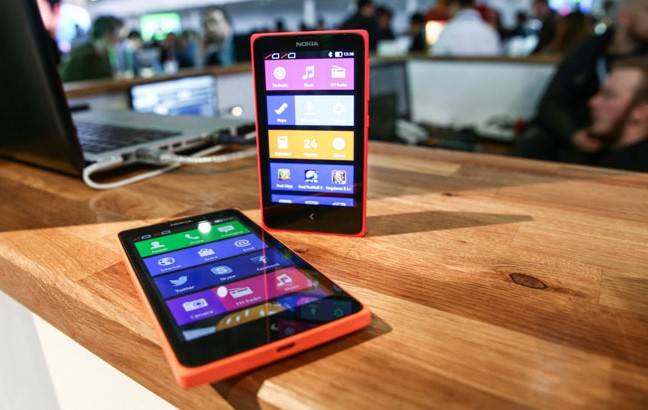 Battery capacity is 1500 mAh. On a single charge smartphone day lives less active work, however, if you actively work with two SIM cards, you can before discharge. Video games and, of course, also quite quickly drain your battery.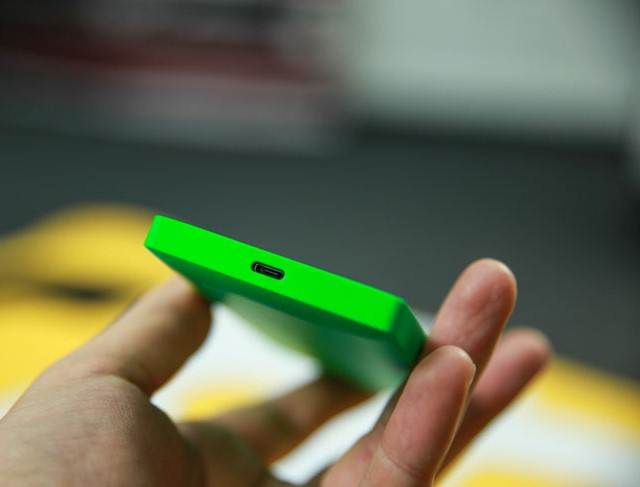 Work with two SIM cards implemented is very simple: in the setting of a menu dedicated to this, and each time soveshenno call or send messages, you will be asked which card to use. Or you can set the card to perform the default action. In the settings of Internet connections can also make changes to use the net each card separately.
Software – Nokia X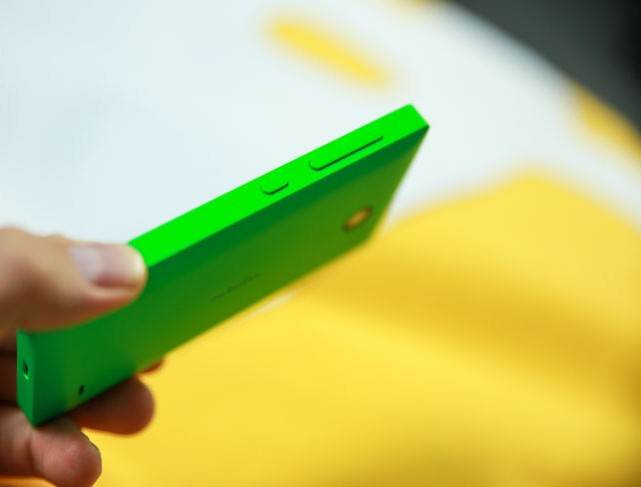 However, if the external model came out very nice, inside her OS working on the basis of Android, which tried to carefully disguise. The whole interface resembles WP. For example, on the desktop placed tiles that can be changed in size, you can add widgets and create a folder, the desktop background can not be changed on Customise, wallpaper should be made only on the lock screen. Everything from Google, tried to cut out, even you can not create a Google Account. Mail – not a problem, but I became a question of how to pull contacts and calendars without using Google-account? In fact, today it is not necessary to be a geek to enjoy the biggest benefits of Android, for example, transfer contacts, calendars, and other things, by simply entering a username and password. And then catch: even on Nokia Lumia 1520 I could just enter your Google-account and get everything you need, then this can be done. Resolve the situation in two ways (maybe more, but the ones that I've found). You can use the Migration Assistant from Yandex, but normal results you are likely to get. Contacts are divided into several, break, calendars even harder. An easier way – simply transfer contact data using applications Transfer contacts. It works over Bluetooth, you just choose from a list of your old phone and press the Confirm key, then all the contacts with all the data (except photos) transferred to Nokia X. Let's just say, adding Google account would be preferable, but the data can be transferred.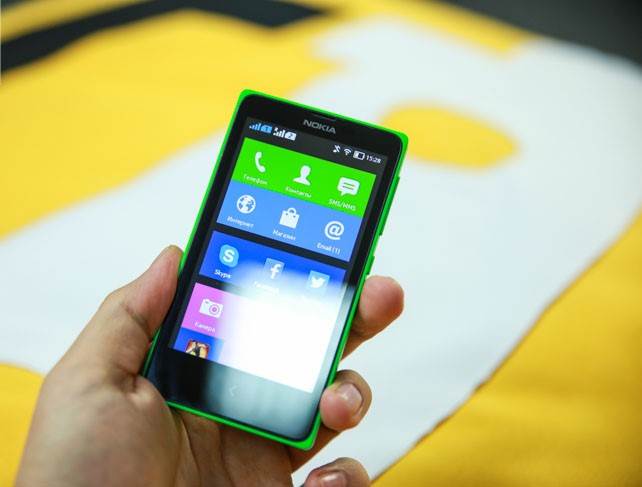 Why Nokia need Android? Clearly, most likely due to the application. Google Play app store is not available, install games and applications from the store have Nokia, or from the store Yandex, which can be installed from the store Nokia. Yandeks.Store filled more than store Nokia, but even here there is not the whole software. For example, I have not found Twitter-clients or Talon Carbon, although Nokia Store has Tweedle, Echofon and Tweetcaster, the official client is in both stores. The best available application store – 1Mobile Market. It is the largest amount of software and it's fresh.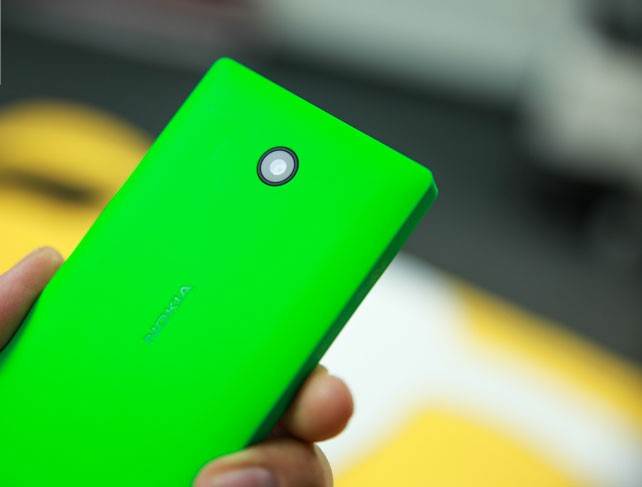 Applications can be anywhere on the Internet to download and install them from the memory card. Naturally, I tried to install Google Play and I got, but bans smartphone launch of the installed application. Applications you may have installed the card, will not be updated, the ones installed with the store will be, but here's the catch. For example, the Nokia Store has benchmark AnTuTu, I installed it. Once I installed Yandex shop, he invited me to update AnTuTu. However, even this version was not the latest – 4.1, while, as actual – 4.3.3. In principle, this situation with the majority of applications that are updated from time to time, for example, the official version of Twitter for Nokia X – 4.1, in relevant Google Play – 5.3. As I said, in the Market 1Mobile Market software is almost all fresh.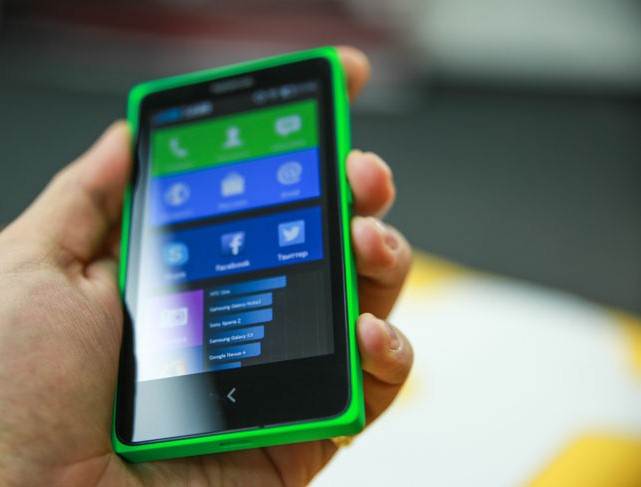 I am glad that Nokia has not removed the option to install third-party Extensions on Nokia X, directly from Nokia Store, you can download Go Launcher, for example. When the smartphone becomes a much more welcoming for Android-user. Of course, you can generally lomanut smartphone and turn it into a full-fledged Android-powered device, but that's another story.
Output – Nokia X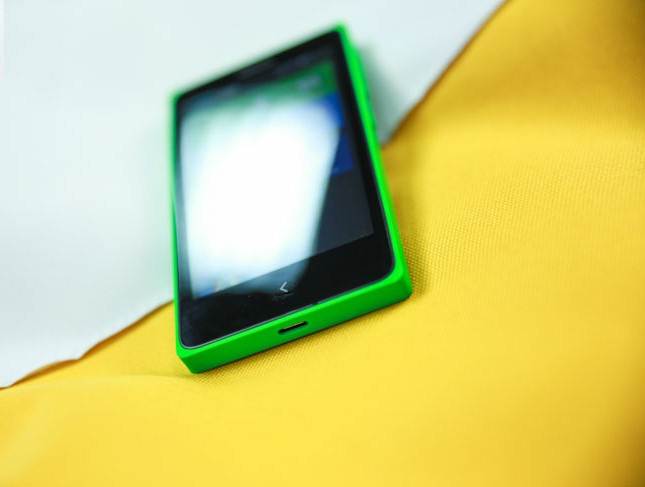 How I use Nokia X, my device as a budget smartphone, love. Smartphone is inexpensive, looks great and feels like in your hand, made from quality materials and pleasant. That is, the design team did their best. For $ 120 you get all that, plus a good display, external speaker, two SIM card and memory card slot. It all looks good, but the software … In principle, all applications for Android installed, but applications have to install either manually or in one of the available stores. Here and built the app store, and social opportunities, does. But those who are accustomed to the ecosystem Android, will have to adjust, because here the user will get a different experience. Fortunately, anyway, inside Android, any problem can be solved. Even in this form, can be considered a smartphone, it is inexpensive and for the money nothing prettier and better I have found. The main thing – to transfer contacts.
Read another very interesting article about alternative energy of the Sun, water and air.