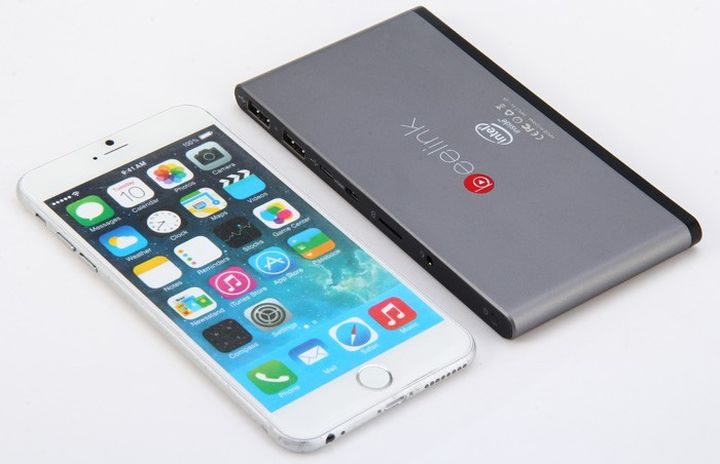 Do you want to find a portable PC for use as a media center? No problem. Worthy deals on weight – for every taste and color. Would allow the budget!
But what about when you want to keep a small amount – $ 100 or a little more? Let's examine the options.
Options TV Box on the market
All existing proposals will not be considered. The list is too long. However, pay attention to a couple of interesting models like Beelink POCKET P1 and Ainol mini PC.
Compare them with each other, try to understand what is best gadget. For the price, they are quite fit if you focus on GearBest. The first is 108,99 USD, the second – 115.39 (without discounts).
Features of the Beelink POCKET P1 and Ainol mini PC
With regard Beelink POCKET P1, the gadget is very cute (referring to the outside of the case) and powerful. Operating platform running a full Windows 8.1. The processor acts as a 4-core chip Intel Baytrail T Z3735F with integrated graphics accelerator HD Graphic.
Available 32GB constant and 2 GB of RAM. Also slot mikroSD. In addition, Bluetooth 4.0, Wi-Fi IEEE 802.11 b / g / n. Additional Connections HDMI, USB 2.0 and a pair of standard 3.5 mm jack for audio.
It supports connection to any Full HD-displays, as well as viewing video as 1080p (H.264 decoders and thanks to HD AVC / VC-1).
It weighs 223 grams and computer boasts a sturdy metal housing. The thickness of the product – 1.14 centimeters.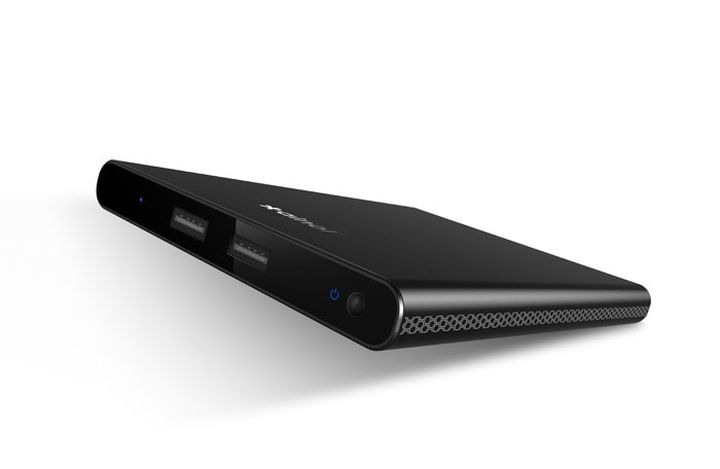 The TV Box from Ainol different from his "opponents"? Not the most positive aspect: Mini PC is heavier, its bulk above (335 g). The difference, however, is not very critical. Aluminum product fits easily into a pocket of his jeans, his transportation nobody more difficult. Although the apparatus is not thin (14 mm).
"Heart" device is a 64-bit system Intel Z3735F with a clock frequency of 1.8 GHz (absolutely identical Beelink).
Other specifications are similar (except for some items). Judge for yourselves 2 GB of RAM, SSD of 32 GB. Also, microSD, Wi-Fi 802.11 a / b / g / n / ac, Bluetooth 4.0, two USB 2.0 and Mini HDMI. In terms of OS, Ainol decision is not inferior to a competitor. Based miniature "console" on the Windows version 8.1.
However, a definite advantage in Mini PC is available. The fact that the creators of the project added a very useful "chip". It is located on the "on board" the battery.
Engineers did not save – the battery has a capacity of 7000 mAh. The above is equivalent to 10 hours of battery life at full load (or 40 hours in standby mode).
Bonus impressive, no doubt.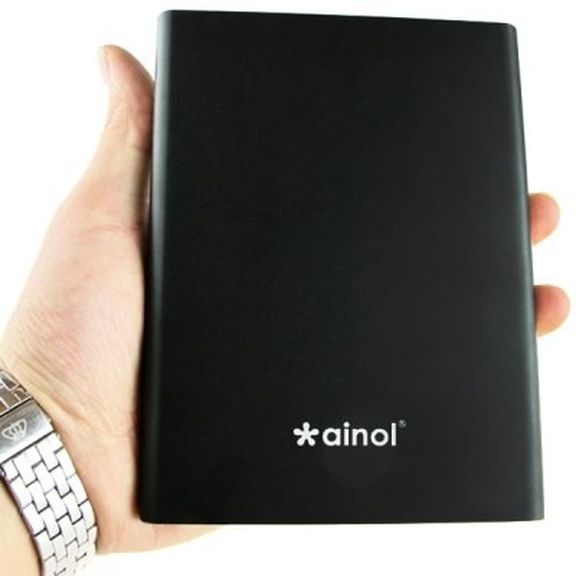 Unfortunately, Beelink POCKET P1 anything similar please not. The truth is for those looking for a smaller facility and more interesting – he comes to 100%.
But far better (especially pragmatic people) to buy Mini PC. In the coming days, GearBest gives it 101 per US dollar.
Alas, the action will not last forever, and delay the purchase is not recommended.
Conclusion of the Beelink POCKET P1 and Ainol mini PC
Otherwise, the two devices Beelink POCKET P1 and Ainol mini PC is quite attractive, capable of faithfully serve the future owners. The final verdict only for users.
Source: GearBest
Read another very interesting article about alternative energy of the Sun, water and air.