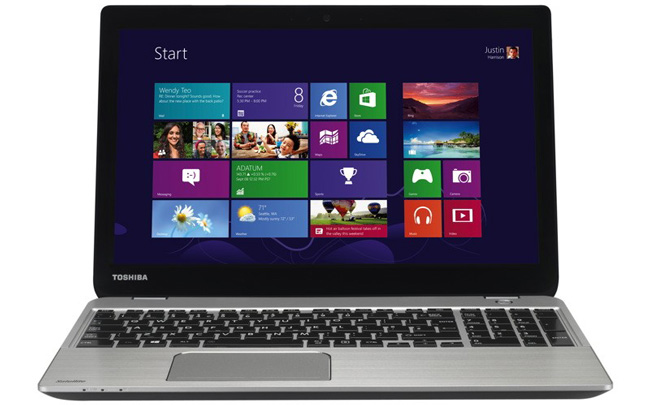 Toshiba Satellite U50T – a new representative of the ruler Satellite reputable manufacturer. At this time, Toshiba has introduced a laptop on board which is a modern processor generation Haswell. However, many manufacturers have introduced their products based on this CPU. Let's see what is a chance for Toshiba Satellite U50T.
Design: Toshiba Satellite U50T
The company Toshiba Satellite U50T first names in their experience 15.6ti inch ultra- thin ultrabook (ultra-thin ultrabook). But nevertheless , the market there are more compact laptops 15ti inch unit. Thickness is our laptop is 21.3 m and a weight of 2.1 kg . This is a pretty good indicator for 15ti inch computer , but it is worth repeating that there is a more compact solutions . Toshiba Satellite U50T has a pretty standard look and feel for a device of this class . Thanks to the silver coloring and rounded edges laptop does not look too harshly. Accordingly , it will look good in the hands of men and women.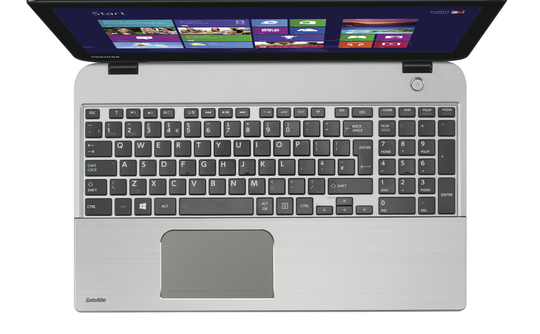 Laptop lid has a smooth finish and recorded two loops. Of the ornaments on it is almost imperceptible company logo, but this is quite enough. Interior laptop's design is somewhat similar computers from manufacturers such as Apple and Asus. Due to the structure of the working panels and a combination of silver and black colors , the visual base unit has a wedge-shaped profile , although in reality it is not.
In general, the design of the device can be called universal. Satellite U50T will be well looked everywhere, whether in the office or the classroom and at home or on a business trip.
Input Devices: Toshiba Satellite U50T
Satellite U50T has a fairly comfortable keyboard , which also has visual similarities c of the same piece at the Apple MacBook. Black square keys have a comfortable middle course and a good return . In addition, the layout Satellite U50T has an additional block of keys , without which many users already and do not represent the 15 – inch laptop . The only drawback here are the small arrow keys . In this case, the manufacturer would make them more by using the free space , which is quite a working panel.
The touchpad: Toshiba Satellite U50T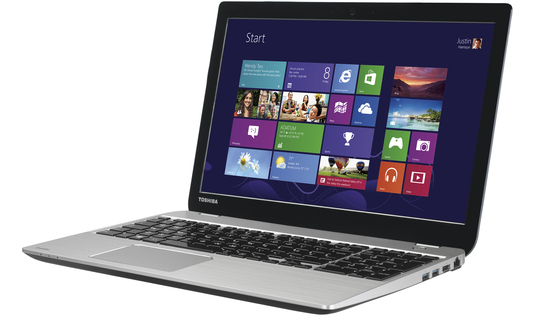 Touchpad for Satellite U50T has a fairly large size and fits well into the overall design of the operation panel . In addition, it has no physical keys , which makes it look even more stylish . Due to its size touchpad is perfect for web browsing , as well as for applications MS Office.
Screen: Toshiba Satellite U50T
Touchpad for Satellite U50T has a screen with the average . At 15.6 inches diagonally , he has a HD resolution . With this indicator you can do all the commonplace tasks such as working with text and presentations , as well as run movies and games, but professional work with images is unlikely to be feasible. But in spite of the low resolution , the screen has average viewing angles, good brightness , and quite worthy performance color and contrast .
 
Performance: Toshiba Satellite U50T
As we said earlier, on board, Satellite U50T is the Intel 4 -generation integrated Intel HD graphics 4400 . In the role of the CPU supports Intel Core i5-4200U. Satellite U50T also has on board a capacious HDD, 750GB SSD , and a small 32 GB of memory. The RAM is 4GB here , but because of the additional slots , you can increase this to 16 GB.
 
Interfaces: Toshiba Satellite U50T
A set of ports in Satellite U50T small . But it is quite normal for the ultrabook . It includes two USB 3.0 ports and one USB 2.0, and also SD card reader, a combined 3.5 mm audiodzhek , an HDMI connector and AC- adapter.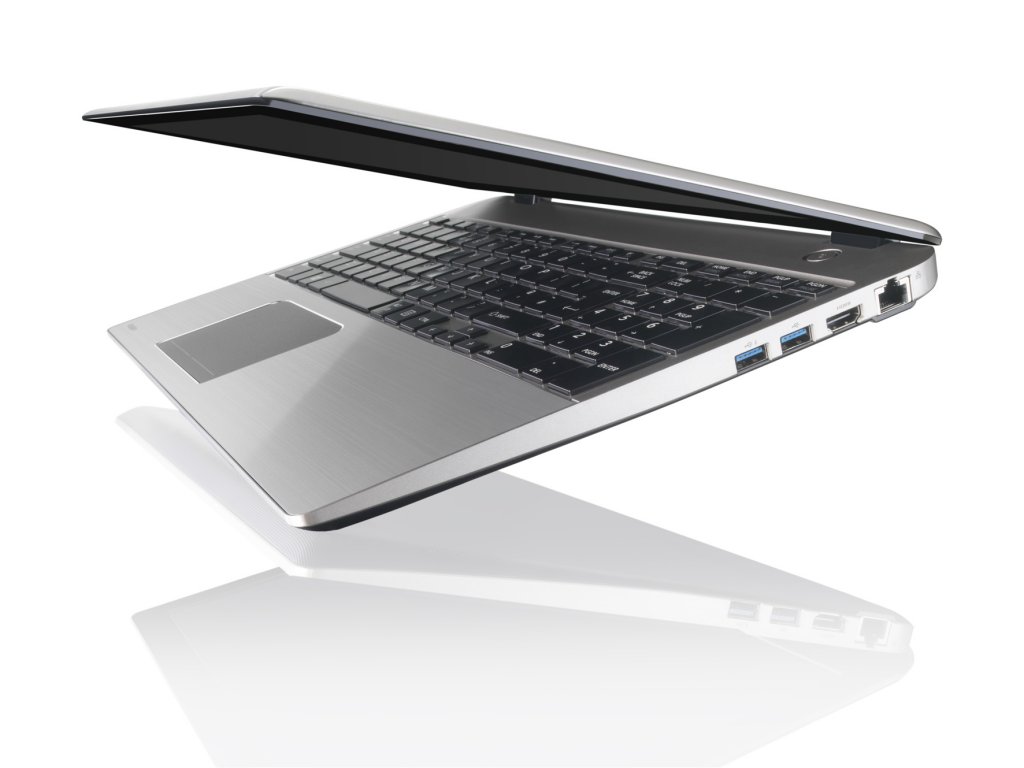 Verdict: Toshiba Satellite U50T
In the final analysis, the sum of 800 € you get a system based on the latest generation of processors Intel. Performance in Satellite U50T is really good , except for the graphics. Still, a discrete graphics card would be much more useful. But for a quick and productive work such laptop fits perfectly.
Read another very interesting article about alternative energy of the Sun, water and air.