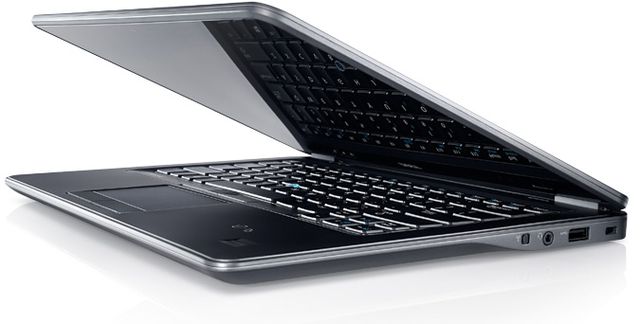 Dell Latitude E7440 – a modern laptop from a reputable manufacturer for performing professional work. It has such advantages as a convenient form factor, stylish design and powerful battery, but unfortunately, it also has some disadvantages. Let's take a closer look at this device.
Design Dell Latitude E7440
Laptop middle segment of the build quality housing Dell Latitude E7440 is very high. Despite its simple appearance, body Dell Latitude E7440 is made of fairly expensive materials, some of which are aluminum and magnesium alloy.
Basic computer unit made of black matte plastic. Thus, the computer does not have a one-piece body, which, however, does not spoil the impression of the design. Cover Dell Latitude E7440 is made of matte black carbon. This design gives the necessary modesty, but it is not cheap. Also cover surrounded by a thin aluminum frame and fixed by two reliable steel hinges.
Working Panel Dell Latitude E7440 is made of magnesium alloy, so the computer has a modern interior appearance. Despite the thickness of 21 mm of the computer is quite difficult to push they do not crack even under strong pressure.
Despite the use of a relatively massive materials, the weight is 1.63 kg computer at a thickness of 21 mm. Fully dimensions Dell Latitude E7440 as follows: width is 337 mm computer, depth 231.5 mm and height 21 mm.
Input Devices Dell Latitude E7440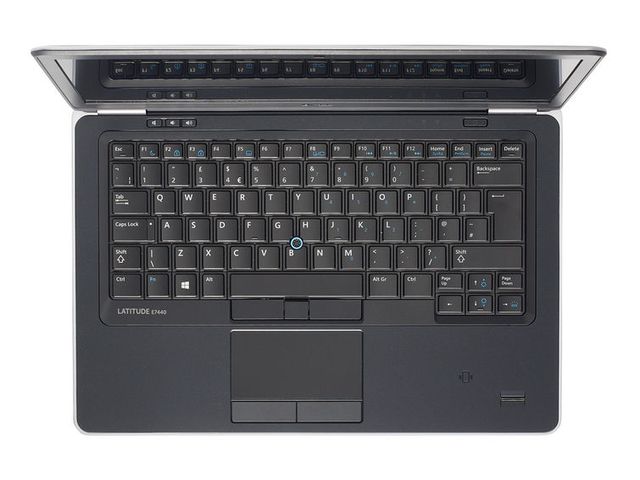 Keyboard Dell Latitude E7440 has "office" look. The keys have a "step" design inherent in older models. Despite this, they have a great average speed, good size and equipped with bright LED backlight, allowing to work in the dark.
Touchpad Dell Latitude E7440 is equipped with physical keys, which also makes the overall design of the operation panel bit oldish. Nevertheless, the touchpad proved himself the best possible way. The smooth surface of the touchpad provides the necessary grip and thanks to large dimensions navigation process becomes easier.
In addition to these input devices Dell Latitude E7440 has a trackpoint, which is normal for the modern business notebook. Nothing new to say about the trackpoint will not work: it is quite specific device is suitable for those who had already worked on a business laptop. Otherwise, you have to get used to this input device.
Screen Dell Latitude E7440
The screen is definitely the weak link in this laptop. In a minimum configuration, it has a resolution of 1366×768 pixels. This figure is quietly dying away himself, giving way to resolution Full HD. Nevertheless, Dell engineers have not considered shameful to equip business-class laptop screen with a similar resolution.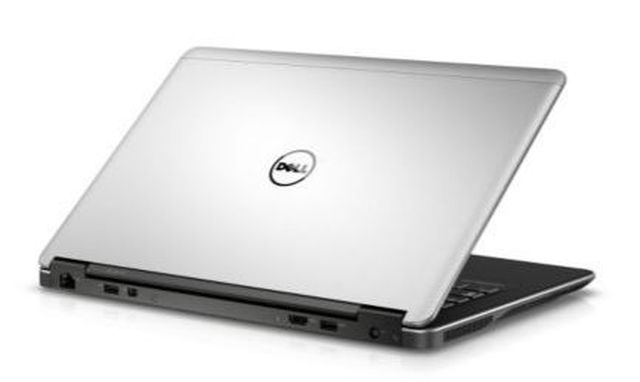 Contrast and color screen it leaves much to be desired: these figures are comparable with the level of budget notebook, but not with business-class device. The same can be said about and brightness. Brightness level enough to do the job in the office, but to work in an open space that is not enough.
Performance Dell Latitude E7440
Despite the weak monitor, Dell Latitude E7440 has a decent performance. On board of this device is a modern processor Intel Core i5-4200U clocked at 1.6 GHz, 3 MB cache, as well as with the possibility of acceleration indicator clock frequency to 2.6 GHz. In addition it is equipped with integrated graphics Intel HD Graphics 4400, a hard disk of 500 GB and 4 GB of RAM.
Laptop in this configuration can cope with everyday tasks, demanding applications and some modern video games, running on low graphics settings.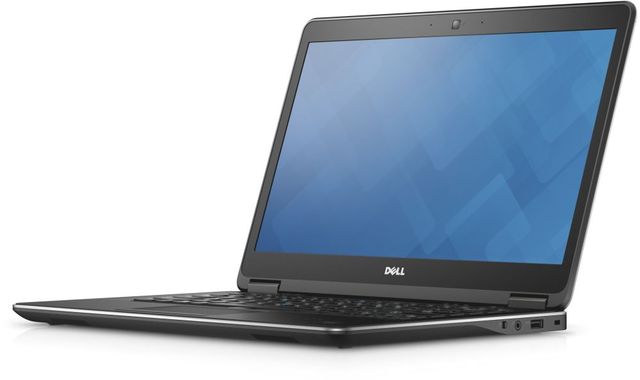 Interfaces Dell Latitude E7440
Dell Latitude E7440 has a fairly rich set of interfaces. On the left side of the computer is ventilation grille, slot SD card reader and a slot for smart cards. In the minimal option in place smart card reader is an ordinary plug. On the back of the laptop there are two ports USB 3.0, RJ-45 connector, mini-DisplayPort video outputs and HDMI, and power jack. Right is another port USB 3.0, lock slot Kensington, activation key Wi-Fi module and 3.5 mm headphone audiodzhek.
Output Dell Latitude E7440
Dell Latitude E7440 is a decent and stylish laptop battery with a hardy and good performance. He would have made quite competitive new devices ThinkPad, if not its screen. To put it mildly, the display at the Dell Latitude E7440 is not the best. However, if your range of tasks not included work with images, then you can safely take the Dell Latitude E7440.
Read another very interesting article about alternative energy of the Sun, water and air.