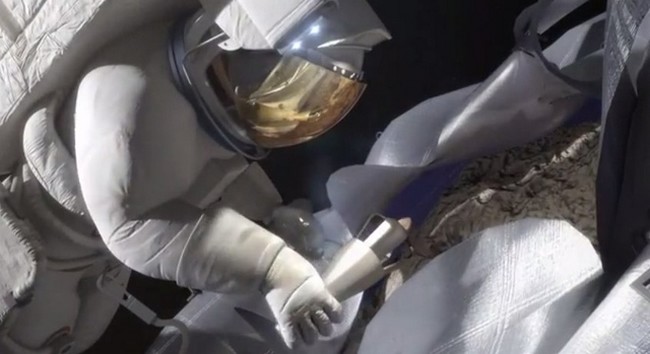 NASA experts have long been hatching plans to seize and moving asteroids . It is now known that in its neutral buoyancy laboratory NBL (Neutral Buoyancy Laboratory) in Houston Agency is testing a special version of the suit Advanced Crew Escape System (ACES).
Suits Extravehicular Mobility Unit (EMU), which use the ISS astronauts are too bulky and uncomfortable, and the space inside the spacecraft Orion, designed for deep space research and hunting for asteroids – limited. That is why a team of experts was tasked NASA spacesuit to make ACES more mobile and comfortable. The following video captures the process of testing a modified ACES suit in the pool with water.
It is noted that the changes are designed to create a suit that can be applied equally well both inside and outside the spacecraft.
"We go back to our heritage, to be able to use one suit for multiple tasks" – said Dustin Gohmert, systems manager for crew protection in NASA.
Recall that the program to capture and movement of asteroids will not begin until 2025, so the time at NASA is still there. Who knows, maybe one of the crew members at the time can become a humanoid robot Valkyrie .
Read another very interesting article about alternative energy of the Sun, water and air.