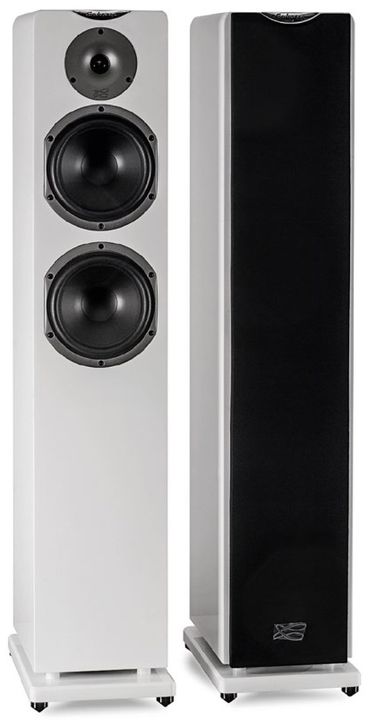 We are continuing familiarity with the Cabasse speakers housings traditional form factor. Jersey MT31- Napolnikov MT31 series of entry-level, and they can not boast the most famous technology Cabasse – proprietary coaxial transducer. But something and they got from senior colleagues. This, for example, a polymeric material DOM37, which is made from the dome inch tweeter; the same applies to the high-frequency element coaxial speakers flagship company – AC La Sphere and L'Ocean. He is due to its properties Aerospace provides radiation in a wide frequency range. At the two-lane section of Jersey MT31 frequency accounted for 2.3 kHz, so that the tweeter has to work hard over the top and middle. A design aimed at the lower bound of reflex port was tested on older models range Altura MC.
In the absence of reflex port on the rear panel, they should be no special requirements for the location; the way it is. But setting them near a wall would inevitably lead to a general shift to low frequency tonal balance that must always be considered.
In a white satin finish speakers look very smart, but because of the small depth of the case is quite compact
Electronics audio section of our reference is neutral in nature, but with Cabasse Jersey MT31 as a terminal component system became soothing features. Sound different smoothness, slowness and expressionless HF that evolved in a rather boring picture. To cheer him, we have replaced the power amplifier Bryston 4BSST2 at Conrad-Johnson Premier 350SA with its increased attention to the top, as well as outstanding detail and vibrant. For Jersey MT31 is expensive, but the criteria for the selection of mates are generally understood.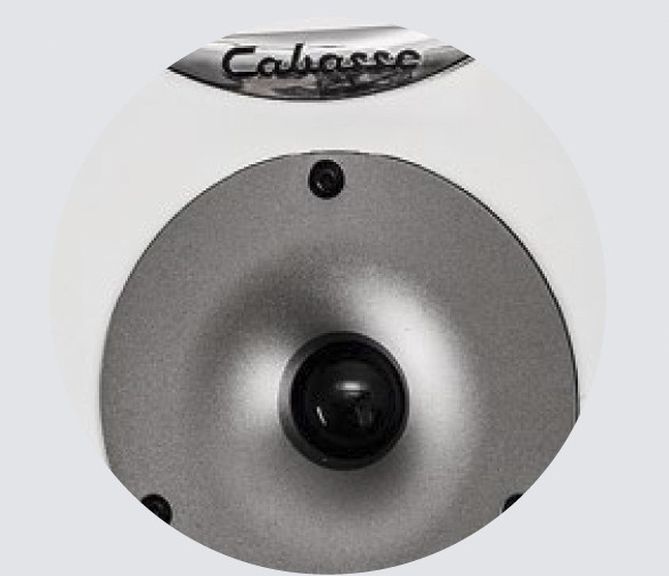 Having received such energy the Napolnikov MT31 played with all the fervor, which are capable of. They do not get lost with such a complex material such as "Four Sea Interludes" Britten. Scene broad groups of instruments distributed by it in the correct order. Dynamic ups practiced confident at high volume the sound does not become harsh or severe. The bass range strongly marked, but basses are the single system. Yes, and the other instruments sounds pretty monotonous, which deprives them of personal expression. Not too impressive as microdrivers that for quality performance of classical music – a significant obstacle.
Panel assembly for single-corded connection looks more gorgeous than you would expect from an entry-level speakers
But for her transcriptions Jacques Loussier Trio in brilliant jazz talents Cabasse Jersey MT31 is enough. CD Jacques Loussier Trio. Handel. Water Music & Royal Fireworks obeys easy and fun: bouncy rhythms, clear focus, all the tools are in place and are confident their party.
These speakers with stars sky is not enough, but also some obvious flaws they have. Popular music, such as a disk group Brothers in Arms Dire Straits or The Beekeeper Tori Amos, sounds very good, although it is worth noting that in both cases the vocal few sidelined and insufficiently articulated.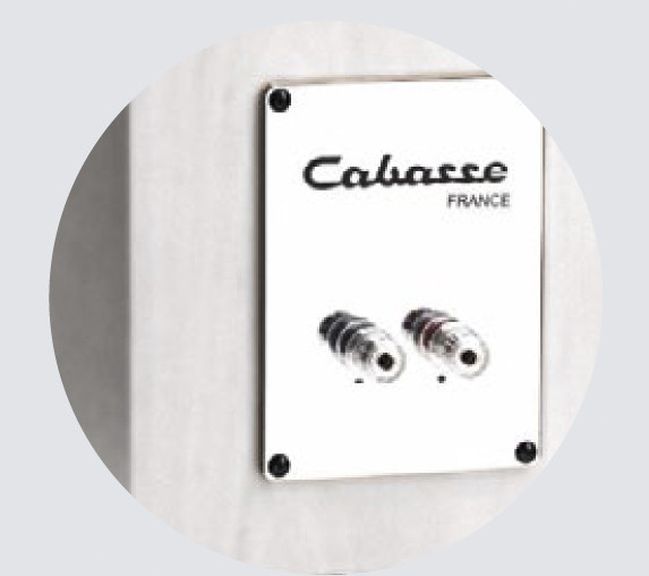 Perhaps we are too hard on columns of the most affordable line of Cabasse, but by looking at the relevant section of our "Buyer's Guide", we are reminded of many worthy purse buyer models of the same price category. However, if you have a need to balance too bright electronics on Jersey MT31 should pay special attention.
Price: $ 1570
Pros: pleasant and interesting sound; good looks
Cons: Requires the selection of components; inexpressive dynamics and microdrivers; insufficient detail
Verdict: Good Partners for too bright and unbridled electronics
Read another very interesting article about alternative energy of the Sun, water and air.