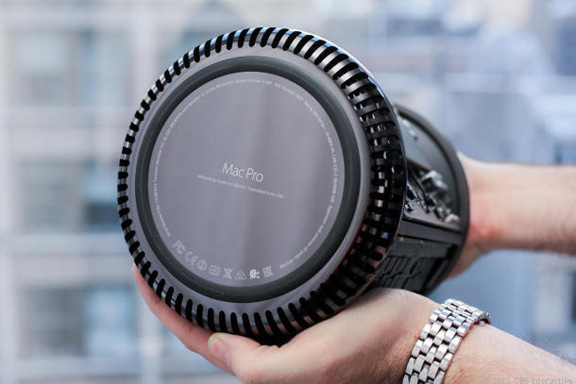 December 19, Apple began selling Mac Pro workstation , presented at the June conference WWDC. Mac Pro has become the most productive and the most expensive model in the line of computers Apple. MacDigger foreign colleagues studied opinions about the new product.
CNET
"The new Mac Pro – is a professional working tool, dressed in an attractive shell. Computer consumer can call a stretch. However, the base price of Mac Pro – no more than another computer to Windows with the same configuration. Radically new design and unmatched performance make Mac Pro the best solution for those who need the most productive and the most stylish product. "
The Verge
"Housing Mac Pro has a surprisingly reflective – looking reflection can learn a passing man. Yet it is easy to collect fingerprints. Nevertheless, the computer is really beautiful, compact and looks great next to the 4K-monitor Sharp, we are connected to it. Looks luxurious as the housing, and without it. Aluminum sheath activated computer to dissipate heat, so without even Mac Pro does not turn on. "
Engadget
"From an aesthetic point of view anodized aluminum Mac Pro reflects more than any other company's product. It also means that it collects more than other prints. (This is not a big problem if you are planning as we keep it in the far corner of the table). In fact, it is not as black as the online Apple, more color "gray space". The case is very easy to remove for those rare occasions when you need to upgrade the RAM, storage or graphics. "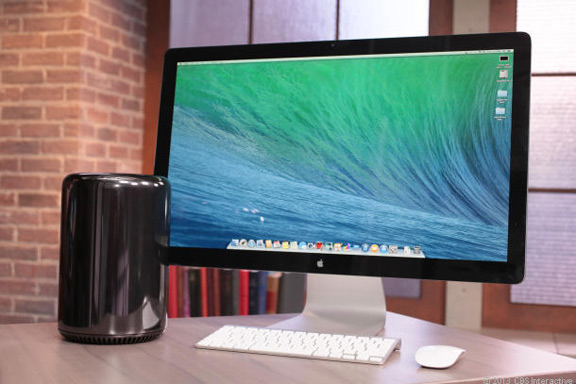 MacWorld
"The upper part of the Mac Pro serves as a vent for cooling the turbine system (amazing quiet) and carrying handles. Computer weighs only about 5 pounds, so it can easily be transferred if necessary. Back – a lot of ports and connectors that are easy to light when the motion sensor work computer. Here you will find a 6-port Thunderbolt, four-port USB 3.0, two independent Gigabit Ethernet-connector, HDMI and audio jacks. "
Read another very interesting article about alternative energy of the Sun, water and air.