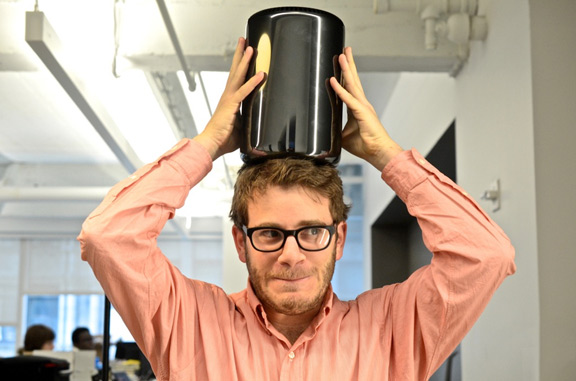 On Thursday , the market entered a new Mac Pro. It is ten times faster than a personal computer and a much smaller predecessor. Price innovative devices to the Apple Store starting $ 2999.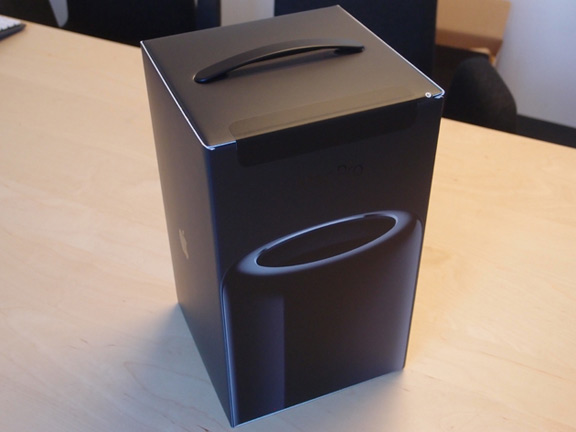 Radically updated Mac Pro workstations, Apple introduced in June. However, deliveries of new products launched just yesterday, because the processors Xeon E5-generation Ivy Bridge, Intel began shipping only at the beginning of autumn. But today ordered an interesting novelty Apple can even Russia. By February, only 125,000 rubles you deliver black aluminum cylinder. Cylinder height of 25 cm cooling system thought so that the filling is not overheated, and the system does not come off the table and hung in the air on a powerful exhaust.
The first who managed to film the process of unpacking the latest Mac Pro, were journalists PCMag. Photos of this fascinating process attached.
Read another very interesting article about alternative energy of the Sun, water and air.