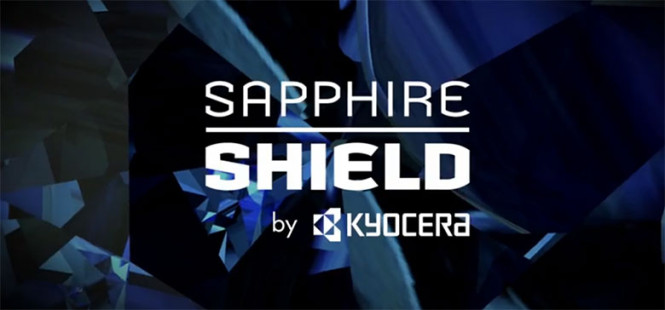 Not just Apple iPhone 6 Kyocera also intends to bring sapphire crystal glass smartphone.
According to multiple sources pointed out, Apple iPhone 6 will use the sapphire crystal glass with anti-scratch ability to enhance the rigidity of the panel, which has been doing the protective mobile phone brand Kyocera, will launch its own sapphire crystal screen, called Sapphire Shield.
What is the Kyocera?
Japanese operator KDDI released a new machine, for example in the summer, Kyocera launched a model for TORQUE G01 products, support waterproof, dustproof, anti-shock, anti-vibration, anti-sun, moisture, high temperature resistant, anti- Low and brine future if further use sapphire crystal glass, protection is bound to be improved.
Most of the current high-end smartphones, and other brands are using Corning glass panels, in addition to the price is cheaper, but not fragmentation is its advantage.
Sapphire crystal Mohs hardness of up to 9, after the Mohs hardness of the diamond 10, compared to the price of the diamond, sapphire crystal relative price of many inexpensive, but the cost is in the same size and Gorilla Glass 3 glass 10 times.
It is worth mentioning that, sapphire crystal glass ductility less Corning Gorilla Glass 3, when faced with unbearable pressure directly and easily broken; However, according to recently released information and a video display, which is part of the problem seems to have been improved .
Kyocera brought Sapphire Shield sapphire crystal glass, in addition to its own products will be used, but whether it will be used for other brands of smart phones, there are still generations confirmation; if relevant information, Reqwe will continue to concern.
Read another very interesting article about alternative energy of the Sun, water and air.